Just One of Those Pairings
by DayDreamer_
50 subscribers | 2366 views | Updated | Created
Tags amberliu fluff fxband infinite myungsoo romance myungber | Report Content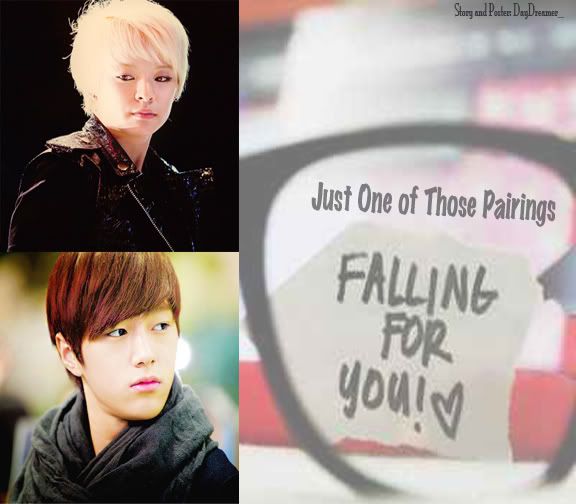 Characters
f(x), Infinite, Amber Liu, Kim Myungsoo, Bae Suji
Description
This is a story about two idols, different in so many ways. They showed great chemistry on stage. Their "love story" is fake. Just a money making SooMan scheme. Just a stage play.
Until it suddenly is just not a stage play at all. 
It suddenly became the real thing.
Not just fan service.
The thing that happened involved real and genuine feelings.
It was so unexpected.
Unexpected because it's true.
[The events that will happen in this story is purely fictional though some are based on real fan sightings. I do not own the artist or labels mentioned in this fanfic. Projects, songs, albums, music videos or live apparances mentioned in this fanfic are not mine]
-------------------------------------------
I would like to thank Leechwn for the awesome review of my not yet so awesome story.
Please, do try and check out their awesome review shop - Taesty Review Shop -  and request from them of course!
-------------------------------------------
Another great review of my story of my story by ♥ Sparkling Jewels ♡ and bex13gr4c3 Check out their review shop which also offers graphics and edits, and try to request from them since they give great and honest reviews!
Foreword
Amber? In love with a guy?
Seriously?
Dude, this is Amber... the "tomboy" of SMTown. I won't believe that this is love.
If I know, SooMan just told them to be lovey-dovey in front of the camera. Psh. Greedy persons will be greedy.
As her bestfriend, I should know... she concentrates on her career and her family and her friends. No space at all for a boy, no matter how compatible they seem to be.
- Key, Amber's bestfriend.
Woah. Myungsoo's in love? 
No wait... Myungsoo is love?
Of course that's a joke right? I know Myungsoo... he's mysterious and he plans on growing old alone. He is girl-free.
Amber's not even his type.
But of course, if he really is in love (and I'm saying that what he shows to Amber and the camera is just fanservice) we can't do anything about it. It is the heart's choice after all.
Whatever... he's not in love.
He is not.
-Dongwoo, Myungsoo's hyung.
Tweet
^ Back to Top