Baby... BABY?!?!
by theHottestELF
27 subscribers | 1352 views | Updated | Created
Tags minho onew romance shinee exo chanyeol suho | Report Content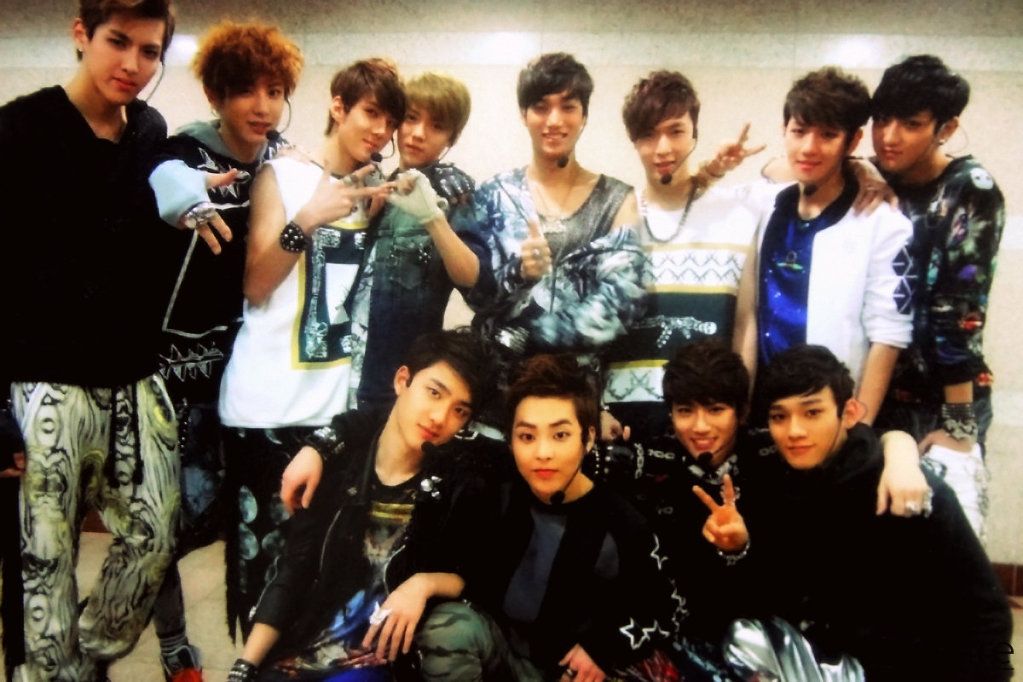 Characters
EXO, SHINee, Suho, Lee Jinhee (OC), Chanyeol, Minho, Onew, and minor chracters
Description
   "Yah, Kim Suho!"
An unfamiliar girl was standing infront of the door of the EXO-K's dorm.
"Um, do I know you?" Suho questioned the girl.
"Hyung, who is she?' Chanyeol asked and the other members were staring at him as well.
"Ah, I don't know." Suho said to his members.
"Hah! Lies!" The girl shouted and pointed finger at him. "You dare to lie infront of Byul-ie?"
That is when Suho and the EXO-K members noticed a baby girl with her.
The baby looked about 2 years old or younger.
Suho was still confused and as well for his members.
The girl let out a frustrating sigh and glared at the EXO members.
"Byul-ie is your daughter."
"WHAT?" All the EXO-K members shouted with a shock and glanced at their leader.
"Huh?" Suho just looked dumbfounded.
What the hell? That baby is my daughter?!?!?!
~~~~~
One day, a mysterious girl comes infront of the EXO-K members' dorm with a baby and tell the clueless boys that the baby is Suho's daughter. The members, even Suho was outrageous at this girl because he had never seen this girl ever in his life. But the girl claims that the baby is their daughter. Suho and as well as for the members first thought that this girl is just one of their crazy fan that made up this insane stories up just to be closer with them. But as she starts to live with the EXO-K members, her deep hidden secrets are slwoly revealed one by one.
Characters:
Lee Jinhee
- 19 yrs. old.
- a self-claiming that her baby is Suho's daughter.
- her deeply hidden secret will slowly reveal throughout the story.
- a younger sister of Onew.
- not a fan of EXO, but a harcore SHAWOL because of her older brother.
EXO-K:
Suho
Baekhyun
Chanyeol
D.O.
Kai
Sehun
Minor Characters:
EXO-M:
Xiu Min
Lu Han
Kris
Lay
Chen
Tao
SHINee:
Onew
Jonghyun
Key
Minho
Taemin
Minor apperances of the idols.
And possibilty of new characters later in the story.
Foreword
Hello everyone, like I mentioned before, I'm going to write a EXO fic. Yeah, I'm currently addiced to their song and I always wanted to writet a story about them, and this idea just came into my mind. I'm still not that familiar with EXO, so please forgive me if their personality is a bit different. I'm not sure how you guys would think about this, but I hope you enjoy this story~ Ppyong~!! I am the owner of this story, if you see similar stories, they're purely coincidental.
DO NOT PLAGIARIZE!!!!!
Tweet
^ Back to Top