The Magic Numbers
by breathingAir
| Updated | Created
Tags shinee taemin you love | Report Content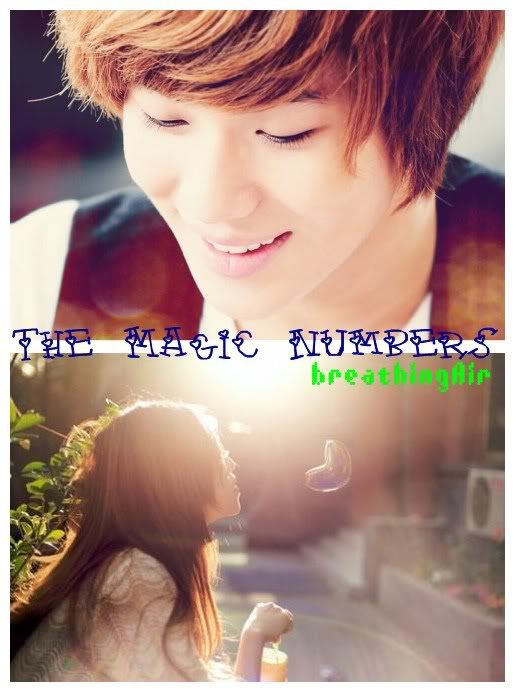 Characters
Lee Taemin , You (Jung Min-Ah)
Description
Being 16 and going to live in Korea with your brother sounds like a blast right? Well Jung Min-Ah doesn't think so because her Oppa is childish and acts like a babo sometimes. But living in Korea isn't so bad when she meets Lee Taemin, the perfect boy. Let this love story begin! 
Foreword
Hi Everyone! This is my first fanfiction, I hope you guys enjoy the story! Please subscribe and comment too! 
Also my English isn't that good so please ignore the grammar and spelling mistakes thanks :)
Your POV
Today is my first day in Korea to live with my brother but it seems that he's nowhere to be found. What the hell? He's supposed to be picking me up! I reached into my pocket to get the piece of paper that had my Oppa's new cellphone number. The numbers XXX XXX XXXX were what I punched into my iPhone.
"Yeobuseyo"
"Yah Oppa where are you?" 
"Mwuh rah goo? Who is this?"
"Oppa stop joking around, Umma isn't going to be happy when I tell her about this"
"Mianhe but I think you got the wrong number"
"Mwuh?! Isn't this XXX XXX XXXX?!"
"Oh yes it is but I'm not your Oppa"
"OMG don't tell me my Oppa gave me the wrong number!"
"Mianhe but it seems that way"
Sigh I swear my Oppa is so such a babo sometimes
"Ok sorry to bother you annyeong"
"Annyeong"
I hung up and turned around and guess who it was? My Oppa. 
"Yah Oppa where were you?!"
"I was hungry so I ate lunch at the cafeteria over there"
"Wow anyway the number you gave me is wrong, I called it and some guy answered "
"No way show me the number"
I gave him the piece of paper and Oppa's eyes became big and he tried to hide his embarrassment.
"See Oppa I am right, this isn't your number"
"Mianhe Min-Ah I did give you the wrong number"
"It's ok, I'm just glad that you came to pick me because I thought you forgot"
Oppa laughed "Come on you don't think I would forget to pick up my cute little sister did you?"
"Umm maybe mianhe Oppa but your memory isn't that good"
"Ouch I'm hurt, now lets go to your new home"
"Ok"
Although, I wonder whose number I called because the guy's voice sounded kind of cute.
Tweet
^ Back to Top