3

Maybe It's Time...

Completed!

by zeyniiDara
240 subscribers | 12015 views | Updated | Created
Tags dara daragon darapark gdragon jaedara jaejoong jiyong | Report Content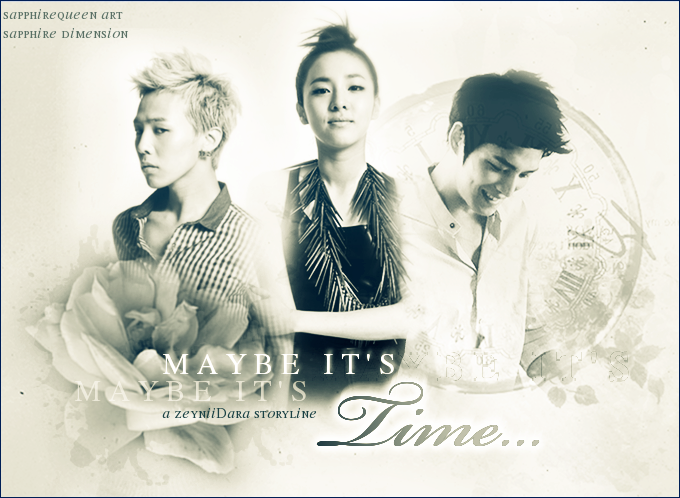 Characters
Dara Park, Kwon Jiyong, Kim Jaejoong
Description
Dara has been traumatized for twenty years now. When she was eight, she witnessed the murderers mercillesly killing her whole family. This made her decide for herself that the world was tainted with evil and dirty-blooded people. She learned not to trust anyone. She decided to avenge her family's death by working as an agent at the top intelligence agency in South Korea. While working, she never trusted anyone, except for one. But because of love, she broke her own rule of not trusting anyone. Will her decision of trusting another person be right? Will she regret it in the end?
Foreword
Red - the color of blood. Black - the color of darkness.
The only colors I see in front of me when I stand up on one spot and see the world.
Hatred. Anger. Fury. Disgust. Loathing.
These are only a few words to describe how I'm feeling every time I see the world I live in. 
In this world we live in, people are easily deceived. They easily give their trust to people around them. What happens to them? In the end, they're the only one who get hurt. The truth is? In this age, you can't really trust people.
I used to have a cold shoulder to everyone in work, even towards my adoptive father who kindly took me in when I lost my family on a tragic case of murder. I can't really trust him because it can't really erase the fact that I don't know him personally just yet.
I only trust one person though - my best friend, Jaejoong.
Though, for numerous times he taught me how to trust the people in our agency, I just can't. He knows why but he still insists. This is also why I rejected his numerous confessions to me. I don't like how he insists these things to me. But I still trust him though. There's just something in him.
But, after him, I promised not to trust other persons anymore.
Until, someone arrived and taught me things I never knew existed in this world full of darkness.
Bright colors.
Fun.
Happiness.
Smile.
Love.
Trust. I started trusting other people when he taught me that it isn't that hard to do. I was even impressed. These people aren't really bad as I thought they were. Thanks to him, I learned new things.
Maybe...
Maybe it' time...
Will my decision be right?
-------
--------------
MAYBE IT'S TIME...
36 CHAPTERS
Created: April 30, 2012
Completed: July 31, 2012
-----------
UNNIE'S NOTE:
I remembered writing this when I had a dream about this. Kekeke. When I woke up, I felt giddy, but since I have to go to school, I couldn't write this, and so, I wrote this when I went home. However, that night, I had to study for an exam, so I had to study. But since my hand was itching already, I stopped studying and wrote this. It took me about 4 or more hours to finish this. I even slept late that night. But it's okay, I was satisfied. By the way, this was written when I was in 4th year High School [2 or 3 years ago].
I have to stop babbling neh? So, anyway, I tried posting this story because it was of a different genre. Though, romance is the main genre, there's no school life here like my first two fics, which were First Romance and I Love You, Mister Stranger. Here, the characters are adults. There is also a few action here. Kekeke
So, anyway, please support this fic and please comment. And lastly, call me Unnie, not Author-nim. Author-nim is too formal for me. As I said on my previous fic, I want to have a light atmosphere when interacting with my readers. 
-------------
main banner credits to SapphireQueen of Sapphire Dimension Graphic Shop
Tweet
^ Back to Top