I Hate You, I Love you
by SilverEunhyuk
16 subscribers | 664 views | Updated | Created
Tags heechul superjunior yesung you exo kai | Report Content

Characters
Yesung, You, Super Junior and SMTOWN
Description
Theme Song : Bonamana
The Characters~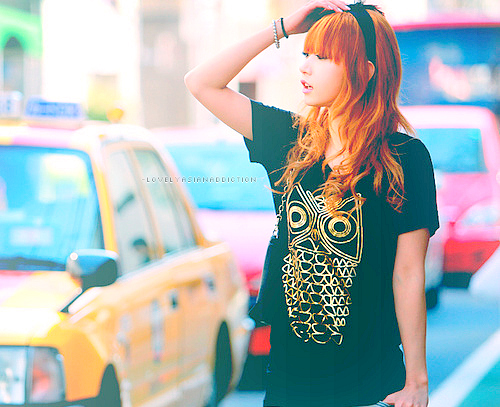 Kim Ha Ni 
Kim Jong Woon (Yesung)
Super Junior
Foreword
She's a very happy-go-lucky girl, sensitive, cute, sweet, bad temper and like children sometime~ She came from London to Korea to meet her bestfriend.. Who know, when she meet her bestfriend, she also meet an enemy.......and a true love.. 
"I hate him~! He's so annoying~! He's doesn't fit my ideal namja~! Even he ask me to be his Yeoja, I never accept it~!!!"
-Kim Ha Ni-
He's the main vocalist in Super Junior.. He's annoying and evil.. but who knows actually he's caring, sweet, kind and romantic.. He's never show that side to Ha Ni.. He always make Ha Ni feel annoying.. When he fall in love with her, he will do anything to steal her heart.. Maybe people may say he's crazy, but who's care? He don't care as long he can steal her heart..
"Geez~ She's so bad temper~! I like to tease him and make her annoying.. You know, she's cute when she's mad~ I like her, no, I love her~!!! I will do anything to steal her heart~ Lee Teuk always say I'm crazy, but I don't care.. But one thing, I never show my good side at her~
-Kim Jong Woon-
At first, they hate each other, but what will hapen if love start to grow in their heart? What will happen if she keep denied the feeling and ignored him? Would she accept him as her namja? Would they be a greatest couple in this world and be happy forever? 
-----------------------------------------------------------------------
I make this FF for my beloved sis, Hanim... Sis, saranghae~ Enjoy this story..
Ah yes, this story have a connection to my previous story, No Other, Just you~
So if you not understand Seungmin character, you have to read that story first~
Tweet
^ Back to Top