Why Does My Heart Move Towards You?
Completed!
by OrenjiJoose
56 subscribers | 3306 views | Updated | Created
Tags ren minhyun aron baekren jrnueast aronxjr | Report Content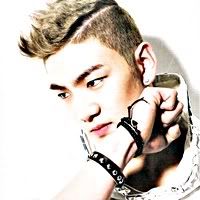 Characters
Baekho, Ren, all the Nu'est members and other random people I decide to throw in.
Description
Lately Baekho has notice he's starting to grow feelings for his bandmate Ren. All he can think about is that beautiful blonde haired boy, and how perfectly their bodies mold together whenever they hug. How sparks fly with just the smallest of touches. He thinks that this is all in his imagination, until one day, he stumbles on a special text in Ren's phone, that he was never supossee to see.
Foreword
This is my first time writing something like this so please if there is anything ai can do to improve do not hesitate to tell me! Oh and I do have a bit of a spelling issue so please bare with me T.T
Tweet
^ Back to Top