Is it really farewell?
by eizanyeol
Tags comedy romance you exo baekhyun chanyeol agedifference | Report Content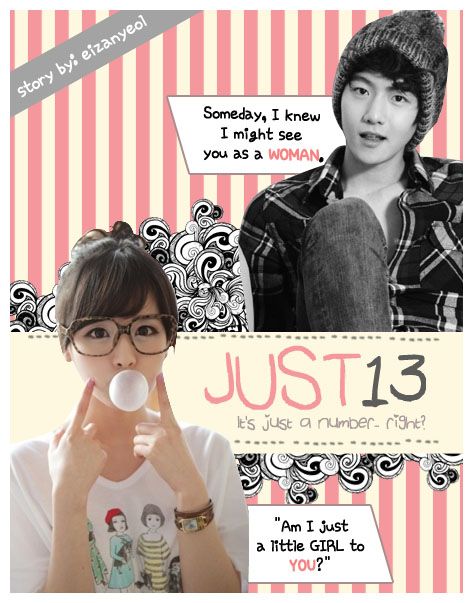 Chapter 37 – Is it really farewell?
The next day, Chanyeol had one suitcase beside him as he stood in front of Suho. They were still in their apartment and Chanyeol was ready to leave. Suho let out a sigh, "Ready?"
Chanyeol silently nodded and they went out of the apartment, and when they did, everyone (EXO, Taemin, Hyeri & Sejun) was exceptionally there. But the first people he caught a glance of were Baekhyun & Sejun, who were standing beside each other. Behind the guys, a black car was parked and there stood his mom beside it, waiting for him as she looked at him with a sad face, everyone was. Some were trying to keep a smile but most of them were obviously sad ones. Tao, Chen, Xiumin, Kai, Baekhyun & D.O. were already in tears but Kai tried to hide it, but of course, obviously failed. Sejun was hugging Baekhyun's arm, hiding her face against it as she tried not to cry, she didn't want to cry; she hates crying.
And when everyone saw him at the apartment's entrance, they crowded him, giving him hugs & farewells but Sejun stood back, not wanting to say goodbye. When it was time for Tao to bid him farewell, he hugged him tight and didn't want to let go.
"T-Tao!" Chanyeol exclaimed as his dongsaeng was practically chocking him.
"Tao, come on. Let go," Kris & Lay pulled him off from the poor victim, but Tao didn't really want to let go.
"NO CHANYEOL HYUNG!" he yelled, turning around and hugging Kris as he sobbed on his shoulder
Then it was the last person's turn to bid him farewell.
"Baekhyun," Chanyeol whispered sadly as the named person hugged him immediately, "I'm sorry for being childish about taking her love away," he hugged him back
Baekhyun chuckled and sniffled, "It's alright, Chanyeol. I know it pains you to leave someone you love all of a sudden, but it's good you're doing this for your father,"
Chanyeol sighed and hiccupped, "You – You better take care of her, Baekhyun-ah,"
Baekhyun nodded and hugged him tighter, "Promise,"
After letting go, Chanyeol gave Sejun a glance, who still haven't greeted him yet. It was soon obvious that she was in the verge of tears and when a tear had fallen, she immediately wiped it away and looked somewhere else but him. Chanyeol's heart broke and he blamed himself for that, so all he could do was gulp and advance towards the car painfully. Yeorin was sobbing uncontrollably at the scene she just watched. But before he could step forwards again, something held his wrist back - or rather – someone. Chanyeol looked back slowly, a tear rolling down as he saw Sejun almost bending on the ground. Chanyeol let go of his suitcase and bent down to her level, making her taller at least, "Sejun-ah," he whispered soothingly, lightly wiping the tears she's been harshly trying to get rid off but fail.
"I hate you!" her voice muffled and cracked. She doesn't really cry a lot, and this was one of the rare moments where she does. So this was clearly something worth crying for for her.
Chanyeol couldn't help but chuckle, but his face was still containing a sad expression, "I love you more t-though," he joked back, but found himself crying instead when his voice cracked as well, "Sejun-ah," he searched her eyes, "R-Remember the girl I've been talking about?"
Sejun sniffled and gasped for air and merely nodded her head, looking back tearfully.
"If you haven't guessed yet, it was you," he breathed out, "You're the girl I've been in love with," he confessed, his hands firmly on both of her shoulders
Sejun wiped a tear from her face, "Oppa-"
"Sejun," he interrupted, giving Baekhyun a glance before glancing back at her, "Tell him before it's too late," he looked into her eyes, "You don't want to experience what I already did,"
Sejun bit her lip and nodded again, she understood clearly what he said. Obviously, Chanyeol has been noticing her eyes for him, and he just knew there was something Sejun was feeling for Baekhyun. Sejun then hugged him, not wanting to continue the topic since it'll just hurt him more, "I'll miss you, oppa,"
Chanyeol hugged back and sighed, "I'll miss you more,"
Sejun finally decided to let go and help him up, "S-So… you've… you've got to go," she mumbled, looking away
Chanyeol nodded again and stood back up, "I'll miss you guys!" he called out. Sejun looked back at their friends who messily sent back his message.
"WE LOVE YOU PARK CHANYEOL!"
"I'LL MISS YOU MORE, HYUNG!"
"HWAITING, OPPA!"
"GEGE!"
"CHANYEOL-AH! ALWAYS ROLL LIKE A BUFFALO!" 
Everyone thankfully burst into brief laughter, when suddenly Sejun punched Chanyeol's scrawny arm, making him wince, "Ow!"
Sejun glared up at him with her hands both on her sides, "I'm going to go to States and look for you!" she declared, she was still crying but she tried to pull it off with a playful face
Chanyeol smiled and nodded, "Promise me you'll start calling older guy friends 'oppa' too, alright?"
Sejun dropped her arms down and nodded, a smile forming on her lips, "Also visit, oppa,"
Chanyeol fully grinned at her emphasis and ruffled her hair teasingly, bending down to eye level, "See ya,"
Sejun sighed and nodded with a pout this time, "Bye." She waved.
Chanyeol walked towards the car and waved back, also to the others. Sejun ran back to them and poked her brother's arm. Sehun looked at her and raised his brow, "What, cry baby?" he managed to tease
Sejun rolled her eyes but straightforwardly said, "Let's go visit him sometime!"
Sehun only blinked at her and she left him there, dumfounded, waving her hand at the car that just took off, but inside, she was still pained.
--
Ayoo wasssuuuuuup. Sorry for not updating until A WHILE. Hehehehehehe. Busy with school. ._. & other sad stuff. ;--;"
/toolazytoaddanythinelse.
Hope you like this update. :D
^ Back to Top