Chanyeol's Engagement
by eizanyeol
Tags comedy romance you exo baekhyun chanyeol agedifference | Report Content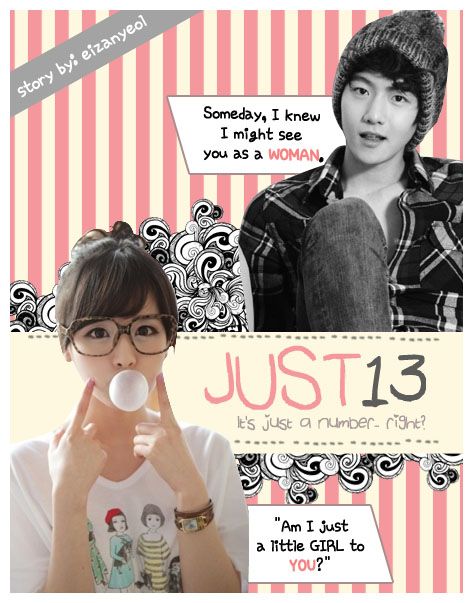 Chapter 36 – Chanyeol's Engagement
When Suho & Chanyeol safely got home from their first practice for the dance contest, Chanyeol immediately received a call. He was in his room, and so got the call & answered it there.
"Yeoboseyo?" he asked
"Chanyeol-ah!" the other line called, almost yelling.
"Umma? Hey, what's wro-"
"Chanyeol-ah! You need to come to the hospital right now! Your father just collapsed!"
"NEH?!" he exclaimed, "I-I'm coming, umma. Calm down alright?"
And with that he, opened his bedroom door and raced out. Suho watched him rush towards the door, "Oi, Chanyeol. Where are you-?"
"I'll be back, alright, hyung? I need to go right now," he blabbered as he put on his shoes.
Suho only nodded and watched as he went out the door with a fast pace and shut the door close. After being told which hospital and which room, he rushed in and saw his a man, or rather his father, lying on the patient's bed, peacefully sleeping.
Chanyeol walked towards his mother who looked up with puffy red eyes and a worried look on her face, "What happened?" he whispered
Mrs. Park – or Yeorin – breathed out heavily as she slowly turn her head back to her husband, "Your appa collapsed after speaking to one of his co-workers on the phone," she sniffled, "He – He was almost yelling and suddenly fell down,"
Chanyeol gave his father a sad glance, "He knew he has a heart problem, why can't he just rest from work?" he mumbled sadly
Yeorin sighed, "You know your father can't leave work without being finished," she mumbled back, then looked down, as if to think about something. She needed to talk to her son about something, and now was the best time, "This is why he wants you to help out in some way,"
Chanyeol sighed heavily and sat down on one of the chairs in the room which was against the wall apart the side where his father was lying down, "Umma," he firmly started, "You know and you said you' let me go with my dream! I want to be a performer, umma,"
Yeorin nodded and continued to look down, "I know, honey. But… can't you at least help you father this once?" she whispered, looking up at him with pleading eyes.
Chanyeol immediately looked away and refused to meet her eyes, "Umma-"
But before he could continue, his father – Park Chawol – suddenly woke up and slowly caught his son's presence. Chanyeol immediately rushed to his father's side as his mother exclaimed, "Yeobo!"
"Appa…"
Chawol smiled upon seeing his son, "Oh… you're here,"
Chanyeol nodded, "Ne, appa. Are you feeling okay?"
"Mm," he muttered, trying to open up his eyes some more.
Chanyeol bit his lip and flashed him a disappointed look, "Aish, appa. Didn't I tell you to rest more and work less?"
"Aigoo, Park Chanyeol," he chuckled slightly, "You know your appa doesn't listen a lot when it comes to ignoring work, right?" Chanyeol only nodded slowly and frowned, and then Chawol continued, "So have your mother told you, yet? You're okay with it?"
Chanyeol looked back up at him with a firm look, "Appa…" he started, but never really got the chance to continue since he didn't want to stress his father more.
Chawol started to have a confused look on his face as he turned his head to look at his wife, who looked back and shook her head with a glum face. He mistook it as Chanyeol's answer and so he raised his eyebrow and looked back at his son, "Chanyeol-ah. I know you don't want to, but this girl is a really great woman,"
Chanyeol immediately blinked up at him and shot an instant puzzled look on his face, "Girl? What are you talking about, appa?"
"Eh?" the older man gave his wife another look before facing his son again, "Your mother hasn't told you yet?"
"Not about a girl, that is," Chanyeol replied promptly, impatient on knowing what his father was talking about
Chawol took a deep breathe before exhaling, "Chanyeol," he started, "I'm going to let you meet this girl,"
Chanyeol scoffed and backed away, "Wh-What are you saying? That you're making me marry someone I don't know?"
Chawol nodded, his face full of seriousness, "Help me with this one time,"
Chanyeol gasped and stood up, backing away some more, "Appa! This is getting way too far! You said you'd agree to my dream and-"
"I've never agreed to your dream, Park Chanyeol!" Chawol shot back.
Yeorin's eyes were now filled with tears as she held her husband back by soothingly saying, "Yeobo, calm down,"
Chanyeol only glared at him, "Then I won't agree to this!" 
Yeorin stood back up and rushed towards her son, pushing him by the chest and looking into his eyes, "Honey, please just do this,"
"NO!"
"PARK CHANYEO-" he stopped as he clutched to his chest with a pained expression, "A-Ah…"
Both Chanyeol's & Yeorin's eyes widened as they immediately rushed to his side, "YEOBO!" she whipped her head at Chanyeol who was frantically staring at his father, "Go call the nurse!"
Chanyeol nodded and obeyed. In no time, the nurse came in and was checking up on Chawol, who has went back to sleeping. Chanyeol & Yeorin were brought outside for a serious talk. Chanyeol continued to refuse meeting his mother's anxious eyes as she pleaded, "Please, Chanyeol. For your father," she sobbed. Chanyeol looked down and swallowed hard. It was hard for him to disobey his parents but somehow he managed to yell back at them, and he regretted it big time. He didn't want to get married since he's already & all over in love with another girl who he's not sure if she feels the same way. It was either Sejun or his parents, and it was a really hard decision but in the end…
"Fine…" Chanyeol whispered, a tear rolling down his cheek, still looking away.
Yeorin breathed in relief and hugged him tight, "Thank you, my son."
Chanyeol hugged her back slowly and he let himself silently sob on her shoulder.
--
Sejun looked blankly at the floor she's sitting down on beside Hyeri as she reminisced the event yesterday.
Flashback:
His eyes were full of tears now and Sejun was slowly walking towards him, "I'm getting married," he whispered.
Sejun gulped and sniffled, she was now just near enough of him, "Chanyeol…" she started, but never knew what to say next.
"I'm getting married and moving to the States to study abroad with… her…" he continued, not even attempting to wipe the tears that were uncontrollably pouring down his eyes
Sejun bit her lip, and continued to say nothing. A tear was flowing slowly down from her left eye.
"I-I'm going to have to leave you," he choked
Sejun immediately hugged him by the waist and buried her face in his shirt, "You didn't have to ignore us, Chanyeol. You… didn't have to punch him, Oppa,"
Chanyeol just continued sobbing and didn't bother to hug her back, "I just couldn't keep my grudge, Sejun. I'm not even sure if I'm going back- I… I'm so frustrated-"
Sejun sniffled, hugging him tighter, "I'm… I'm sure it's for the best right?"
This time, Chanyeol finally hugged her, "For my dad," he whispered
"If it's the best for your dad, it's the best for you too. If this is a way to help him, it's best that way, oppa,"
But instead of replying to what she said, he only hugged tighter and stroked her hair, "I hope you call me oppa until I leave, Sejun."
Sejun nodded, "I will," 
And after some silence, she pulled away, pulling off a playful look, "We'll still see each other right?"
Chanyeol looked at her, tears still flowing down his cheeks, "Hopefully."
Sejun sighed and wiped the tears from his face, "When are you going?"
"After… After tomorrow,"
Sejun bit her lip and she started crying, "Then… Then let's get to the drama after tomorrow," she joked, wiping her tears immediately, "Let's have fun today, shall we?"
Chanyeol took a deep breathe and flashed her a sad, doubtful smile, but agreed anyways. He wanted to spend time with her before he leaves & before he gets… married, "Mm,"
Sejun dropped her head down, pouting as she tried not to remember it again.
They were all in the underground once again. They weren't there for practice; they were in for a talk about Chanyeol. Even though Chanyeol 'came back', nothing exciting had happened a lot but some had happened and eventually Baekhyun & Chanyeol dropped the awkward act.
The boys were in a circle while Hyeri & Sejun were in the corner. Hyeri was silently listening while Sejun was thinking off to space.
"So he's really getting married?" Chen asked, his eyes widened in surprised, "I didn't see that coming,"
"Yeah, none of us did," Kris whispered.
Luhan sighed, even he didn't know, "What was he doing in the mall, anyways?"
Baekhyun ruffled his hair frustratingly, "He said he was there to meet the girl. Whose name we still don't know,"
"And he got involved in the arranged marriage cause the distributor suddenly wanted him to get married to her," Kai continued, looking away in confusion
"I mean… Chanyeol said he hasn't even met the guy but he suddenly makes him marry his granddaughter," Kris said
Everyone gave each other puzzled looks and even thought about it until Xiumin once interrupted, "So when's he going?"
"Tomorrow…" Sehun pouted. He was sitting beside Tao who was clinging onto his as he tried stopped his tears.
"I don't want Chanyeol hyung to goooo…" Tao whined
Kai bit his lip, "None of us do,"
"So what exactly happened in the 'hang-out'?" Suho asked. Ever since Chanyeol came home yesterday, he still did the same routine he's done ever since the first practice.
"Total nothing," Kyungsoo answered, scratching his head
Everyone burst into frowns & sighs as they glumly continued to converse about mostly Chanyeol. Most of the time, silence was occurred but they decided to call Chanyeol and meet him before he leaves tomorrow.
When they sat in complete silence, Baekhyun crawled over to Sejun & Hyeri and gave Hyeri a look. Hyeri nodded and obediently went somewhere else. Baekhyun lightly nudged Sejun on her left arm, but only got an absentminded murmur of, "Hmm?"
Baekhyun looked down at her in worry, "You alright?"
"No, I'm swell! I'm happy Chanyeol's going now!" she sarcastically burst out, but only ending up letting out a tear
Baekhyun softly gazed at her and sighed, "You have time to be sarcastic in a time like this?"
"As long as it's the amount of time Chanyeol could stay," she whispered then hugged her knees, leaning her forehead on them, "What am I saying? This is nonsensical," she bit her lip as she sobbed lightly
Baekhyun frowned and slipped his arms around her, hugging her tight in a warm embrace. Sejun, however, only continued to sob but couldn't help but be bothered by his touch. She really liked being in someone she like's arms so she said nothing. Sehun saw them but didn't care. He was too glum to even scold.
^ Back to Top