Thanks to Sejun
by eizanyeol
Tags comedy romance you exo baekhyun chanyeol agedifference | Report Content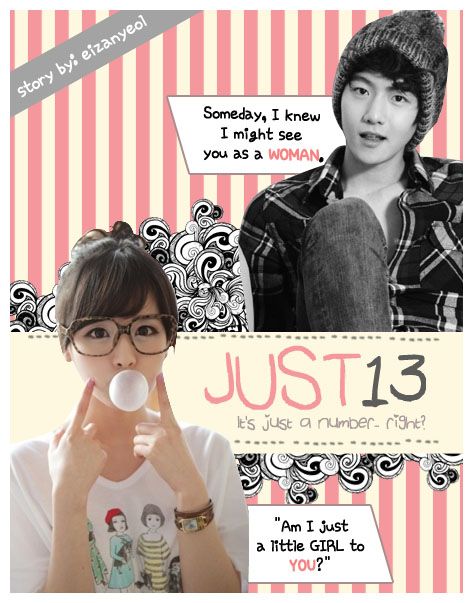 Chapter 12 – Thanks to Sejun
The next day, everyone was surprised Baekhyun attended school with a smile, as if he wasn't even affected of what happened yesterday. Thanks to Sejun, he's forgetting about it. Luhan was even the happiest, now only if Shinyeong wouldn't come out-
"Oppa!" Shinyeong called. 'Oh shit.' Luhan cussed.
"Here comes the bitch~" Lay sang
Baekhyun furrowed his eyebrows as his smile faded, turning to where Shinyeong was. He thought he was being the one called but was surprised when she stopped in front of Luhan. She still didn't know about Baekhyun & Luhan's friendship and was partly surprised when she saw them together, but ignored it. "Luhannie oppa~"
Luhan groaned, giving Baekhyun a glance who had his eyes at him back, "What?" he asked coldly
Shinyeong pouted, "I dumped Baekhyun for you and you pay me with this? Tsk, tsk. Bad oppa!"
Baekhyun was taken aback, "Dumped me for you?" he asked Luhan with a stern look.
Luhan held up his hand to signal to wait for it and then faced Shinyeong, "What are you talking about?"
"Oh come on now. It's been times I've told you not to play hard-to-get! It's annoying." She whispered, leaning closer but Luhan leaned back, which made surprised her
Baekhyun scoffed, "Times? You guys have been talking?!"
Even the others were confused.
Luhan only ignored Baekhyun's retort and smirked at Shinyeong, "I'm sorry, hun. You must've thought another person. I… have a girlfriend."
Shinyeong scoffed this time, "Yah! Stop that, oppa!"
He smirked deeper, "I'm not kidding. My friends know this, right, guys?"
EXO was still confused but responded with a nod. "Her name was Oh Serin," Sehun answered. (Oh Serin- girl ver of Sehun anyone? ;D)
Shinyeong glowered at them, "YAH!"
Luhan gave a sly smile and shrugged, "I thought you didn't want me anyways,"
Shinyeong stared at them in disbelief and walked away with a screech. The boys laughed it off teasingly except for Baekhyun who was giving Luhan a look, "Hyung."
Luhan looked back at the boy and nodded, "I'll explain to you at lunch, alright? Sorry about that,"
Baekhyun sighed, "Mm. You're lucky Sejun got me to forget about her!"
Luhan smiled and nodded, "Thanks to Sejun."
^ Back to Top