Shinyeong's 20th Fake Ex-Boyfriend
by eizanyeol
Tags comedy romance you exo baekhyun chanyeol agedifference | Report Content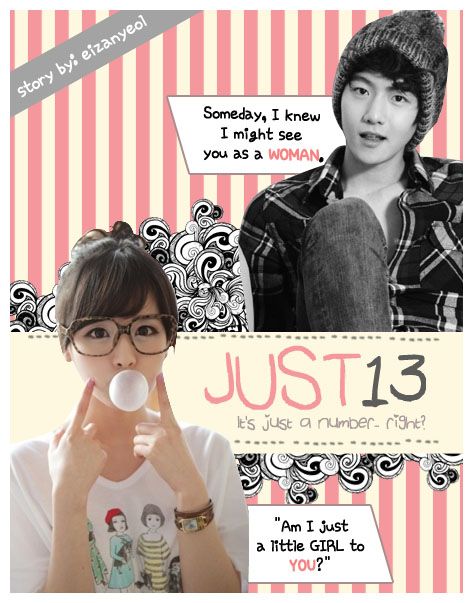 Chapter 10 – Shinyeong's 20th Fake Ex-Boyfriend
The next days, Shinyeong just kept ignoring Baekhyun and started following Luhan around, but of course, Luhan would check if Baekhyun wasn't around nor was anyone else. Unfortunately for all of us, she still hasn't broken up with Baekhyun. Every time she does, she remembers her dare and she certainly does not want to lose. 'Just 2 days and I'm done.' She squealed in annoyance.
Baekhyun continued to sulk, frown and be moody ever since Shinyeong was avoiding him
After 5 days when the Luhan incident happened, Baekhyun finally decided to talk to Shinyeong. He found her on her group's usual table and rushed over, "Shinyeong-ah. We need to talk."
Shinyeong looked up lazily and blinked, "Oh yeah… We actually do." She stood up.
The girls looked at each other, "You do?" just minutes before Baekhyun came, they talked about how it was about time to…
"Baekhyun oppa, I want to break up with you."
She said in it a normal tone of voice but the words were too strong enough to take almost everyone's attention. Baekhyun's eyes widened along with most students, "Y-You want to what?"
Shinyeong crossed her arms and put on a cattish look on her face, "You heard me, oppa. I don't want you anymore," she shrugged, "I don't love you."
'I don't love you.' Those words which stabbed Baekhyun's heart hard as if it was a knife. Baekhyun stood still on his place, no movements whatsoever. His heart beat fast despite the wound that was pierced in from her heart-breaking words. He found no hint of regret or sympathetic looks on her face.
"I never did."
Another knife. Plus a gun's bullet.
Shinyeong ignored his expression and malevolently rolled her eyes. With an annoyed grunt, she walks pass by the heart-broken boy who only continued to stand still… until his friends came to get him.
"Baekhyun-ah!" Chanyeol called worriedly, rushing to the older's side to shake him. Everyone as well surrounded him as Kris told the crowd to get back to what they were doing.
"Hyung… gwenchana?" Kai caringly examined his face.
Sehun & Tao glared at the door where Shinyeong exited, "That… b-"
"No cussing," Kris eyed the two who lowered their heads.
"Let's go." Chen announced & they piled out of the room. Luhan walking behind who watched Baekhyun with a sad frown, 'I'm sorry, Baekhyun.'
^ Back to Top