1

One: The Legend of EXO

by jbmaunier
| Updated | Created
Tags fantasy exo luhan tao xiumin lay kris | Report Content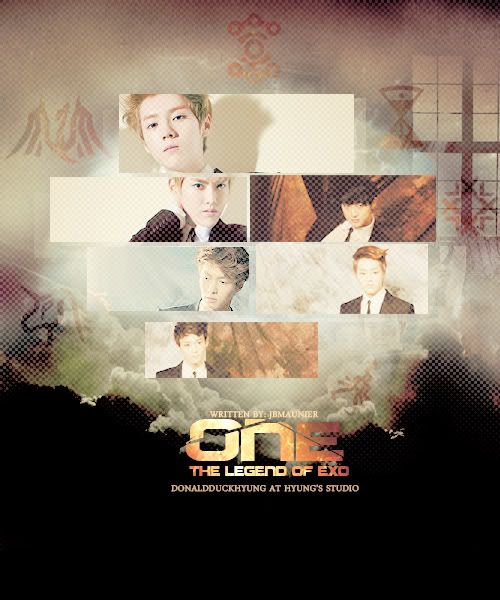 Characters
Kris, Lay, Luhan, Xiumin, Chen, Tao
Description
A roll of distant thunder. A flash of green light. And so the Legend begins...
The Legend of EXO
12/12/12
When darkness descends the Dragon shall rise,
Along with twin moons and the Thief, King of Lies.
When Phoenix takes flight and sun covers sun,
Evil is vanquished and Twelve become One. 
Foreword
Credits for the amazig poster go to  DonaldDuckhyung. 
Tweet
^ Back to Top