It's all over
by dbskgirl4ever
Tags beast bigbang infinite ljoe niel teentop | Report Content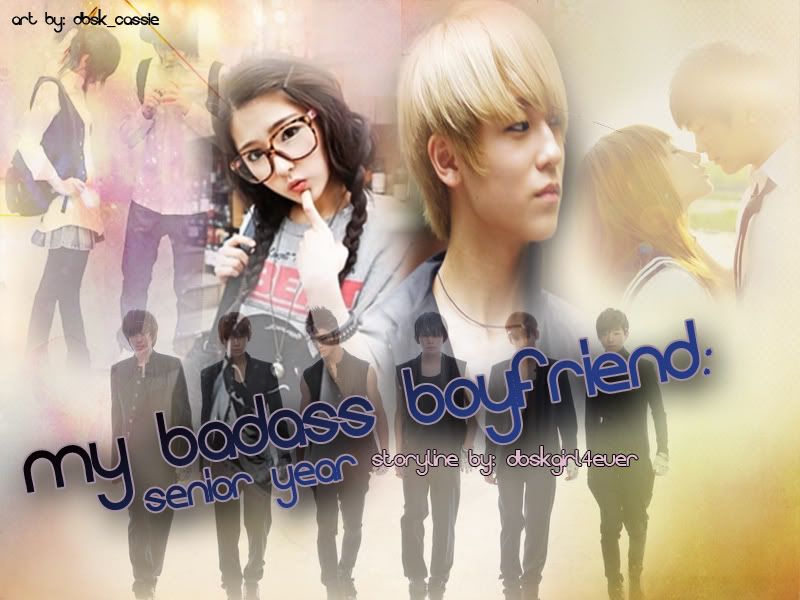 http://www.youtube.com/watch?v=Qh2shFPEO3Y
---------
Park Bom and Dara tossed a black trash bag of Miss Dares into the garbage can.
"Mmpf! Help!" They screamed.
Park Bom and Dara dusted off their hands, "That's the last of the girls!"
"Man! What did these fuckers eat?!" Daesung kicked the black bag of Infinite who yowled in pain. Taeyang tossed the bag into the garbage can, "We're done here."
TOP and Seungri put Beast into the garbage can, too. "SUNBAES! LET US OUT!" Beast hollered. "Do you hear something?" TOP asked. "No." Seungri shrugged. "Okay, we're done!" TOP hollered.
"Great." G-dragon grinned.
Teen Top was excitedly talking by the cars.
You and Byunghun had your arms around each other. You were so glad everything was over.
G-dragon grinned at you, "It's all done, baby. You can go home and rest in peace now."
"How did you know about all this?" You asked.
G-dragon chuckled, "Didn't think I'd leave you alone in Seoul, did you?"
You blinked, "So you knew all along?"
G-dragon just gave you a mysterious wink. CL came over and wrapped her arm around his waist, "Done, oppa."
"That's my girl." He squeezed her, "Oh, ~~~~, did you meet my girlfriend?"
You beamed and nodded.
"We're tight already." CL lightly punched him. She gave you a wink, "Come down to my crib sometimes. We'll have a sleepover."
"AWESOME!" G-dragon grew excited.
"Girls only." She gave him a look.
"Aww." He pouted.
You giggled and looked at L. Joe. He smiled and squeezed you.
"Let's go on a double date sometime." G-dragon held his fist out.
L. Joe nodded and thumped his fist, "Thanks, hyung."
"No problem." G-dragon grinned, "Let's go." He led CL away then stopped and turned around, "Why do you keep copying my hair style?" G-dragon touched his hair.
L. Joe looked up at his own hair, "I did this first."
"Whatever. You look better blonde, by the way." G-dragon gave him a wink and left.
You and L. Joe tenderly gazed at each other.
You touched his arm, "We should get this treated."
"Your house?" He whispered.
You nodded.
^ Back to Top