Changed L. Joe
by dbskgirl4ever
Tags beast bigbang infinite ljoe niel teentop | Report Content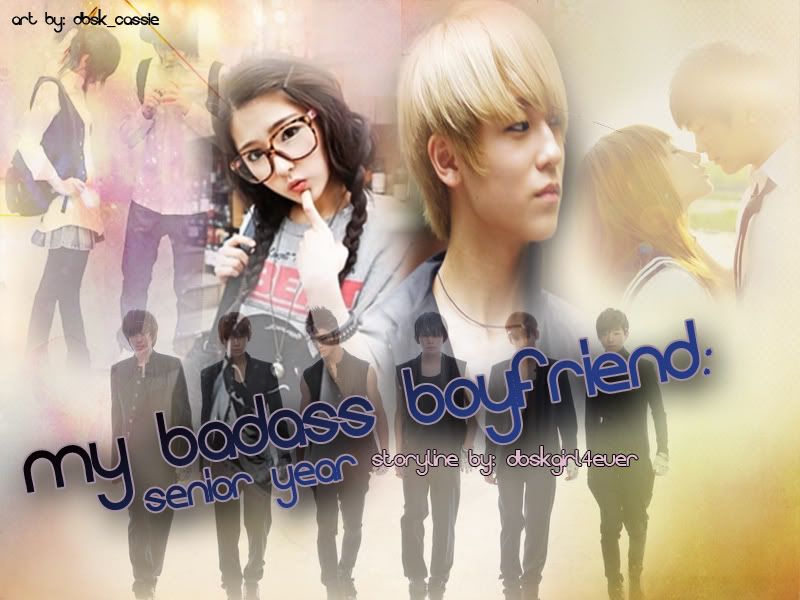 http://www.youtube.com/watch?v=SuChiHH2Z0E&feature=related
-----
Ever since that day, L. Joe had changed a lot.
One big thing was his hair color. It wasn't blonde anymore. It had gone back to his original color: dark chestnut brown.
More importantly, his attitude had changed towards you. L. Joe was cold, distant, and quiet. He didn't joke much, even with his friends. He wasn't even perverted and never told you sweet things anymore. Everyone noticed the change and stayed cautious around him. The strangest change was his manner towards Jiwoo. L. Joe wasn't exactly sweet to her but he wasn't ignoring her anymore. Whatever she needed, he was there to do, whether it was a jacket because it was cold or an arm for balance.
Once, she hugged his arm and he let her do whatever he wanted. Another time, he was supposed to walk you home but Jiwoo squealed that she was scared so he went with her instead.
Niel noticed this and he didn't like it. He could tell you were sad and concerned but didn't say anything, just in case it might trigger up anything else and affect you in a bad way.
All you could do was hope that the old L. Joe would come back to you soon.
The lunch bell rang.
You were blankly walking with Jiwoo to the cafeteria. You were scared to see L. Joe. You didn't like him being so distant from you. It was like he was a whole other person. Jiwoo cheerfully pulled out her phone, "I should ask L. Joe to meet with me."
You stopped, "Y-you have contact with Byunghun?" You hadn't been able to get in touch with him for days.
"Of course." Jiwoo gave you a sad look, "Don't you? I mean, you're his girlfriend, right?" Then she thoughtfully tapped her phone to her chin, "Or maybe I am now." Your eyes widened. Beaming, Jiwoo skipped down the stairs.
You caught up with her and grabbed her arm, "W-what do you mean you're his girlfriend now?"
Jiwoo rolled her eyes, "I mean, come on. It's obvious. He's sick of you." Your heart wrenched in pain. "He hasn't contacted you but he contacts me. He doesn't hang out with you but he's always with me. He does everything for me but…nothing to you." She shrugged, "L. Joe has moved on."
You shook your head, "That's not true. Byunghun would never do that to me."
"You don't know boys that well, do you?" Jiwoo smiled. "They get sick easily and will dump you just like that."
"THAT'S NOT TRUE!" You yelled, shaking.
Jiwoo furrowed her eyebrows at you, "Did you just yell at me?"
You shook your head, "Byunghun is different from other guys. He's just having a hard time right now. He would never go with another girl and leave me-"
"You bitch." Jiwoo slammed you against the wall. You were so shocked that you couldn't even speak. She glared at you and roughly poked your head, "When will you get it through your thickhead? A girl like you doesn't belong with L. Joe." A hand snatched out and grabbed her wrist tightly. You and Jiwoo looked up.
"Daniel." You whispered.
"That's enough." He glared at her, "I didn't like you from the start. I always had a 6thsense for two-faced bitches like you." Jiwoo smirked, "Did I just get caught? Whew, well I can be myself now, right?" "B-byunghun knows this is the real you?" You asked. Jiwoo tossed her hair, "He knows everything about me." You gasped.
"I said that's enough!" Niel hissed, "I've never hit a girl before but I'll do it now if you don't shut your fat mouth up." The door burst open, "Hit who?" All 3 of you looked up. Jiwoo brightened, "L. Joe, my baby boy!" Your jaw dropped. With an expressionless face, he came by her, "What's going on?"
"Naughty Niel threatened to hit me." Jiwoo clucked her tongue.
"Is that true?" L. Joe looked at him. He wouldn't even glance your way. Niel protested, "Hyung! You don't understand! She tried to hurt ~~~~~! Your girlfriend!"
"My girlfriend?" L. Joe whispered. Confusion crossed your face *Why is he saying it like that? Like he's confused?* Dread filled your heart.
L. Joe looked at Jiwoo. She snuggled up to his chest and played with his tie, "Tell her she's wrong. Not me. Her." He clenched his fist. "Say it.Be on my side." Jiwoo whispered in his ear. L. Joe gritted his teeth and swallowed hard. He walked up to you. The way he looked at you hurt you. There was nothing in his eyes. No love. No affection. No gentleness.
"You're wrong." L. Joe said flatly. Your eyes widened and bottom lip trembled, "W-what?"
"You're wrong. You shouldn't have acted like that to Jiwoo in the first place." He said. "Hyung! What's wrong with you?!" Niel yelled.
You swallowed hard, "B-byunghun. Why are you doing this to me? Why are you always with Jiwoo? I don't understand." His heart hurt at your confused expression *I'm sorry, ~~~~-ah.*
"Let's go, Jiwoo." L. Joe left. She smirked, gave you a little wave, and followed him. Crestfallen, you just stood there.
Niel went after L. Joe. Niel grabbed his arm and whirled him around, "Hyung! Why are you acting like this to ~~~~~?! If it's because of me-" L. Joe twisted away and glared at him, "Don't act like you know everything."
"Hyung." Niel whispered, stunned.
"Shouldn't you be happy? Now you can go after her." L. Joe left.
Jiwoo satisfactorily smiled and skipped after him.
*What the hell is going on? There must be a reason why he's like this all of a sudden.* Niel thought.
^ Back to Top