What is...'laid'?
by dbskgirl4ever
Tags beast bigbang infinite ljoe niel teentop | Report Content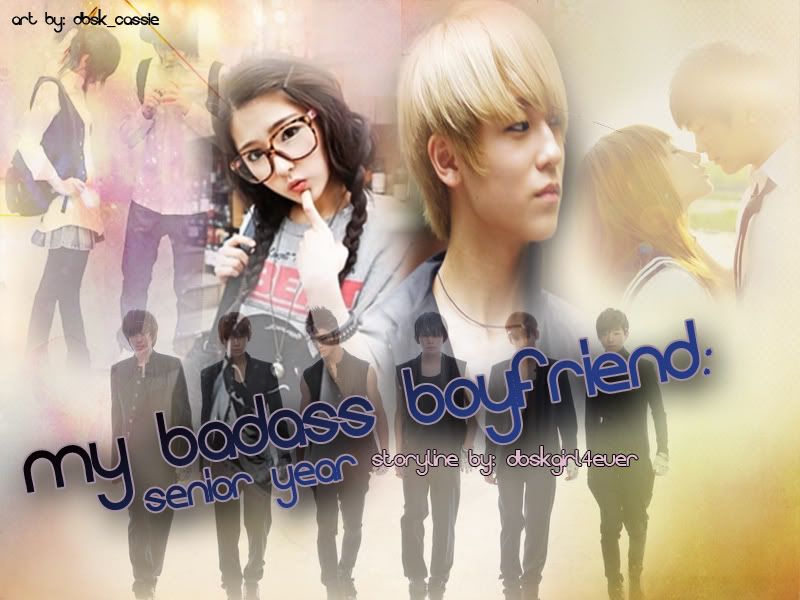 http://www.youtube.com/watch?v=loix8SEuVUU&feature=related
------
 
"I'm bored!" Nana complained.
"Me, too." Hana pouted.
"Are you bored?" Viola slyly asked you.
You looked at her. "If you are, you should ask L. Joe what 'laid' is." She gave you a wink.
All the guys sat up in a wink, "Wait. She doesn't know what 'laid' is?!" "Nope." Viola chuckled. They stared at you. You blinked, looking more innocent and pure than ever, "Is it a bad thing?"
The guys looked at each other and cracked up. "No, it's a very good thing. At least for L. Joe." CAP gave you a wink. They laughed again.
"What's so funny?" L. Joe came in.
"Go on. Ask him." Viola gave you a wink, "I'm sure he'll be glad to teach you."
You walked over to L. Joe and tugged on his sleeve. He turned around, "Yeah, babe?"
You tilted your head in curiosity with a look of pure, sweet innocent, "What does 'laid' mean?"
His eyes almost bugged out of his sockets and he choked on his own spit, "W-what?"
You glanced back at the snickering group and looked at L. Joe again. You scratched your temple, "They keep saying 'laid' but I don't know what it is. They said it's something good. Is it like an exercise?"
"You really don't know what it means to get laid?" L. Joe asked, amused.
You shook your head. He chuckled and shook his head *Of course she wouldn't. She didn't know what sex was until she met me and freaked out when she learned what porn was.* "Do you want me to show you?" L. Joe asked with a twinkle in his eyes.
You blinked, "Show…?"
L. Joe grabbed your hand and led you upstairs.
You looked at your friends. "Have fun~" They giddily waved.
"Who wants to make a bet?" Chunji asked. He slapped a $10 bill in the middle, "I bet L. Joe won't be a virgin anymore in the morning."
"I vote against." Hana put money in the other pile. Changjo followed her.
Nana, Ricky, CAP, and Viola bet that L. Joe would lose his virginity tonight, too.
Viola smirked at Jiwoo *I really hope L. Joe and ~~~~ lose their virginity tonight so this bitch would get off their back.* She stretched, "Well we should look for another place to sleep tonight!" Viola skipped off.
Jiwoo fumed *They're not really going to do it on my bed, are they?!*
^ Back to Top