Its War
by BaeSeungYeon
Tags angst joon joonmir mblaq mir mirho seungho | Report Content


"" "Joon? Can we go for a little walk? I'm bored just lying around the house." Mir pouted at Joon.
"Sure."
*********************************
Bang!
A bullet had imbeded itself on Mir's shoulder. They have been strolling around the city minding their own business when a man came along and started shooting them. Mir says he recognizes the man.
"I used to go out with that man. His name is Rain." He cried from the immense pain.
"Shh. Don't speak. I'll just bring you to my friend's house to take care of that." Joon whispered soothing sounds to Mir's ear.
"Okay."
*********************************
"Seungho!" Joon entered the camping car that Seungho lives in.
"What's wrong? And who is this?"
"This is Mir. We're uhm.....uh..........dating."
"Okay. What happened?"
"Can't explain what. But will you please help him? He got shot."
"Alright."
*********************************
Joon decided he would get revenge on that man. So he trained himself. And after a few days he visited Mir.
"How are you feeling?" he stroked Mir's hair.
"A little better. But it still hurts."
"Well don't move so much."
A few minutes later, Mir fell asleep. Joon wrote a note to Seungho and placed it on their picture.
"I'll be back soon. Until then, please take care of Mir for me."
*******************************
"Why did you shoot him?!" Joon pointed his gun at Rain.
"Because he left me for you. And he deserves it. He played with my feelings."
"Still, shooting him?! Could you have at least confronted him about it?"
"You don't know anything. Go ahead shoot me. But you will have the same fate. He will leave you for someone else." Rain smirked.
"You're wrong!" And he shot Rain straight at his chest-where his heart should be.
While he was running, Rain's words were kept replaying over his head.
"He will leave you for someone else."
********************************
Meanwhile
"Don't move. I'll just replace the bandages after I stop the blood flow. It's getting really bad." Seungho said.
"Okay." Mir winced at the searing pain but it quickly vanished and Mir looked to see the new bandages on his shoulder.
'Where's Joon? He's been gone for a while. I miss him.' Mir thought.
"Are you okay?" Seungho asked.
"Huh? Oh yeah. I'm fine." Mir gave him a kiss on the cheek to show that he's fine.
'Why did I do that?! Hmm....maybe I'm starting to fall for him. I'm sorry Joon.'
Joon was excited to see Mir again. After he shot Rain, he planned to leave the country with Mir before the police finds him. But he did not expect him to cuddling with Seungho with his head on his shoulder.
"Come on, Mir. We're going home." He grabbed Mir's arm and tried to pull him away but Mir refused. Joon sighed and pulled more harshly and Seungho followed.
**********************************
"Joon, stop." Seungho grabbed his shoulder. Joon had about enough. He punched Seungho right in his jaw. He fought back by punching Joon in his stomach. Mir tried to stop them but they ignored him. It only got worse when Joon decided to bring out his gone.
Mir's eyes widened. He spread his arms out and blocked Seungho from Joon's gun.
Joon stopped for a moment and lowered the gun a little. He remembered Rain's words: He will leave you for someone else.
He realized that Mir really loves Seungho. And he knew now how Rain feels, but not in the way that he would kill Mir just because he left him. No, what he feels is unrequited love. And since Mir chose Seungho now, there would be no point for him to live in this world where Mir is not with him. He took the chance when Mir and Seungho closed their eyes waiting for the bullet that would never come. Joon pointed the gun on his neck and pulled the trigger.
Bang!
Mir opened his eyes to see Joon falling on his knees and collapsing on the ground. He went to Joon's side and saw that much blood coming out of his body. He and Seungho wept and tried to convince themselves that Joon will be fine. They heard Joon mumble a few words and then he closed his eyes forever.
'I hope you take of each other. And I hope you two will be happy.'
______________________________________________________________
Well that was my first songfic and angst. Even I cried while writing this. (But maybe cause i was listening to JYJ-In Heaven and MBLAQ-Its War.)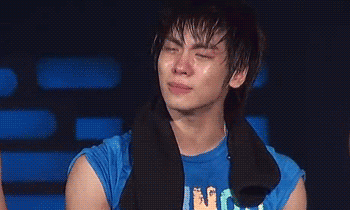 Anyways, COMMENTS AND SUBS would be appreciated. It would let me know people at least care about the story.... And silent readers.......at least one word?!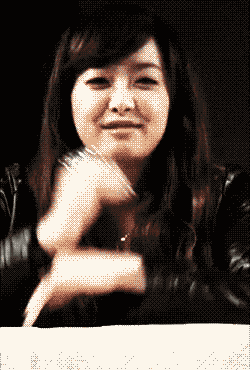 SARANGHAE!!
^ Back to Top