one - meeting the "poor"
by StarryNight99_
Tags romance seokyu | Report Content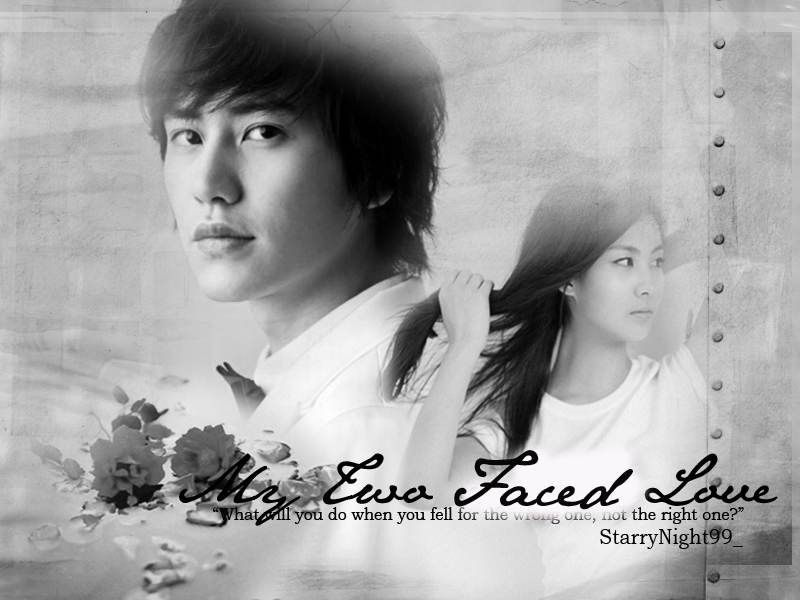 Author's POV
Seohyun posed infront of her mirror with her new dress, "Is this okay?" She asked, "Yes agassi... It really fits you..." Seohyun looked back at them, "NONSENSE!! This dress is horror! Give me another one!" She cried in annoyance, the maids quickly scrambled and gave Seohyun dresses. After 1 hour searching for a nice dress, she finally found one.
"Perfect!" She squealed in happiness while looking at herself in a polkadot dress and a black belt surrounding her little waist. "Seohyun agassi, you're already late 30 minutes..." She glared at the driver, "So?!" She raised an eyebrow, the latter quickly shook his head and went away, "Yah! Where are you going?! I will go to school now!" Seohyun stopped him, he bowed and escorted her, "This way agassi."
*on the other side*
"Cho KYUHYUNNNN!!!" A shouting voice echoed from the kitchen, "You're already 30 minutes late!! HURRY UP!" Kyuhyun quickly ran downstairs, took his bread and went away with his bike, "I'M GOING OMMA!!" He paddled as fast as possible while looking at his watch, "I'm late on my first day of school! AISSSHH!!" He paddled faster and he finally reached the gate of his school.
But, he spotted a girl running after her handkerchief. He stared at the girl closely, mesmerized with her beauty and he fell from his bike, "S-she's beautiful..." He muttered under his breath. He stood up and the handkerchief suddenly flew to him. He catched it with his bare hand and looked at it, 'Is this fate?' he thought inside his mind.
"YAH YOU!!" The girl ran towards him barefootedly while holding her high heels on her left hand, "It's mine..." She huffed and puffed while looking at Kyuhyun. She looked at his bike and his clothes, 'He's poor, eww... and he held my expensive handkerchief... but his looks is kinda decent though.' She thought inside her mind. "Uhmm.. mind giving it back to me?" She faked a smile, he nervously nodded and handed her handkerchief. "Thanks" She faked a smile, "Y-you're welcome..." he gulped. She then went away barefootedly while rolling her eyes, "Poors." She muttered under her breath.
"B-beautiful..." Kyuhyun muttered under his breath, "Wait, I'm late for a hour alreadyy!!!" He looked at his watch while running and dragging his bike to the gate quickly.
a/n: sorry for the short chapter :) enjoy
^ Back to Top