1

From America to Korea

Completed!

Rated M
by kpopkrazyyy
65 subscribers | 3742 views | Updated | Created
Tags angst key minho romance shinee smut taemin | Report Content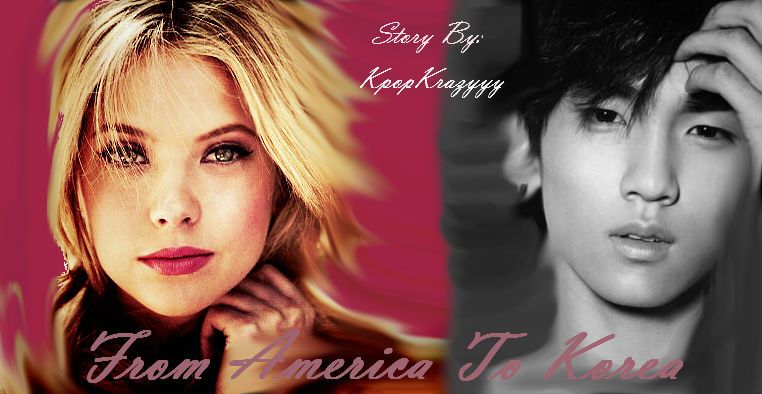 Characters
Chloe, Key, & SHINee
Description
Rated for: Swearing & Sexuality NOT SMUT.... okay well some smut... hehe pervy fanfic readers
Chloe moves from America to Korea to go to a prep school, there she meets the members of SHINee. Under the assumption that Key is gay she becomes friends with him but slowly starts to fall in love with him, not knowing that he has had feelings for her since the day he met her.
I just started reading these stories because of SHINee's comeback so I figured I would try writing one. I've always been Taemin bias but with their comeback my attention has switched to Key so I decided to write a story about him. Hope you enjoy! 
Essentially this is about a girl named Chloe Kiss, she's tall, about 5'6 and has beauitful long legs and an elegant slim figure with muscle tone which she's gained since she's been playing volleyball since 6th grade. It's the summer and she's about to go into her Senior year of High School in Alabama, USA. She has big piercing blue eyes and long honey blonde hair with natural highlights that shape around her face. At first glance you would just assume this was a normal girl of Swedish decent, however, Chloe is actually a quarter Korean, her mom is half Korean, half Irish and her dad is 100% Swedish. 
Due to some unforseen circumstances Chloe ends up having to move the Summer before her senior year and go live with her Aunt and Uncle and their two children in South Korea. They end up sending her to boarding school where she meets the members of SHINee. What ties will develop, hmmm I wonder... 
Foreword
Chloe woke up and stretched out, the sun shinning through her floor to cieling windows. She deeply breathed in and felt the warm breeze pass through the windows, with the smell of honey in the air. MMM something smells delicious, she went downstairs to see her mom cooking a huge breakfast with fresh fruit and her homemade pancakes. 
"Umma! it smells delicious!" You ran up to her and wrapped your arms around her. Slowly letting her go she turned to you and gave you a kiss on the forehead. 
"You need to have energy for your game today!" she smiled happily. 
"Where's dad?" 
"He had to go to work early, he doesn't think he'll be able to make it to your game..." 
You starred into your umma's blue eyes with a blank expression on your face. 
(I'm going to stop here, but keep reading! There are going to be a ton of twists and turns)
Tweet
^ Back to Top