CRIME AND PUNISHMENT!!!!
by KariLovesJenna
Tags changkyu dbsk hanchul smut superjunior yoosu yunjae | Report Content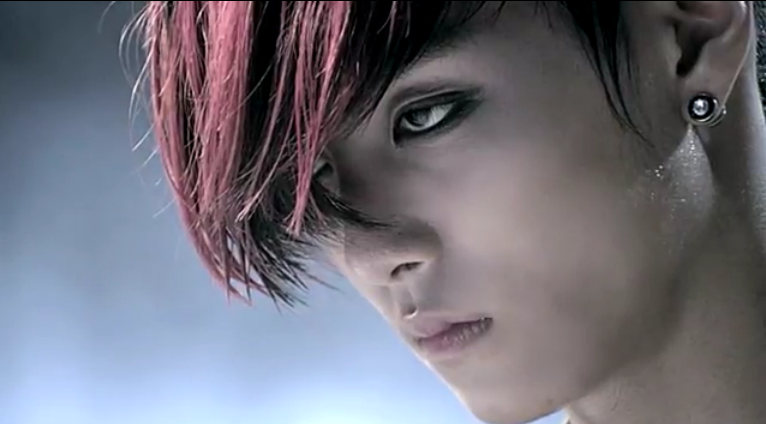 "Bring me Kibum" Jr said looking around. He motioned for Siwon and Eunhyuk and Yuhno to come forward. 
Yuhno kissed the top of Jaejoongs head and motioned for Hangeng to come over and sit with him, which he did happily. They headed over to Jr. and Baekho and the evil Kibum. Yuhno and Baekho have already discussed his punishment and after a few tweaks to it they decided it.
"Kibum, your fate will be decided by Prince Yuhno, after much careful consideration to our rules, he has decided to in a way not kill you and send you to the fiery pits of hell. Your fate is not going to be as easy as it sounds." Baekho pulls out a black and red candle.  It's a long stick candle, with inscriptions on it. He hands it to Siwon.
"Your fate lies in that candle, your fate will be as follows, and listen once I will never see you again after this but if I do, I will at once let Yuhno wipe you out. Your life is in this candle once lit, you will have an opportunity to command your own life, since you seem to be the lackey for everyone else. When it is lit, for every misdeed you pull it will burn faster, until the time where you have no candle left. When the candle is burned out, as will you be, as the candle dies so shall you.  I Baekho God of KA will carry out this punishment." And with that the candle was lit.
"Also this candle will remain with the gods so you can never touch it" Baekho sneered waving his hand over the candle it disappearing.
"Now I suggest you run boy, and never let any of us see you again" Yuhno glared. Kibum got to his feet and ran as fast as he could.
Yuhno went back to Jae and smiled as he had fallen asleep.   Karam clung onto Siwon like the koala he becomes whenever he's around. Eunhyuk took Donghae's hand causing him to blush furiously, because he never shows his affection in public.
"We still have one left to deal with Jr." Ren said glaring.
"Oh but Ren we aren't going to just deal with him, he is the cause of it all, the pain, the anguish, even your problem as well as others" Jr. said.
Ren stood up straight and whipped around to see Henry standing there looking like he was going to win. Ren's inner mean side came out.
"Hey guys you might want to cover yourselves" Baekho grinned evilly.
Little Ren went right up to Henry and picked him up by his throat and dragged him in front of Jr. Jr shook his head. Ren used his knees and pinned him to the floor
"I think two very special people deserve the honor of venting on this sad sack of shit before we truly punish him. Kyuhyun, Karam please come" he asked nicely.
Karam and KY walked towards the pinned down Henry, KY took Karams hand. They both knew what was about to happen and looked back to their loved ones who all nodded. Jaejoong and Changmin hid their faces on Yuhno who turned away himself. Heechul buried his face in Hangengs chest. Hangeng kept his eyes focused on Karam and KY.
Aron, Ren, Jr. Baekho and Minhyun turned around they would not witness this, but would allow it. It wasn't breaking the rules to them because they were seeking justice for what had been done. They were cleansing the earth.
KY and Karam both took out good size knives they looked ceremonial. They were given to them by Jr. Henry dared not to move.
"Lie on your back you pig" Karam demanded. Henry resisted, causing KY to hold the knife to his throat.
He finally lay on his back and Karam took a deep breath. He looked over to KY and they both dropped the knives. Jr. turned around and looked at them. Now both were beginning to cry.
"HA I KNEW U SLUTS COULDN'T GO THROUGH WITH IT.  YOU LIKED IT TOO MUCH DIDN'T YOU MY BIG HARD COCK IN YOUR TIGHT LITTLE ASS. BET YOU DIDN'T EVEN WANT TO FUCK THAT PUKE OVER THERE AFTER ME DID YOU"
BOOM!
Karam and KY fell backwards onto each other, they looked confused and doumbfounded.
"What just happened. " KY said.
Yuhno opened his eyes afraid of what he might see. He was beyond scared when he saw his beautiful lovers' eyes burning a bright almost white blue color; he had a look of sheer terror on his face.
"Baby, what is it are you ok? What happened?" Yuhno shook him a little to see if he was indeed ok.
"Wow Jr. did you see that?" Minhyun smiled and Jr nodded.
"His fate was decided and delivered, just not in the way we thought or by whom" Jr smiled.
"Jaejoong, it is ok what has happened will be, you will not be punished or looked down upon, please calm yourself" Jr smiled warmly to him.
"WHAT IN THE SAM HELL WAS THAT?!" Heechul yelled but covered his mouth.
"Aish guys we aren't only gods you know we are your friends you can act normal around us" Aron chuckled at Heechul.
"What we just witnessed is what we call Infusion Power. It seems one of Jae and Yuhno's children fused with Karam and Ky and when the power was sent back to Jaejoong his combo power of his and Yuhno's was the weapon of choice for the child. Indeed the child had vanquished Henry, my princes your worries may now cease" Jr smiled and high fived Aron.
"Wait so basically your saying all the babies here joined forces like team wise and offed the sick son of a bitch using Umma's mind fire power thingy?" Changmin asked.
"Precisely Changmin" Jr nodded.
"Umma that was the coolest thing ever are you ok?" Changmin asked.
"Deh baby boy I am just really god damned hungry" Jae covered his mouth.
"UMMA LANGUAGE" Changmin chuckled pointing at Jae.
"You sure you're ok baby?" Yuhno asked resting his head against Jae's.
"Mmmm I am fine Yunnie, I just want a lot of food, fresh clothes, and a little bit of..l" he whispered in Yuhno's ear.
"Oppa"
Yuhno blushed vibrantly and Jae giggled.
"Yah, guys we can hear your thoughts don't kill us with XXX thoughts deh?" Ren laughed.  Jae bushed and hid his face.
"Before we go there are a few more things to be settled and dealt with" Jr smiled.
WOW GUISE THIS WAS A HARD LITTLE FIGHT TO DO, ONLY BECAUSE THIS IS JUST A FIGHT THE BATTLE HASNT EVEN BEGUN!!! FOR THOSE OF YOU ASKING ABOUT SUNGMIN AND REN ITS COMING JUST WATCH AND READ :)   I KNOW ZHOU MI HAD A VERY UNUSUAL PUNISHMENT ORGINALLY I WAS GOING TO HAVE HIM KILLED BUT I WANTED HIM TO SUFFER, I TRIED DONT KILL AUTHOR-SAN PLEASEEEEEE. I AM GLAD YOU GUYS SEEM TO LIKE MY GODS CHOICE. AND YES THEY ARE MORE POWERFUL THAN THE BOYS. THEY ARE AFTER ALL 1429 YEARS OLD AND THE BOSSES OF ALL THE ELEMENTS THEY ARE THE VERY ONES THAT STRIPPED THE POWERS OF THE ORIGINALS AND SAVED KY. THEY ARE VERY PERKY BUT SERIOUS. (AND DAMN I LOVE JR). ORIGINALLY I WAS GOING TO USE H.O.T FOR THE GODS BUT COMPARED TO MY BOYS THEY ARENT PRETTY ENOUGH *HIDES FROM BRICKS*
I WANT TO THANK A FEW PEOPLE WHO ARE MAKING THIS STORY SO FUN TO WRITE.
kuranyuuki  MY FAVORITE SUBBY AND FRIEND CAREFUL DRIVING AND READING AND WORKING AND READING
K-PopDream  YOUR COMMENTS ALWAYS MAKE ME SMILE AND YOU BEEN WITH ME SINCE THE START
jennalee86 WIFEY I JUST LOVE YOU
sacmynlibra NOT ONLY ONE OF MY TOP SUBS BUT ONE OF MY TOP AUTHORS TOO <3
alexjjije YOU ALWAYS LEAVE LOVE FOR EVERY CHAPTER KAMSAMNIDA
JewElfNita YOUR COMMENTS MAKE ME GIGGLE YOUR ADORABLE
yunjae-r  KAMSAMNIDA 
MidnightMusic96 KAMSAMNIDA (AND NO MORE CRYING ON MY CLIFFHANGERS IT WILL MAKE ME CRY)
Alice-tvxq KAMSAMNIDA
dilyakyu KAMSAMNIDA
OK I AM BACK TO TYPING WILL HAVE ANOTHER UPDATE HERE SOON I HAD TO STOP WRITING TO POST KEEP MY BEAUTIFUL SUBBIES HAPPY!
KAMSAMNIDA
~*~*~*~*~*~K~*~*~*~*~**~
^ Back to Top