Nagoya and MindFreak
by KariLovesJenna
Tags changkyu dbsk hanchul smut superjunior yoosu yunjae | Report Content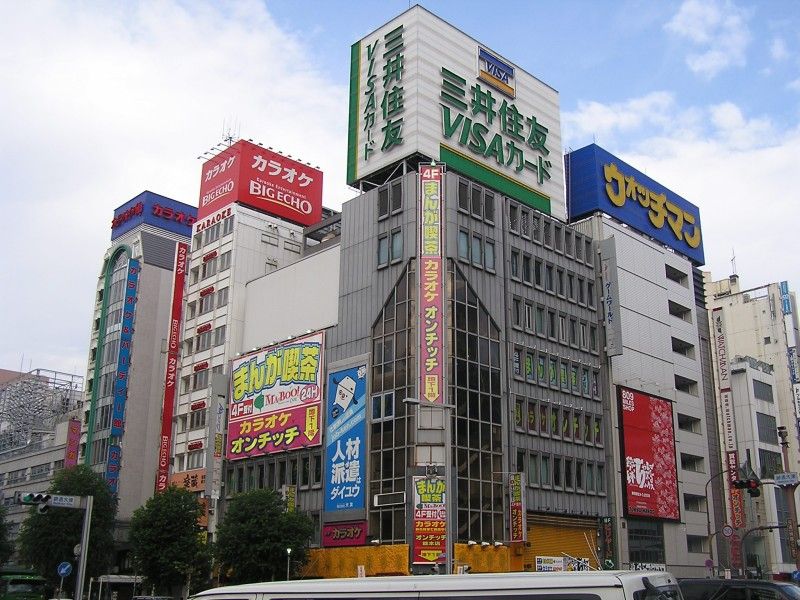 They arrived in Nagoya, securely. They made their way to the hotel Heechul had called before they left.  Heechul commanded they had an entire floor to themselves, and being they were idols it worked out. The hotel accommodated them and gave them the very top floor. They all congregated into Yunjae's room, which Yuhno was convinced it was a routine of everyone.
Hangeng, Siwon, Yesung, Leetuk, and Donghae all created a new barricade spell on the entire to floor. They would be forewarned to anyone, that was a threat to any of them. After a vote they decided to keep Changkyu in the innocuous room, which was a room that had entry to the rooms on each side of it. Yunjae took one, and Hanchul took the other.        
Yesung and Kangin stayed with Siwon.  He was still calm thanks to Jae, but it could only last so long. Jae made tea for everyone, his own special blend. Yuhno affectionately called it the Joongie Blend. It was relaxing yet refreshing.
"So what's the plan?" Yoochun asked.
"well we have to be super careful, even though Karam isn't mortal he isn't quite immortal either" Hangeng said.
"What does that mean?" Junsu asked.
"He is what the gods call ParaMortal. Basically, he can die, it just takes a fuck ton more to kill him." Heechul added.
"So then we should approach this as if he were a regular mortal deh?" Changmin asked.
"That is our best path, we want him safe and unharmed" Eunhyuk said.
"We need to locate where they are keeping or going to keep him, I want to check by our old home I have a sneaking suspicion it is there." Hangeng said.
"E..Excuse, me can I say something?" Ky asked timidly.
"Of course Ky your part of this family, always say what you need" Hangeng said.
"I..didn't you say that he might be….you know" Ky asked, cautious to not let Siwon hear them. He was currently sitting with Changmin now who was comforting him, as probably Changmin only could being in his shoes already.
"Deh, it seems logical, but I truly do not know" Hangeng replied.
"B..But isn't there a spell, from the book to allow a Sky prince to find all the family members " Ky asked.
"HOLY FUCK, KY you remembered something I forgot!   Yesung go get the book" Hangeng said wide eyed.
"What does that mean Hannie?" Yuhno asked.
"It means we might be able to contact Karam through um….and find out where they are" Hangeng said trying not to use the word but Yuhno knew.
"And you need me correct?" Jae asked.
"Deh , are you rested enough for it, it's quite a strong spell?" Hangeng asked.
"I will be fine, we need to find and bring Karam home and end this once and for all" Jae said sternly.
Yesung came back with the book and handed it Hangeng who flipped through it rapidly looking for the spell. He stopped when he came upon it.
"Got it, okay we need a winters circle drawn for the seeker to contact the object or person lost" Hangeng said.
"I got it Hannie, Yuhno grab my bag by your chair please?" Heechul asked and Yuhno handed it to him.
"Guys help me move this furniture, I need all this area clear" Heechul said.
Changmin looked at Hangeng who nodded to remove Siwon from the room. Changmin looked at KY who walked over to him.
"What's wrong Minnie?" Ky asked.
"I want you to stay with Umma and Appa no matter what , I need to take Siwon to another room while this thing goes on deh?" Changmin said.
"Deh, I understand Minnie,  be safe and keep him safe arraso?" Ky said turning to walk to Jae and Yuhno. Changmin grabbed his wrist gently and pulled him into his arms.
"I love you so much baby, and I won't be far deh?" Min said in Ky's ear.
"I love you too Min, please stay safe" Ky said gently pulling out of the hug only for Min to capture his lips gently. He then traced them with his thumb.
Ky waited for him to walk out the door and hurried over to Yuhno's side. Yuhno smiled and put a protective hand on his shoulder.
"I know Umma can do this, he's far stronger than I ever was" Ky said quietly to Yuhno.
"Deh, very strong, but it still makes me worry, what do you remember about this spell?" Yuhno asked.
"It's pretty strong, what happens is, Umma will call to the gods with his Jaebook and they will basically run powers through him and show him where Karam is. He will lift off the ground, very Hollywood horror movie like, but mostly he will just be very tired when it's over, so maybe I should get a resting spot prepared for him." Ky said sweetly.
"Good idea, but not alone, Hey Kangin can you go with Ky to mine and Jae's room to get a few things?" Yuhno asked and Kangin agreed.
"C'mon kiddo let's go Uncle Kang is here" He giggled ruffling his hair.
"Yah, Don't mess up his hair Kangin" Heechul barked.
"kekeke, busted" Ky mumbled.
"Yah I heard that kid" Kangin chuckled.
"Baby can I speak to you before you get ready to do this?" Yuhno asked Jae.
"Of course Yunnie" Jae said taking his hand as they walked into the bathroom.
"What is it Yunnie, are you worried, nevermind I already know the answer"
"I am worried I won't  hide that, but I am also very proud, and honored"
"for what Yunnie?"
"proud and honored you picked me, of all the hyungs who made goo goo eyes for you! And I am proud of how well you care for all of us and the twins and handle our princely duties, your truly an amazing person baby"
Yuhno pulled a misty eyed Jae into his arms and snuggled him tightly. He leaned his head back and took Jae's lips by storm.  The kiss was a thankful loving kiss and Jae smiled as the kiss broke. Yuhno leaned down and caressed Jae's baby bump.
"Listen you two, I need a big favor, I need you to keep Umma safe during this, you keep safe too arraso. Appa has faith in you all three of you"
"And we have faith in Appa deh my little ones?" Jae said placing his hand ontop of Yuhnos as they caressed it together.
"Ready my love?" Jae said, and it caused Yuhno's knees to get weak, he was so used to Yunnie, and the other name  when he heard that it made him melt.
"As I will ever be" Yuhno smiled opening the door.
"Hey baby?" Yuhno said softly in Jae's ear.
"I love you too Yunnie" Jae smiled and giggled.
"Aish, so cute" Yuhno smiled and sat down on the counter near the goings on.
Jae stood in between his legs. Yuhno wasn't letting him go until absolutely nessecary.
In the center of the room Heechul used what looked like a rock to draw a circle with insignias around it. Yesung and Ry put candles all around it behind Heechul. Hangeng said some weird words and Heehcul would draw another symbol.
Ky and Kangin came back with pillows and a blanket and set them up on a nearby couch. Ky immediately walked over to Jae and Yuhno. Jae pulled the boy close and KY smiled. SO now it was Yuhno sitting on a counter with Jae in between his legs standing and Ky in front of Jae. It was a rather cute sight.
"We are ready Jae, please come here" Hangeng said smiling genuinely.
"Baby good luck and I love you, I will be right here" Yuhno said kissing his cheek.
Jae smiled and Yuhno put a hand on Ky's shoulder.
"Appa, it will be ok Umma is super fierce,and my siblings are just as strong,  no worries deh?" Ky said trying to reassure the tense Yuhno. Yuhno couldn't help but smile at the sweetness.
Hannie led Jae to the center of the circle and helped him sit down. He kneeled in front of him. Jae looked at him puzzled.
"What you think I am letting you do this alone? I'd rather not be deep friend thanks" Hangeng smiled.
"Okay when Chullie says we will go into our minds I am offering my power to you to strengthen you to lessen the babies work, when we are there you will know what to do. Now take my hands" Hangeng smiled.
Jae and Hannie closed their eyes. Jae was scared but determined. They appeared in a blank space. Jae spotted Hannie right away. For some reason in his mind Hannie was easy to spot, possibly because he appeared as a bodybuilder of sorts. Jae giggled.
"Okay Jae here we go let's see what we can find deh?"
"Deh, wait over there what is that pathway"
"jesus your fast"
"lets go down it and see what happens"
The two headed down the black path and came to a old door. Jae nodded and they opened it slowly. Inside they see what they don't expect. They are inside a vision of Karams and well it was the night he became Siwons. They shut the door quickly and laughed.
"Well we must be close and that was more than I ever wanted to see lets not go near that tree ever!"
"Ewww Hannie like we don't do things half as bad if not worse"
"Very true"
"Hannie look another door"
They opened it slowly and they finally found what they needed. There inside they were seeing things Karam was seeing.
"I KNEW IT"
"what Hannie?"
"they are at the old home"
"How do you know"
"See that scorch mark there?"
"Yes"
"that is where Heechul threw a candle at Kibum and it hit the wood"
"Aish"
"wait listen"
"They are….OMG HANNIE HE IS PREGNANT"
"Shit, Siwon is going to rage, this is not going to go well, he damn near destroyed his car when we went for KY, and now with it being Karam"
"We can help him control it, or I can to the best of my ability"
"H…Hannie"
"Mmm?"
"Who is that little girl?"
Down the pathway was a small fragile looking little girl with big brown eyes and long beautiful hair. She was wearing a cute little pink jumper and pretty shoes. She looked to be about 9 years old or so.
"What where OH SHIT"
"LANGUAGE"
"Minhae, Hello little girl what is your name?"
"My Name is Sayoko, are you here to help my Umma?"
"OMO Hannie, could it be?"
"Sweety who is your Umma?"
"My Umma is Karam and My Appa is Siwon"
"HolyShinki"
"Hannie language"
"Uncle Hannie?"
"I guess so little one, yes we are here to help your Umma"
"Please don't let the bad men hurt my Umma, please Uncle Hannie, and I remember you too you are Halamoni  Joongie"
"HA I get uncle and you get old lady"
"Uncle Hannie, be careful because Papa Yunnie might kick your bottom for talking to Halamoni like that"
"Yah, I love this kid."
"Please hurry and help Umma, and Halamoni?"
"Yes sweetheart"
"Tell Appa it will be ok, I will be born"
They watched as the little girl faded off into a mist and the two just stood there dumbfounded and misty eyed. Hannie didn't cry much but he felt this to his very soul.
Meanwhile outside everyone watched the two intently. Yuhno gripped the counter so tight KY swore it had dents in it. Heechul stayed close to Hannie and kept his eyes on them.   Yoosu stood by and waited incase something went wrong.
They all jumped when the two of them started to levitate, Yuhno jumped right off the counter hitting the ground with a thud.
"Yuhno, it's ok relax, it just means they have connected to something, but I am not sure what" Heechul said.
"Chullie ummm… Why are they crying?" Junsu asked very concerned seeing tears flow from there closed eyes.
"I don't know Suie, but they are ok, we will know when they come back" Heechul said looking at them intently.
The two lowered back down and opened there eyes slowly Jae's eyes were glowing bright as ever and Hannie just looked shocked.
"Okay that was fucking insane" Hangeng said.
"AISH HANNIE MOUTH" half of the room yelled.
"Minhae jeeez sorry" He said giggling.
"You ok Jae?" he asked.
"Deh, I feel fine" Jae stood up but stumbled Heechul caught him and Yuhno came rushing to him picking him up putting him on the bed setup KY created.
"Mmmm Kamsamnida Yunnie."
"We need to tell Siwon now, Someone go get him and Min please?" Jae said and Hangeng agreed.
Kangin and Leetuk fetched the wandering pair and they returned. Siwon looked a bit better and Changmin smiled the minute he saw his lover.
"Siwon brother I need you to sit." Hangeng said
Changmin, Yuhno, Kangin, and Eunhyuk moved closer for fear of Siwons reaction. You see he was the most feared physically of the entire brood, all except Heechul, but Heechul tended to Jae and Ky. What a great Aunty.
"What, please don't tell me my sweet Karam is gone!" Siwon said sniffling
"because if he is just end me now" Siwon said causing the others to gasp.
"Siwon my brother, your Karam is not gone, we performed the Inner Casting Spell, to find him. And well we found more than we bargained for" Hangeng said smiling.
"tell me, is he hurt, is he injured, please Hannie I need to know" Siwon said.
Jae was very tired but still found enough strength to send a layer of calm over the room which Hangeng smiled and mouthed thank you to him for.
"Siwon, this is not the way I wanted you to find this out, but Karam is with child" Hangeng said.
"What?" Siwon said his eyes widening.
"When we went to find him during the spell we had a visitor. I don't want to tell you the name or gender, but we met your child. And your child told us to tell you that you need to relax yourself and that he/she will be born." Hangeng smiled putting his hands on both Siwons shoulders.
"I am going to be a father, was my child as beautiful as it's mother" Siwon asked smiling.
"Very much so Siwon, and very mannered and sweet" Jae said from the couch.
"So we also know where they are hiding out. The old Home" Hangeng said and Siwon shuddered.
"That wretched place is a horrible memory, we need to hurry and save my Karam" Siwon said.
"We will but for right now we need to rest and prepare, with  knowing what we know and Karam's life being in the balance we have no room for error" Hangeng said and Siwon agreed.
Yuhno and the others backed away as Siwon stood up. He walked over to a couch near Jae and laid down. Jae smiled over to him and Siwon mouthed thank you to him.
Yuhno went over to Jae and helped him up, heading to their bedroom, everyone else doing the same. They had a lot to plan and prepare for but for now they needed rest. 
THE CIRCLE HEECHUL DREW
HEY GUISE WELL LIKE I SAID EXPECT CRAZY THINGS AND THIS BY FAR WAS ONE OF THE MORE DETAILED THINGS I HAD TO WRITE SO FAR. THIS ONE CHAPTER WILL ACTUALLY BE SPLIT INTO A FEW BECAUSE I CAN HEHEHE I LOVE YOU ALL SO MUCH YOUR LIkE THE BEST SUBS EVER EVER EVER. COMMENT AWAY IT MAKES ME WRITE BETTER AND FEEL BETTER ABOUT WHAT I PUT OUT FOR YOU!!!!
THE MAIN PICTURE ON THIS CHAPTER WAS FROM MY VISIT TO NAGOYA BACK A FEW YEARS I LIKED IT THERE ALOT!!!! I MISS BENG IN JAPAN AND KOREA!!!!
KAMSAMNIDA
~*~*~*~*~K*~*~*~*~*~
^ Back to Top