AGAIN?
by KariLovesJenna
Tags changkyu dbsk hanchul smut superjunior yoosu yunjae | Report Content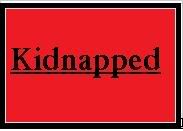 Everyone was having a blast on the beach. Yoosu, SiRam, Yewook, Eunhae, and Kangteuk  got heavy into a match of tag. It was actually funny to see them all running around like chickens with their heads cut off. Yunjae manned the food area. Hanchul played referee for the tag game since it gave Chullie a chance to be bossy. ChangKyu lazily on the beach, KY nestled snuggly in between Min's legs and Min holding him tight. They watched the game laughing occasionally, especially when someone wiped out. Which majority of the time it was Yesung or Yoochun. They took care in Junsu being pregnant. But you couldn't stop him from playing like soccer it was in his blood to be active.
Jae and Yuhno made American style barbeque. You know like Hamburgers Hot dogs etc. When they finished they called over everyone to eat. Jae still had  an inky feeling but he let it slide. Yuhno knew he did and tried his damndest to get him focused on something else
"Hey Baby, I know your going to eat more than that right?" Yuhno  asked looking at his plate.
"I don't want to get too fat Yunnie" Jae blushed.
"Oh hell no mister, you need to feed the twins, that's not even enough for one of em here give me your plate my love" He took Jae's plate and filled it with Jae's favorites. He handed it back to him
"Gracious Yunnie, do you want me to be as big as the earth?" Jae giggled not even realizing he was already eating it quite proficiently.
"Yep and it will still never match your beauty baby" Yuhno said.
"Nice save hyung" Yesung chuckled.
"No save just truth" Yuhno smiled eating his own food.
After eating everyone headed inside to get things for sitting out at night, such as blankets and torches, and smores ingrediants. Siwon and Yuhno and Yoochun went and gathered wood for a bonfire.
Jae and Ky and Changmin were in the closet getting towels when they heard a scream.
Changmin instinctively put KY in Jae's grasp and Ran towards the screams.  He looked down the hall and realized they came from Siwon and Karams room.
He opened the door and no one was there. He checked everywhere calling Karam. He noticed a glowing gem on the bed and scrunched his nose.
"Umma, KY something is wrong, we need to go find the others.NOW" He said holding the gem in his hand.
They ran out to the others and Yuhno saw them looking scared and grabbed the others running towards them.
"Yun…..some…took……wrong…Karam….Sungmin…..aish" Jae said trying to catch his breath.
"Wait what's going on Min?" he looked at Min who was gripping Ky tightly and Ky was visibly scared.
"Appa we were in the house getting stuff and we heard Karam scream so I ran to see and he was gone, all that I found was this" He handed him the gem and Yuhno turned handing it to Hangeng who looked Horrified.
"This can't be we destroyed it, I made sure of it how did they find it. This means they know we are here and have a way to get on the island past the barrier" Hangeng said.
"What, wait ok speaky Korean please I don 't understand" Yuhno said.
"This gem is very special, it is very powerful, it's basically a power eraser, not powers like yours, but spell powers. So the barrier is void, and the protection spell on Karam and Ky is void. They must have Karam" Hangeng said just as Siwon rolled up with wood.
A loud thud was heard as Siwon heard Karams name and saw the gem. He fell to his knees.
"Siwon!!!"  Leetuk gasped running to his side.
"Shit, why did they take him if Ky is the one they have to sacrifice?" Changmin said.
"That's why I am unsure, you see the ritual can be performed another way but we never saw it working out on that aspect which is why we never said anything." Hangeng said.
"What is the other way?" Jae asked.
"It's impossible Karam isn't mortal" Heechul said.
"No he isn't but someone is" Hangeng said rubbing his chin.
"You don't think?" Heechul gasped.
"guys quit with the guardian brains speak to us too" Changmin scolded.
"The other way is to sacrifice a mortal child born of pure heart to a guardian" Hangeng lowered his head saying it very quietly and then doing the shhhh motion.
"WE NEED TO GO GET HIM NOW GOD DAMMIT!!" Siwon screamed enraged.
"Siwon calm my brother relax, Jae could you" Hangeng Said and Jae nodded.
Siwons expression softened after a minute and he sat down, bursting into tears.
"Motherfuckers, in 400+ years Siwon has never shed a tear, and now it's about to get medevil on their asses" Eunhyuk said.
"Where is Sungmin?" Jae asked worried.
"I am right here Jae" Sungmin said sitting on a rock behind the group.
"And before you say it NO I had nothing to do with this. I was on the phone with someone for Changmin and I can't tell who" Sungmin said with a sad face.
"Minhae Sungmin it's just your always gone and It makes me wonder"  Jae said.
"it's hard to breathe with all the couples I am constantly surrounded by" Sungmin smiled.
"Again Minhae" Jae reiterated.
"Do not worry Jae he's been doing that for years, but we never have to worry he's always around when we need him" Heechul grinned.
"So what's the plan here people" Yuhno said sitting on the rocks.
"Siwon do you have Karams phone?" Hangeng asked.
"Deh, he didn't want to keep it around if they called after the rescue" Siwon said handing it to Hangeng.
"If we do this right we can find out where they are and get info, Changmin they still think you and Karam are deeply in love, so if you call his last dialed number it will go to them and act like the worried lover deh?" Hangeng said.
"Got it" Min said but Ky buried his face in Changmins neck.
"Baby what is it?" Changmin asked pulling his head up.
" I'm scared for Karam, you should have left me there, he'd be safe you would all be safe" He cried.
"NO!,  He will be safe, and don't think like that ever baby, promise me! Promise Mini Minnie please don't say such things" He said pulling KY closely.
Jae hid his tears on Yuhno's shoulder. Heechul became a mess and Hangeng had to walk him away for a minute to breathe.
Changmin took the phone and hit last dialed and waited for it to ring.
~*~*~*~*~*~*CALL~**~*~*~**~
Anneyongahesayo, who is this?
Changmin I presume?
Deh , who are you and why do you talk with my fiance'
Ahh Changmin your so niave, Karam doesn't love you.
Wae, He does so love me we make love everynight and every day
Funny thing is Changmin I tapped that ass before you were even a drop on your appa's dick
WHO IS THIS
Your worst nightmare
You're a cross dressing clown?
No time for Jokes Changmin I am going to go stick my dick in that right tight little ass of your precious Karam and make him scream my name over and over.
WHAT IS YOUR NAME ASSHOLE
HENRY!
~*~**~*~*END CALL~*~*~*~*~
"good give me the phone Minnie hurry" Hangeg said taking the phone and opening it typing in a few things.
"GOT YA you old school idiot" He laughed
"What do you mean what's going on?" Yuhno said.
"You see Karam told me one night about this cool App where you can find someone your talking to. And I just found them, well I don't think Karam is there yet, but I know where there going to take him" He said grinning.
"Where?"
"Nagoya, right near our original homestead" Hangeng said.
"I remember the place" Ky said cringing.
"We all do Ky it's not somewhere we want to spend a vacation either" Heechul said frowning.
Jae closed his eyes and looked for Hangeng and Yuhno.
"Yunnie listen to me"
"Right here baby why are we Jaebooking?"
"Jaebooking?"
"Deh, Jaejoongs facebook"
"Your so cute Yunnie"
"Hannie where are you?"
"Right here what is it?"
"Why did you shush us when you told us the other sacrifice"
"Well two reasons, One I could be wrong, and two it means Karam could be with child as well"
"mother of god's the sperm around here is lethal!"
"Yah, baby easy the twins will hear Umma saying that"
"Sorry Yunnie"
"so lets head to Nagoya"
"I agree"
"me too"
"two problems well not problems but issues"
"wae?"
"Siwon and Kyuhyun, they are critical to keep safe, KY needs protection and Siwon needs to be protecting his own rage from imploding"
"We will figure it out, deh"
Everyone packed up and headed to the house packing only nessecities and heading to the airstrip. Hangeng called the pilot to fly them to Nagoya.
"Yunnie?" Jae said on the plane ride
"Deh?"
"I love you"
"I love you too baby"
THE GEMSTONE THAT BLOCKS SPELLS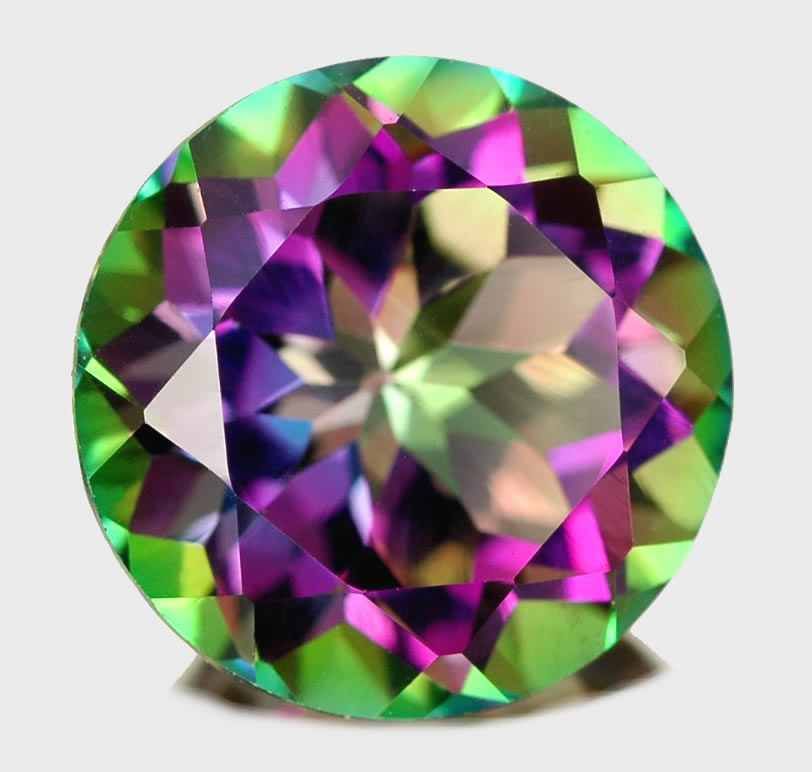 HEY GUISE GOOD MORNING HERES TODAYS FIRST UPDATE ENJOY ENJOY ENJOY I HATE TO SAY IT BUT THE STORY IS JUST GETTING STARTED NOT EVEN AT THE HALFWAY POINT YET .  LIKE I SAID I HAVE THE BEST SUBS EVER THANK YOU FOR SUPPORTING ME AND MY CRAZY BRAIN!
I LOVE YOU ALL
KAMSAMNIDA
~*~*~**~~*~K~*~*~*~*~*
^ Back to Top