Training Part 1
by KariLovesJenna
Tags changkyu dbsk hanchul smut superjunior yoosu yunjae | Report Content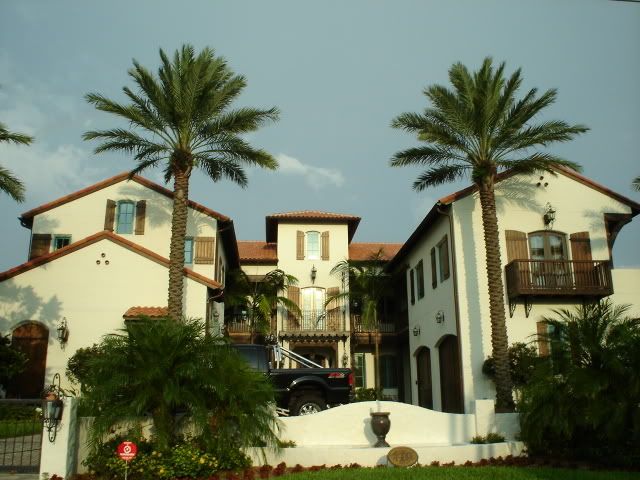 They all decided it was time to move. Super Junior leaves in 2 days, so they had to wait until then. Karam figured out a way to avoid being trapped. He used the excuse that he was going on a trip with Changmin and couldn't back out or it would blow their cover. Henry believed him and agreed.
Siwon and Karam were never better; any of them will tell you it's a very real love the two share. Yet they still haven't consummated the confession. Some of them speculate that with it being Siwons first time with a man, it would take time. But Jae knew better he knew it was Karams worries that he wasn't good enough for Siwon.
The group decided for the next two days they would go away and train for what could be the biggest and deadliest battle they had ever seen. Granted the guardians and princes couldn't be killed. But Karam, KY and the brothers all could be.   
Everyone packed and headed to a small island the guardians kept hidden from the world.  When they arrived they were shocked to see the mansion they would stay in. Each 2 people had a room of their own.  Yuhno, Yoochun, Siwon, and Hangeng were all very worried. They decided to take a walk and vent a little. While the others stayed behind to cook breakfast.
"I am worried for Jae, and Karam and Heechul and Junsu" Yuhno said.
"Why are you worried about them?" Hangeng said.
"Jae is carrying my kids as well as Junsu carrying Chuns kid. Karam is mortal and can die, KY as well. And Heechul just seems very off lately" He said.
"Well I might as well tell you guys, we joined the baby club, we are 15 weeks pregnant" Hangeng said smiling.
"Holyshinki for real?" Yoochun said.
"Yep but shhhh he doesn't want anyone to know yet" Hangeng smiled as everyone patted him.
"We will train soon after breakfast I want to start with Jae and Su" Siwon said.
"Aish why them first?" Yoochun said.
"You will soon see Chun" Hangeng grinned.
What they didn't tell them was, that Hangeng figured out what the wall was and was pleasantly surprised. It only cemented his theory when Yuhno didn't get injured punching things.
They headed back to the mansion and greeted everyone.
"Yunnie this place is so beautiful, a small quiet paradise." Jae cooed.
"Deh, Paradise lost!" Yuhno smiled taking a strawberry and feeding Jae.
"BabyMin slow down before you get a tummy ache" Jae yelled at Changmin who was wolfing down sausages like nobodys business.
"Minhae Umma I am just ready to move and…" He smiled stuffing more in his mouth.
Jae giggled and Yuhno rolled his eyes. After breakfast everyone changed into something more befitting to their activities. Jae had on a tight shirt which showed his blossoming tummy. Yuhno blushed at the sheer cuteness of it.
They all went outside and began to train.
"Now Jaejoong come stand here" Siwon said.
"I am going to try something, it may scare you, but let it, trust your instinct, and Yuhno dear god don't burn my ass please" Siwon laughed.
Siwon leaned down and pulled a knife from his boot. He walked over to Jaejoong slowly menacing. Karam covered his eyes sitting on the grass nearby. Yuhno clenched his fists, Hangeng and Heechul stood next to him to make sure he didn't flip out and barbeque Siwon.
Siwon walked past Jaejoong and turns on his heel putting the knife on Jae's throat. When suddenly Siwon is thrown through the air landing on his back laughing. Letting everyone know he is ok.
"What in the hell was that who did that?"  Yuhno asked.
"That Yuhno was one of your amazing children, he or she is what we beings refer to as a Shield.  But it gets better, See not only does the baby protect Jae and deflect the enemy with force, but…." Siwon walked over to Yuhno with the same knife and lunges at him.
He again is sent flying through the air, this time wincing as he lands hard on his butt. Karam squeaks, but Siwon sends him a wink.
"Like I was saying the baby protects and deflects for not only you Jaejoong but for Yuhno as well. Now I need everyone to come and stand apart from each other, we need to see if the baby will only protect the parents" Siwon said.
He charged after all the guardians but got nothing, he had two people left to try and hurt. One he didn't want to and one he was honestly afraid to. First he went after Changmin and he was again thrown through the air. When he got up he nodded. He glanced over to Karam who was playing with a flower. He sneakily snuck up to him and for some reason he was thrown from him.
"Siwon the pattern isn't normal, the baby is protecting who it wants.  It seems to protect, Jae, Yuhno, Changmin Karam Junsu Yoochun and Heechul. I don't get it" Hangeng smiled.
"We never will according the books the shield chooses it's people on its own" Siwon smiled rubbing his ass.
Jae rubbed his little belly and smile.
"My little babies are so strong already, Kamsamnida for protecting your family, but you can protect them all can't you?" Jae cooed.
"Siwon try the people the baby didn't protect again, please" Hangeng smiled and took the knife he figured Siwon was hurting after that.
Sure enough everyone was being protected.  Hangeng and Siwon chuckled.
"That's my good babies, Umma loves you" Jae cooed to his tummy.
Karam ran in the mansion and came out with an ice pack setting it on the backside of Siwon who was sitting next to him.
"Ahhh Kamsamnida my ladybug, you're so cute" He said kissing Karams cheek, Karam fighting the blush.
"Now onto the next exercise, Jae you can sit if you need to doll" Heechul said walking over.
"For this one I need Yuhno" Heechul said flagging him over.
Yesung and Eunhyuk come out carrying concrete blocks at least 1 foot thick.  Yuhno looked at them puzzled.
"Ok Yuhno you're going to demolish these barehanded Deh?" Heechul said.
Yuhno nodded and walked over to the blocks and immediately began crushing them into fine dust with his bare hands. When he did the last one Heechul walked over and grabbed the hands looking at them he smirked and nodded to Siwon and Eunhyuk.
Heechul handed Yuhno a knife and smiled.
"I need you to cut your hand for me, it doesn't have to be deep or anything just a small cut. I would do it but I am not getting tossed like a cookie arraso" Heechul smiled.
Yuhno nodded and Jae turned his head. Yuhno winced as the cold steel blade cut through his palm.  Jae cringed seeing his beloved Yunnie injured, but he sat still.
Heechul took his hand and held it out so everyone could see it. Almost as soon as Heechul let go his hand was sizzling and the wound was basically healing on its own.
"What the fuck is that?" Changmin said.
"That my friends is the other baby, protecting it's Appa. It seems not only is one baby a shield one baby is a healer. So Yuhno and Jae will never feel the pain you or I do" Heechul smirked.
Jae looked at Yuhno who walked over to him and kneeled in front of him petting his tummy softly.
"Appa is very proud of you two you are such smart and amazing babies, Umma is very proud too but I bet you feel that. We both love you two very much, you can rest now" Yuhno said to his unborn children. Jae smiled.
Kangin and Leetuk came up and wiggled for Junsu to come to them. Yuhno nodded to Yoochun who seemed to be antsy. Yuhno knew the feeling.
"You our lovely prince are a special breed, that precious little bundle has great potential. How about we see what it knows" Leetuk said.
"D..Don't hurt my baby please" Junsu whined.
"We won't Su please be relaxed"
"I am going to take these simple foam balls and begin throwing them at you, If I am hurting you please let me know I will keep my aim away from the baby arraso" Kangin said and Junsu nodded.
He began to throw the balls at Junsu.   The balls seemed to keep hitting him to no avail. Then a few balls later in midflight towards Junsu a ball stopped where it was in midair and dropped to the ground. Kangin looked up to see Junsu was now completely surrounded by a wall of water. He threw more balls and they just fell from his hand.
"Brilliant just as we hoped. Now Junsu I need you to close your eyes and let your powers do the rest" Leetuk smiled.
Everyone watched in awe as vines from the ground started to come up wrapping themselves around the wall of water, a vine reached to Yoochun and pulled him.
"Yah, what is this it's got me" Yoochun hissed.
"Chun let it take you trust us" Kangin said and Yoochun nodded hesitantly.  The vine acted as a hand and carried him to Junsu therefore protecting them both.
"Amazing simply amazing, so young yet so keen to its senses already" Leetuk said giggling.
"Okay Junsu rest now for the child" Leetuk said.
Slowly the vines and water wall dissipated and Yoochun hugged his lover tightly.
"Yah Chunnie your squishing Flipper easy" Junsu blushed and they sat down.
"So the prophecy is true, then that means Changmins child……." Siwon said, walking over to everyone, Karam clinging to his shirt. Everyone looked at Changmin who was holding a small snapshot of his unborn baby. They could see he was distracted. Jae's heart hurt.
"My Child is what?" Changmin snapped his head up at what he heard.
HEY GUISE YEP STILL WRITING IT"S GETTING NUTS NOW!!!! HOPE YOU ENJOY AND DONT FORGET CLUES AND MORE COMING!!!!!
(ON A SIDE NOTE NONE OF THE GUARDIANS ARE BAD HEECHUL IS THE ONLY ONE WHO HAS CAPABILITY TO GO BAD BUT WONT HE LOVES THE PRINCES AND HANGENG TOO MUCH TO DO SO!!!)
KAMSAMNIDA
~*~*~*~*~*~*~K~*~*~*~*~*~*~*
^ Back to Top