Lost and Found Broken
by KariLovesJenna
Tags changkyu dbsk hanchul smut superjunior yoosu yunjae | Report Content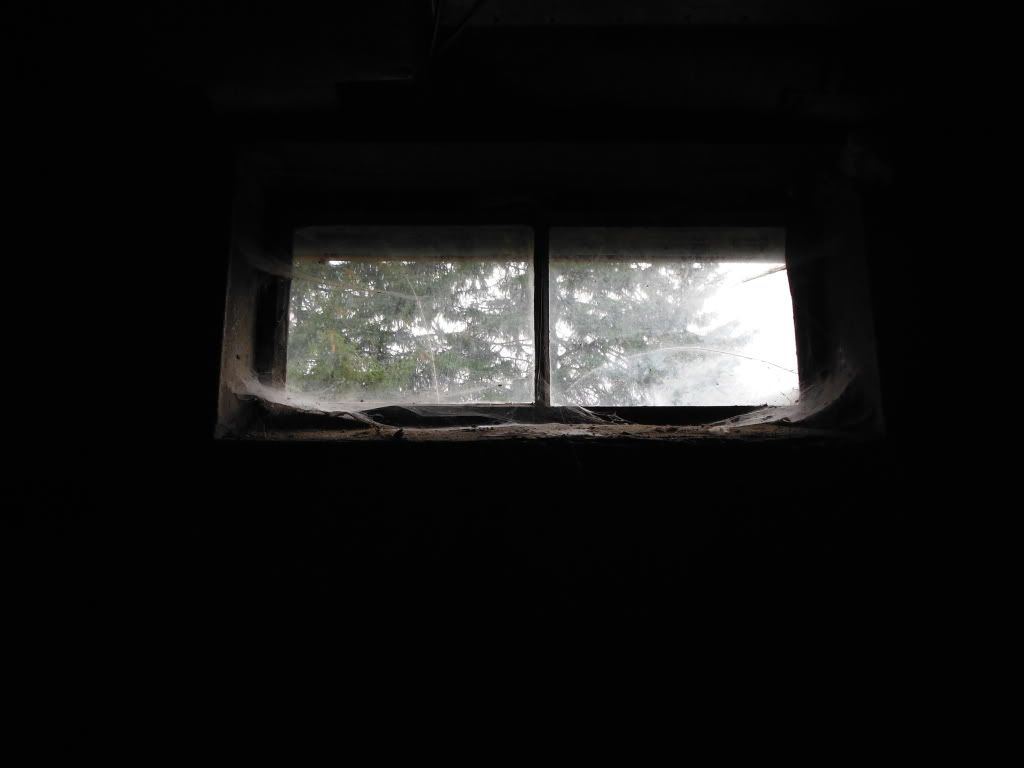 Meanwhile in a room on the 2nd floor. Room 202 to be exact. Changmin and Kyuhyun were still sleeping. Changmin embracing the other softly. Kyu's face resting upon Changmin's clothed chest.
Kyu awoke to his cell phone glowing on the nightstand. He carefully moved from Changmins grasp and went into the bathroom keeping quiet. He kept the door open.
~*~~*CALL~*~*~
(Shingdong brown/Kyu red)
Yah Kyuhyun you need to get your lazy ass to practice!
Wae? It's our time off. 
It's been moved up. And it's at our old space!
Since when?
Since last night, but you were to busy being a video game freak to know.
HYUNG PLEASE STOP CALLINGME A FREAK!!
Like I said you got one hour to be there or you're going to be in some deep shit!
Arraso. I will be there.
~*~*~*END CALL~*~*~
Kyu was hurt. He wasn't told about practice.And Shindong was being a bastard to him like always!
He walked back into the bedroom and put his shoes and jacket on.    He didn't want his hyungs mad at him. He crawled onto the bed carefully so he wouldn't wake Changmin. He placed a soft gentle kiss on his cheek.
"Sleep well Minnie." He whispered quietly
Changmin barely stirred. He instead grabbed the pillow and held it like it was Kyu. A smile crept over Kyu's face. He got off the bed and took a piece of paper and a pen out of the bedside drawer.
************************
Minnie,
I had to go to practice. I didn't want to wake you. Nor did I want to leave your arms. I have something I want to talk to you about tonight if that's ok? Text me when you wake up. I will be waiting. And I ordered you breakfast. They will deliver at 11am.
Love
Ky
p.s.  Thank You
**********************
He flipped open his cell phone and took a picture of the sleeping man. And smiled. He dialed a number and ordered a big breakfast fit for Changmin, and gave them instructions to deliver at promptly 11am. He quietly crept out the door. He sighed as the door shut.
Kyu got into his car a 2012 ford fusion colored blue. He turned it on and the radio came on. He put his sunglasses on and drove to the old studio. Before going in he flipped open his phone to do two things. One to change Minnies contact name. And secondly to stare at the photo he just took of him sleeping.
"I may have confessed that I love you. But I want you to show me how much you love me. And make me yours."
He said to the photo. He soon put his phone away and grabbed his rehearsal bag and bottle of water. And headed in.
When he got in it was dark. He was early? No he was on time. Where is everyone? Suddenly without warning he felt a sharp pain on his head and fell to his knees everything getting blurry. He heard a voice saying
"TiskTisk Tisk, you should have known better Kyuhyun. You will  not take him from me you hear me." A distinct voice said before Kyuhyun passed out.
He was dragged into a room and locked into it. The person snickering as he walked away after locking the door.
Back at the hotel.. Changmins eyes fluttered open. He looked where Kyu was in his arms and he wasn't there. His heart felt slow. He popped out of bed, and checked the other rooms. Nothing.
Was it a dream? He spots a piece of paper on the bedside table and sighs. He reads it and smiles brightly, holding it to his chest. He looks at the clock and giggles.
"10 minutes till food." He squeaked
He fell down on the bed where Kyu had layed, and inhaled the remaining scent of the boy.
"mmm Ky"
He mumbled into the pillow remembering the kiss they shared. His first Kiss. He didn't count the kiss with Henry, it was more of a drunken assault. And the one Jaejoong snatched when he was sleeping, he considered it a motherly kiss.
He reached down and grabbed his phone and sent a text to Kyu. After 10 minutes he received no answer. He figured he must be busy practicing. And Sends one more.
KNOCK KNOCK
Changmin grabs his wallet and opens the door. The delivery was a huge cart of food. All his favorites. He smiled, and went to pay.
"Aniyo Sir it's been fully payed for." The delivery guy states
Changmin hands him a tip and smiles. He couldn't help the sudden burst of feeling cared for. He liked it it made him feel so happy.
He sat down and ate the food, occasionally looking at the TV. Some random show on. 2 hours have passed and no reply from Kyu. He decides to call him. The phone goes directly to voicemail.
ODD. OH IT MUST BE DEAD.
He dials up, Heechul who is Kyu's closest friend. Even though he would never admit it.
~*~*~CALL~*~*~*
(Heechul blue/Changmin green)
Yah Food Monster What is it?
Heechul Hyung I am sorry to bother you at practice but…
Practice? We are off for the same time you guys are. What do you mean practice?
Well Kyu said he was called to practice this morning that It was early and he is not answering my calls or texts.
Well That's not like him he is like superman on crack when it comes to your calls.
Did he say who called him?
Aniyo he left a note. I found it when I woke up.
Hmmm hold please.
Yah Changmin get dressed and meet me outside in 15 minutes?
What's wrong Heechul  hyung?
Hopefully nothing!
Arraso I will be waiting.
~*~*~END CALL~*~*~
Changmin began to get worried. He threw on a clean shirt and pants. Grabbed his jacket and sunglasses. Wallet and phone. And left for the lobby.
"I am done with the extra room Kamsamnida" he said to the clerk
"Mr Shim? I have a note here for you." The clerk handed him a envelope.
He looked at it curiously.
"Kamsamnida" he said going to the secret exit in the building, where the fans wouldn't find him.
He stuffed the letter in his jacket.
Probably Just another fan letter wanting to marry me or tickets.
He rolled his eyes and waited for Heechul. Which wasn't long when a red BMW pulled up and screeched it's brakes.
Changmin hopped in the car and buckled in.
"Yah Heechul hyung this is a parking lot not a raceway." He said jokingly
Heechul laughed and pumped the gas. Driving to somewhere Changmin didn't know
"Where are we going Heechul?" Changmin asked even more worried.
"Something tells me he's not where he should be" a new voice chimed in from the back.
Changmin jumped clutching his chest.
"Holy SHIT BALLS DONGHAE. You scared the living shit out of me. I need new pants now." Changmin said as he began to laugh.
"Sorry bout that." Donghae said chuckling.
The three arrived at an old dance studio. SM groups used to use it before SM built a state of the art complex last year. Changmin spotted Kyuhuns car.
"He's here there is his car." He said to the two.
Heechul looked at Donghae they both had a very feared look on their faces.
The three jumped out of the car and headed to the studio. They opened the door and it was empty inside.
"Kyuhyun are you here?" Heechul called.
"Yo KYU WHERE YOU AT?' Donghae shouted
Changmin began to open all the doors in the room looking for the man he loved. His stomach in knots. Something wasn't right.
"Maybe he left his car here and went somewhere else." Heechul suggested
"Your probably right. But his phone isn't working, and I have this very bad feeling." Changmin said
They decided to drive around more and look. He could be at a video game store. Shinee's Dorm. There were many possibilities. And Changmin wasn't giving up. He needed to know he was ok.
Back in the basement of the studio 4 men held Kyu down. Blindfolded and gagged. They had to keep him quiet while the others upstairs were being nosy.
"I say we have some fun with this fresh piece of meat." One man said
"Yah lets have fun with him a lot." Another voice chimed in
Kyu could make no noise. His cries were muffled by something covering his lips. He couldn't see the men but the voices rang so familiar in his head. He suddenly felt the tape ripped off his mouth.
"AISHHHHH." He screamed.
Only to be met with a punch in the stomach.
"Yah shut up you bitch." A voice said angrily.
"If you make one fucking sound, you will never make it out of this room." A demanding voice yelled
"Fuck that he aint leaving here ever." A VERY familiar voice said.
"Now let me have at this bitch."
Kyu tensed up waiting for another blow to damage his body. But he felt something much different. He felt a wet blob on his neck. Like it was being licked. He shuddered.
"Please don't do this IM BEGGING YOU.!" He screamed
Another blow to the stomach.
"I said shut the fuck up" the voice said in his ear loudly.
He had to think of how to get out of this. He knew he was going to be beaten. And by the feel of this mans disgusting tounge on his neck raped as well. He teared up because he wanted his first time to be with the man he loved.
FOCUS KYU YOU HAVE TO GET OUT OF THIS.
He remembered his phone was in his pocket. If he could get to it he could hit speed dial 1 and it would ring Minnie.
"Please free my hands so I can please you too." He said shaking to the man on is body."
He got queasy saying it but he had to.
"Oh so the little bitch want's to play. Alright but no sneaky business." The voice said and relased his hands.
He got up and pushed the man on his back straddling him. He winced at what he had to do.
"Ohhh yeah I like this. You are a dirty whore aren't you." The man said
Kyu leaned down took a deep breath and kissed the mans neck back. His hand reaching to his back pocket and pressing  the 1 key. He knew it by heart. The man was growing impatient and threw him back down on his side giving kyu enough time to slip the phone out and tuck it near the matress he was on.
RING RING RING
Changmins phone was ringing and he was relieved to see it was Kyu
~*~*~CALL~*~*~*
(Changmin Blue/Kyu Purple/Bad Guy Red)
Omo Kyu where are you we are worried.
PLEASE DON'T HURT ME PLEASE
Kyu what is going on?
PLEASE STOP PLEASE
SHUT UP YOU FUCKING WHORE  I AM GOING TO MAKE THAT SHIM CHANGMIN NEVER WANT YOU AGAIN.
KYUHYUN WHAT IS HAPPENING(heechul)
Please don't do this I came to the studio like you asked. Why do you want to hurt me what have I ever done to you?
YOU TOOK HIM FROM ME AND FOR THAT YOU WILL PAY.
***DIALTONE*****
KYU KYU
~*~*~END CALL~*~*~*
"Yah what is going on Changmin" Heechul stopped the car and Changmin was in a pure state of terror.
He grabbed his shoulders and shook him
"WAS THAT KYUHYUN?"
"ANSWER ME SHIM CHANGMIN"
Changmin snapped out of it and tears rolled down his cheeks.
"Go back to the studio something is wrong. I heard him crying and begging to not be hurt. And I swore I heard Henry telling him he was going to pay."
Heechul looked at Donghae like he knew what was going on. And  Heechul sped off back to the studio.
Three of them jumped out of the car when they arrived and ran to the studio. Checking every single door.  Heechul notices a hatch in the floor.
"Yah here this is the basement entrance." He shouted to the other two.
They lowered down to the basement. It was pitch black. They pulled out their cellphones as flashlights and began to look around. Stickig close together not knowing what was happening  or going to happen.
There in a corner on a mattress bloody and huddled in a corner was Kyu. He was blindfolded and his arms and legs where duck taped together. Changmin ran to him without a second thought. Followed by the others.
"Ky, Ky, it's Minnie can you hear me? We are getting you out of here."
Changmin carefully took off the blindfold and cut the duct tape off his limbs.
"Mi..Minnie…You came." Kyu said sobbing hysterically
"Of course I came for you. I love You Kyu." He said checking over the broken boy.
WELL WELL WELL IF IT ISN'T SHIM CHANGMIN, LEE DONGHAE, AND  KIM HEECHUL.  The Three Dorkateers.
The four looked over to the right and see a man walking towards them the voice eerily familiar.
Changmin shields Kyu and Heechul and Donghae flank him.
The man steps out of the shadows and has a dirty glare on his face. He is not a man he is a boy.
The 4 gasp in unison saying.
HENRY.
DUN DUN DUN CLIFFHANGER!!!!! Sorry guys but you love me and you know I will make up for it. I loaded this one with clues time to seek them out. I had a cruddy day and when I went to do this chapter it didn't come out the way I wanted it to. soI redid it 4 times. AHHHH BRAIN HURT!!! But I willbe posting updates like always frequently more on somedays. And I have decided to poll you guys on things coming in the story.Help your author-sshi decide arraso?
I WANT TO THANK ALL 57 SUBBIES I LOVE EACH AND EVERYONE OF YOU FOR TAKING INTeRTeST IN MY STORY IT MEANS ALOT TO ME
KAMSAMNIDA
~*~*~*~K~*~*~**~
^ Back to Top