I always feel like someone is watching me!
by KariLovesJenna
Tags changkyu dbsk hanchul smut superjunior yoosu yunjae | Report Content


After some planning and organizing the gods got the plan together for the coverup. The princes didn't need to know the real reason they were being whisked away to Japan.
"Yunnie, don't forget to pack extra boxers kekeke" Jae giggled folding clothes and neatly putting  them into their suitcases.
" Why do I need…….AH!!!   Naughty Jaejoong!!!" Yuhno blushed and pulled out a large pile of boxers.
"I need to call Suie, and Ky and Karam and Chullie, to remind them to bring their hospital bags just in case better safe than sorry" Jae smiled pulling 2 diaper bags from his closet.
"Baby your not due for another 3 months are you sure you need to bring them and Karam isn't due for like 6 or 7 months?" Yuhno asked opening a drawer by their bed.
"Hey our kids are magical for all we know they could be born now so yeah I am sure" Jae smiled and rubbed his belly.
"I think in most senses they will be quite normal my love, I wouldn't worry that beautiful sexy head of yours" Yuhno said walking over and caressing Jae's belly as well.
"Right babies tell Umma it will be okay and you wont come too early" Yuhno said kissing his belly.
Almost as if right on cue the twins kicked Jae's belly and he winced. Yuhno furrowed his brows. As the babies got bigger it got more painful for Jae, and Yuhno felt helpless. He often wondered why the babies didn't keep that pain away from their Umma, but he figured it was a lot since they do so much already.
Jae giggled after the twins settled down and went back to packing their suitcases.    Yuhno opted to go order dinner.
"Baby, do you want extra kimichi?" Yuhno hollered from the other room apparently on the phone with the take out place.
"YES AND PICKLES!!!" Jae giggled rubbing his tummy as he packed.
"Okay food will be here in about 45 minutes then we can relax and then tomorrow we fly to Japan, the reservations are for that new hotel and we each get our own floor, the gods went all out for this ceremony thingy" Yuhno chuckled.
"I am still unsure of the way they gave us the tickets and the whole secrecy behind it, it worries me Yunnie" Jae said sitting down on the suitcase trying to zip it.
Yuhno giggled and stood up pulling him off the case and pushing it zipping it with ease causing Jae to kiss his cheek.
"Kamsamnida Yunnie" Jae smiled as Yuhno brought the last case downstairs to the car.
Jae went downstairs with a package in his hand, somehow a gift of Karams got mixed in with thiers and he was going to run it over to their home.
"Yunnie, I will be right back I am going to drop this gift off to Siwon and Karam it got jumbled with our gifts. I will hurry." Jae said cutely.
"Okay my love be careful stay close to our houses deh, and keep your phone in your hand! And Keep Jaebook On deh?" Yunnie said smiling and kissing his forehead.
"Yes Umma!!!" Jae chuckled and headed over to Karam and Siwons.
Jae walked close to the houses, phone in hand. He was enjoying the warmer than usual night and the fresh air.  He crossed over early since SiRams house was on the other side. He looked around and giggled hearing the adult noises coming from Hanchuls house.
"Aish those two, so loud poor Hannie" Jae giggled to himself.
Jae turned around the corner  as the compound the houses were in is J shaped. He felt something. You know that feeling you get when your being followed or watched? Imagine it with supernatural powers. And he realized the twins were very mobile tonight moving a lot. He slid his finger to the 1 key and held it there. He called for Yuhno on Jaebook.
"Yunnie baby?"
"Yes my love"
"I think I am being followed"
"WHAT??"
"Im coming now"
"I can see someone over in the trees by the beachpath"
"Baby keep talking to me"
"Yunnie, I am ok just hurry"
"It's just one person I see it might be just one of the compound guards"
"Not taking that chance"
"YUNNNNNNNIE!!!"
"JAEJOONG!!!"
"JAE"
"BABY"
"ANSWER ME"
"OMO YUNNIE  HURRY"
"WAE DIDN'T YOU ANSWER ME"
Just as Jae was about to answer Yuhno ran up. Jae rushed to his arms and sobbed. The person near him was in fact a compound security guy who came to make sure Jae was ok, when he saw him walking by and Jaesun and Jiyool didn't like it one bit so they handled it and knocked him unconscious.
"It's ok baby I am here Shhhhhh" Yuhno  cooed into his ear.
"I feel so stupid now, the poor guy was doing his job and I made the babies fear him" Jae sobbed.
"Baby it's ok really it is, come lets go to Siwons together I will call Hangeng to handle this" Yuhno smiled walking him to the house.
"Umm Yunnie, you might want to call someone else" Jae blushed.
"Why?" Yuhno asked perplexed.
"Umm kekeke He's sort of well yeah he's getting some ass rather loudly I might add" Jae giggled and Yuhno shook his head.
"And I thought we were like bunnies I am surprised they can walk" Yuhno laughed.
Yuhno kept his grip tight on Jae. They arrived at SiRam Manor and knocked.
"Uncle Yun, Auntie Jae come in come in" Karam said wearing the cutest pink bunny slippers ever. Jae chuckled.
"We had one of your gifts mixed in with ours sweety so we decided to drop it off, oh did you pack your baby hospital bag?" Jae asked motherly.
"Deh, Aunty and Umma lectured me about how anything could happen ev en tho I am barely showing!" Karam pouted like a child.
"Yuhno Jae great to see you how is everything?" Siwon asked. Yuhno looked at Jae who nodded and Yuhno walked into the room Siwon was in.
"Um we have a man down situation Jae and the babies accidentally KO'd  a security patroller" Yuhno laughed.
"Oh my, well call Yoochun and we will head out and clean it up deh? Jae can stay here with Karam" Siwon said as he put shoes on.
"Ladybug, I will be right back deh, lock up after us and put the alarm on."Siwon said kissing Karam softly.
"Arraso Wonnie, be safe and I love you" Karam said hugging him tight.
"I love you ladybug and my little dragonfly too" Siwon smiled.
"Jae we will be back stay here arraso?" Yuhno said kissing his forehead gently. He kneeled down to his belly.
"Appa is very proud of you guys now rest, Umma is ok and Appa is ok and we love you" Yuhno said kissing his belly two times.
The two headed out and Karam locked the door and punched in an alarm code. He took a seat next to Jae and giggled.
"Aunty, Uncle Yun is a big teddy bear, it's so sweet. Just like my Wonnie" Karam said.
"Awe Karam yep he is, I love that man, he's not only the father of my children, and the love of my life but he's my best friend and the one person who get's me!" Jae blushed.
"Aunty, what is that?" Karam said looking at a window pointing a sudden terror on his face.
"Omo, those are….are….eyes!" Jae said pulling Karam closer and closing his eyes.
"I am going to call Yuhno Jaebook style again please don't be another security guy" Jae said.
"Aunty since when do security guys have red eyes" Karam screamed.
"Aunty come with me hurry" Karam said bouncing off the couch and helping Jae to a set of doors that looked like they were made of metal
Once inside a light flicked on and Karam and Jae stood in a room of books and weapons and what looked like a laboratory/army room.
"We are safer in here, Wonnie put a protection spell on it when we got home. It's kind of like a panic room supersized." Karam smiled.
"Go ahead Jaebook Uncle Yun" Karam said helping him sit in a red velvet chair.
Jae closed his eyes again and held his breath.
"Yunnie?"
"Yes sweetheart? You ok?"
" Not really"
"What's wrong miss me?"
"Come back to Siwons and head to the right side of the house by the tower thing the window by the living room someone is watching us, and they aren't human"
"WHAT THE FUCK?"
"We are out front baby stay calm "
"Why is this happening"
"Shhh baby your ok, we are WAIT WE SEE THEM"
"YUNNIE!!"
"We are chasing them, it's me and Chun and Siwon and Min"
"Wheres KY AND SUIE?"
"Together at Mins"
"Yunnie I am scared so is Karam"
"Siwon said go in the ready room"
"Already are"
"Ok we couldn't catch them we are coming to the door stay in there we will get you out"
"Hurry I am scared of closed spaces"
"I know  baby"
Jae opened his eyes and Karam hugged him. They heard the door clicking and stood back Jae had this instinct to grab the sword by him.
"It's just Us, it's ok you two" Siwon said putting his hands up.
Yuhno saw the fear on Jae and the huge ass sword in his hand and walked over to him with no fear removing it from his hands and taking him into his arms.
The group headed out to YeWooks house they knew Sungmin would be with Ren and something was going on!!
"Oh hey guys Sungmin and Ren are in the Kitchen come on in! " Yesung smiled.
"OK REN We got a problem" Yuhno said and Ren dropped his fork.
"What's going on?" Ren asked worried.
"Fast running, red eyed, stalking  peeping toms to be exact!" Min said pissy.
"Wait what?" Ren said.
Yuhno explained the occurances and the stalking and Ren shuddered. He dissolved to go get his brothers. Within Minutes they arrived and looked concerned.
"Have you every heard of Lilith?" Jr. asked
"You mean the baby stealing demon?" Min asked.
"Well that's what Hollywood makes you think but she is actually a power absorber of children" Minhyun said.
"Wait so she's trying to take our babies powers?" Jae said.
"Yep, she is pretty easy to defeat though but immortal" Aron said.
"Ky and Junsu are heading over with Hangeng and Heechul and Kangin and Tuekie" Min said pacing.
"Min relax, you honestly think we are letting a bad guy win again?" Jr. said.
"She wants Jaesun, Jiyool, MiCha, Sayoko, Jaehyun, and Junichi's powers, think of her as a cockroach a mere nusisance" Minhyun said.
"Well this cockroach best back the fuck off our babies" Jae said Yuhno giggled.
"You leave for the ceremony tomorrow so we will handle her nonsense" Jr. laughed.
Yuhno Yoochun Changmin Hangeng and Siwon, keep close to their wives as they all headed home. Jr. gave them all stones to keep them off of the witches radar. Once everyone was home safe and alarmed. Yuhno pulled Jaejoong to their bedroom and they both got ready for bed. Jae opted to sleep in Yuhno's favorite t shirt. Which made Yuhno smile. They climbed into their bed and Yuhno pulled him close His hands on his belly as if to protect all 3 of them.
It seemed they all took that protective hold as they slept. To them the people and babies in their arms were their world and nothing be it supernatural or otherwise would harm them in their arms.
"Lilith, he must have conjured her to weaken them to get in and harm them" Jr. said sitting on his desk chair.
"So lets just put her back so they can have the vacation they deserve?" Minhyun smiled kissing Jr's neck..
"Omo MinMee, what has gotten into you, your very affectionate tonight" Jr smiled into his kisses.
"I don't know I was with Chullie and Karam today and I just I don't know but Jr.??" Minhyun asked still kissing on his neck.
"Yes love nugget?" Jr replied.
"Let's go to our bedroom!!" Min purred in his ear.
Jr. jumped up and rushed them to their bedroom Minhyun giggling the whole way. Jr figured it out right when the name Heechul came up.
THANK YOU HEECHUL!!!!
JAES SUITCASE (ACTUALLY MINE IN RL)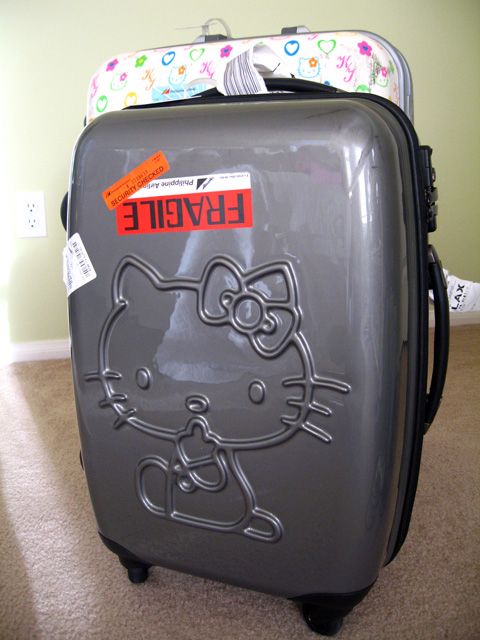 YUHNO"S SUITCASE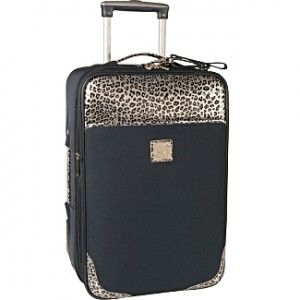 JAE BELLY SIZE 6 months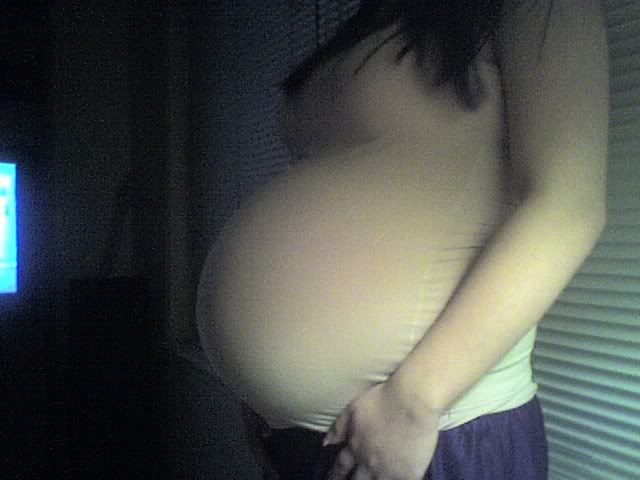 CHULLIE/SU/KY BELLY SIZE 5-6 months varying in weeks
KARAM BELLY SIZE 3 months
^ Back to Top