IT BEGINS
by KariLovesJenna
Tags changkyu dbsk hanchul smut superjunior yoosu yunjae | Report Content


 Yuhno woke the next morning alone. He dove up and threw on his sweats and a hoodie and went downstairs. His heart returned to his chest when he could smell the amazing smell from the kitchen. He peeked around the corner and saw Hanchul, Yoosu, Changkyu and SiRam sitting at the table and Jae in the kitchen with a cute pink apron on. He walked up behind him and wrapped his arms around Jae.  Jae smiled and turned his head to kiss his sleepy lover.
"Good morning handsome sleep well?" Jae asked flipping the meats in the pan.
"Deh, sleeping with an angel in your arms tends to make one sleep very well" Yuhno said nipping at Jae's ear.
"mmm Yunnie, everyone can see" Jae said softly. Yuhno pressed his lips against Jae's exposed shoulder and suckled gently.
"I don't care, it's not like they haven't seen or done the same things" Yuhno said leaving a love bite on Jae's tender flesh.
"Ahhh…Yunnie…wait till later" Jae moaned quietly.
"APPA STOP RAPING UMMA MINNIE HUNGRY FOOD NOW!!!" Changmin said like a child.
"Aish that pabo son of ours" Yuhno chuckled and picked up JiJi.
"Hello baby girl, did your Umma feed you yet this morning" Yuhno asked staring in the cats face.
"Ani, I didn't get a chance to yet" Jae said
"I got it my love, so Miss JiJi what shall I serve you today? We have Tuna, Salmon, Chicken, Turkey, And Beef" Yuhno said sweetly.
"Ohhhh I shall bring your order soon madam" Yuhno said opening a can of the tuna and putting it in a pink sparkly bowl.
"Your tuna m'lady eat well" Yuhno said setting it down JiJi mewled and dug right in.
"So Yunnie, Chullie thinks by um…..giving you a "HOT" look you will get to the amulet quicker" Jae said biting his lip hard. He tasted the metal taste and licked it so Yunnie wouldn't see.
But he knew.
He walked over and took the tongs from Jae's hand and pulled him into his arms. He stroked his cheek softly. Yuhno knew Jae was nervous and scared, hell he was too. But the one thing he was positively sure of what He belonged to Jaejoong 150% , he was going to do this as fast as he can and things will be ok.
"Baby, let me see your lip" Yuhno said cupping his chin lifting it to his gaze.
Yuhno gently used his tounge to swipe away the tiny specks of blood on Jae's lip, but soon found his tounge exploring Jae's hot wet mouth. Jae's hands were fisting Yuhno's longer hair. Yuhnos hands were on Jae's hips.
"Yunniee……Yun….I  love you" Jae panted in between kisses.
"And I love you my soon to be wife" Yuhno said kissing him again.
"UMMA MINNIE GONNA DIE IF UMMA NO FEED MINNIE PWEEEEASSSE" Changmin said again in his baby voice.
Jae rolled his eyes and Yuhno chuckled they both grabbed the serving dishes and served the huge breakfast.
"KYAAAAAA UMMA YOU'RE THE BEST" Changmin smiled.
Jae kept very close to Yuhno, and Yuhno kept his hand on him or near him at all times. Anything he could do to reassure Jae was alright with him.
"Chullie, I told Yunnie your idea, and he is ok with it" Jae said looking down at his plate.
Yuhno noticed he has barely eaten. He looks at Jae and smiles meekly.
"Baby you need to eat more…..say ahhhh" Yuhno said grasping a slice of meat in his chopsticks and gently placing it in Jae's mouth.
Jae blushed and chewed the food. Yuhno carried on like this until Jae started to eat  better on his own. No one noticed the look on KY's face as he was used to hiding it so well. Well all except Min, who reached under the table and squeezed his thigh gently. KY smiled and placed his hand on Min's.
"Ok seriously guys for petes sake this isn't the last supper it's breakfast, quit with the sad faces and worries, we ha ve had worse than this and we will get through this like we do with style and smiles deh?" Heechul said standing up. Having had enough of the downtrodden mood.
"Yuhno you get up to your room and I will be up in a minute to dress and prep you, Ky you and Hangeng and Min take Jae to Yewooks house, Yesung is waiting for you, and Jae honey he may get touched, but you need to realize and remember you have Jaebook, you can always hear him and Yuhno you WILL keep talking to him regardless, or when my neice and nephew are born I will let them kick your ass personally arraso now ppalli ppalli people" Heechul spat out.
"And the Queen Diva has spoken" Min said giggling.
Min texted Yesung fast forgetting he had all the gifts stored there and Yesung assured him everything was out of sight. He took a deep breath in relief.
"You okay Minnie?" Ky asked hearing his breath.
"Deh, just you see this beautiful amazing sexy man was near me and I was left breathless" Min smiled.
"Aish your so cheesy Min" KY smiled kissing his cheek.
"And YOU LOVE ME!!" Min giggled.
"Come on Umma, lets go raise rukus at Yewookies house." Min said taking Jae's hand like a protective son.
Min knew the sooner he was away the better. As they made their way off the front steps Yuhno came running out and they stopped.
"Jae!!" Yuhno called.
Jae turned around seeing Yuhno with his hair in a ponytail and just a pair of sweats. He would tell you he wasn't turned on by seeing his Yunnie llike this, but rest assured he would be lying terribly. Yuhno jogged up to Jae and got down on his knees.
"Please, remember you're the one I love and am going to marry, no matter what, I know I sound like a broken record but I need you to be sure. And listen my handsome Jaesun and beautiful Jiyool, Appa has to do something  he is not proud of but know that I love you and your Umma more than anything in this world. And I need you to know this I love you two very much" And he stood up and lifted Jae's gaze to his.
"And you are my heart and soul….  And…….  I love you Jaejoong" Yuhno said before kissing Jae deeply. Jae felt a tear drip down his cheek.
"Shhh no crying, it will be ok arraso?" Yuhno said stroking the tear off his cheek.
"Yunnie…?" Jae said looking into his eyes.
"dangsin  eun nae mom eul naega sumswineungong giuiyeonghon i nae nampyeon i imyeo, uli sigan i kkeutnal ttaekkaji yeong wonhi naman eul salanghae juneun na ege jebal dol awayo"  Jae said with a smile on his face.
"I never had any other intentions to love anyone but you until the end of time, and quite honestly I never will"Yuhno smiled kissing his forehead his lips staying pressed to Jae's skin for a minute.
"Go Yunnie, I promise I will be ok, Min and KY and Hannie are with me, and your with me" He smiled pointing to his head.
Yuhno turned slowly and began walking back into the house. He stood in the doorframe watching them walk away, he felt a pain in his heart he never felt before and never wanted to again.
"Come on Yun, let's get you dolled up for that skeezing whore" Heechul tapped his arm.
"And don't worry he will be ok. If Anything we might have to tie him down from murdering the trifling slut" Heec hul laughed and Yuhno smirked.
Yuhno headed back upstairs with Heechul, and received his "Look" for the mission.
Jae, Hannie, Min, and Ky arrived at Yewooks place and Yesung greeted them. Sungmin came out of his room with someone holding his hand and smiling brightly. Jae gasped.
"REN!!!!" Jae smiled and rushed over to him.
"You have no idea how happy I am to see you" Jae smiled and hugged Ren.
"It's all going to be hunky dory Jae, no worries okay? Jr. and Minhyun are down in the studio setting up a few precautions, and Baehko well he's home because he was set on snapping her like a twig. We found out who this woman really is and we came to help." Ren smiled.
Jr. and Minhyun came upstairs with a bouncing Ryeowook. Yesung grinned and held Ry's hand. Ry smiled as they walked over and sat down with the rest. Jr. seemed a  bit uneasy when Yesung showed affection towards Ry. Jae noticed he had not looked at Minhyun once.  Then it dawned on him. Jr. felt something for Minhyun. Jae giggled and closed his eyes.
"Yunnie?"
"Yes my love?"
"I just figured something out about Jr."
"Jr. AHH are you thinking about him and not me?"
"Aish PABO, they are here at Yewooks house"
"Just kidding my love what did you figure out?"
"Jr. has some type of feelings on Minhyun, it's really akward, Omo maybe we should help them too"
"sounds like fun Operation Gods In Love"
"Your silly"
"And your beautiful"
"We are coming over now"
"Okay I love you Yunnie"
"I love you baby so fucking much"
"Aish mouth!!"
"On your neck, down your thighs around your"
"JUNG YUHNO"
"kekeke sorry"
Jae opened his eyes his cheeks slightly pink.  He joined back in the conversation noticing the closeness of Jr. and Minhyun  but the distance was bigger than the grand canyon. Jae looked at Min and Min leaned in. Jae whispered to Min to push down so they HAD to sit against each other, if they couldn't be closer by choice Special Agent Food Monster would push them to it.
Min scooted down and his actions worked Jr. and Minhyun were side to side. Jae smiled.  Jr. looked over at Jae and raised a brow. He knew what Jae was up to, and he decided to let the prince do as he shall, he cut of his link to Jae and wanted to let Jae, help him along with his confused heart. If Jae could find love such like the one he has with Yuhno, or the Changkyu union, he was more than willing to put his faith in Jae.
KNOCK KNOCK KNOCK
Everyone jumped. Was she early or was it Yuhno and Heechul. Jae closed his eyes.
"Yunnie"
"Yes love"
"Is that you at the door?"
"Deh, it's just us can you let us in"
"kekeke yes"
Jae opened his eyes and giggled. Everyone looked at him.
"it's just Yunnie and Chullie" Jae smiled. Yesung went to let them in.
Yuhno and Heechul came in the house and joined the rest. Heechul plopped down looking a touch tired. Yuhno grabbed the end of the couch right next to Jae and pulled him into his arms.
"Now we wait for our guest." Yesung sighed.
Almost as if on que another knock came at the door. Everyone got up knowing it was her. Jr. and Ren helped Jae and Ky down the stairs. The rest followed and left Yesung and Ryeowook and Yuhno behind. Yesung went to answer the door once again.
"Ah BoA-sshi welcome to our home, follow me Yuhno hyung is waiting your arrival" He said closing the door behind them.
She walked in and Yesung took her jacket. When she took it off he was half tempted to make her put it back on. She wasn't ugly by any means,  but her soul and personality were down right disgusting. She wore the most slutty outfit, to anyones standards. She sported what seemed to be foot long heels.  Corset top and what looked like lingerie over jeans. Yesung swallowed the bile that came up in his throat.
"AH Yuhno-ah, so great you could make it, I am sorry about the others not able to join, we will work hard deh?" BoA said strutting her self to him.
"Deh, come this way the studio is in here" Yuhno said walking to the studio. She entered and he closed the door. He took a deep breath and said to himself.
"Gods help me"
"Not a problem Yuhno"
"Jr.?"
"The one and only"
"Wow talk about service"
"Don't worry Yuhno, We are with Jae and the others right now, just do what needs to be done"
"I will, and please keep him calm"
"he's the one keeping us calm"
"That's my boo"
BoA's outfit she arrives in
YUHNOS HEECHULIFIED LOOK!!!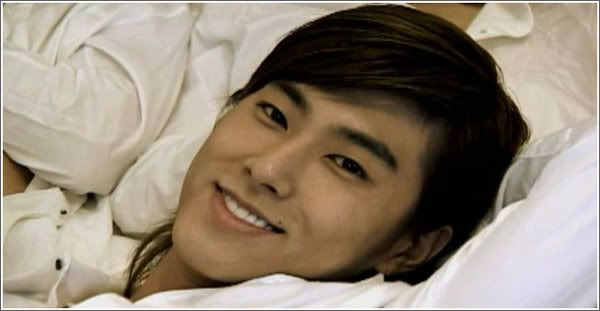 HEY GUISE OPERATION SMACK A HOE HAS BEGUN EXPECT TWISTS AND REMIND ME THAT YOU LOVE ME AND THANK YOU TO THOSE WHO VOTED IT SEEMS WHAT I WANTED TO DO HAS WON SO EXPECT MORE MORE MORE I LOVE YOU ALL AND MORE UPDATES TODAY AND TONIGHT COMING!!!
KAMSAMNIDA
ARIGATO
THANK YOU
~*~*~*~*~K~*~*~*~*~*
^ Back to Top