i still love him.. ;_______;
by ihearthoya09 and superkyumine |
Tags chokyuhyun kyuhyun minwoo romance you superjuinor | Report Content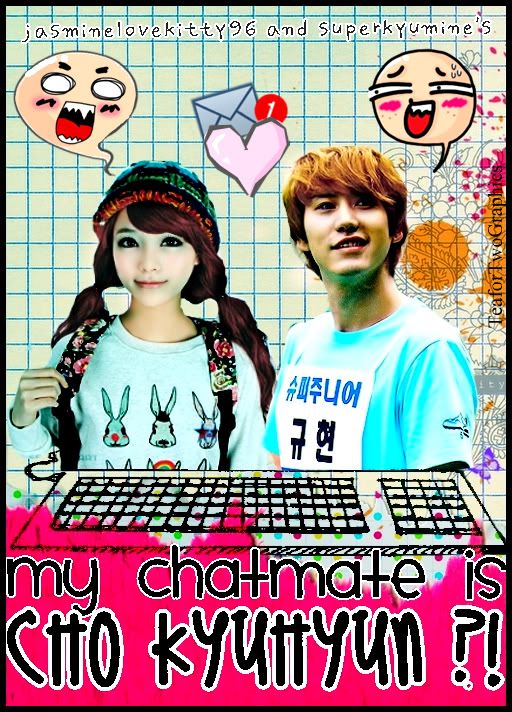 Listen to: Its Okay even If Im hurt - Seohyun *hehe its seohyun ^^*
Ae young: what?! Kyu and that seo girl is NOW TOGETHER?! And kyu went to your apartment last night?! What the hell is happening?!
I was wiping a table while Ae Young is screaming at me.. Thank god the last costumer just went out..
Hyunrin: ae young I can hear you.. No need to scream at my face..
Ae young: mian.. Aisshh I will talk to kyu!!!
Hyunrin: no need..
She saw the sadness in my eyes.. She sigh then she calm herself..
Ae young: do you still love him?
She suddenly ask.. I wasn't able to controll my tears, I cry then I nod.. Ae young went beside me then she hug me..
Ae young: shh.. You're a strong girl, Rin-ah.. It hurts right now but maybe sooner or later you will learn how to let go and move on..
Hyunrin: I want to forget about him but.. I cant.. I never love someone like how much I love him.. I try to live my life without him but I will always miss him at the end of the day.. I don't know what to do anymore..
Ae young don't know what to do so she just comfort me..
~~~~~~~~~~~~~~~
My shift finish and im now in my apartment when my phone suddenly ring..
Hyunrin: yobeoseyo?
Leeteuk: HYUNRIN! Can you go to seoul hospital right now?! Its about kyu!
I panic..
Hyun rin: what happen to kyu?!!
~~~~~~~~~~~~~~~~~~~~~~~~~~~~~~~~~~~~~~~~~~~~~~~~~~~~~~~~~~~~~~~~~~~~~~~~~
Sorry for late update..
I know its super and I mean SUPER short TT^TT
But it's a double update ^^
^ Back to Top