My 55th Shutter : Practice for Debut!
by Raynie1995
Tags beast shinee snsd superjunior exo mystical | Report Content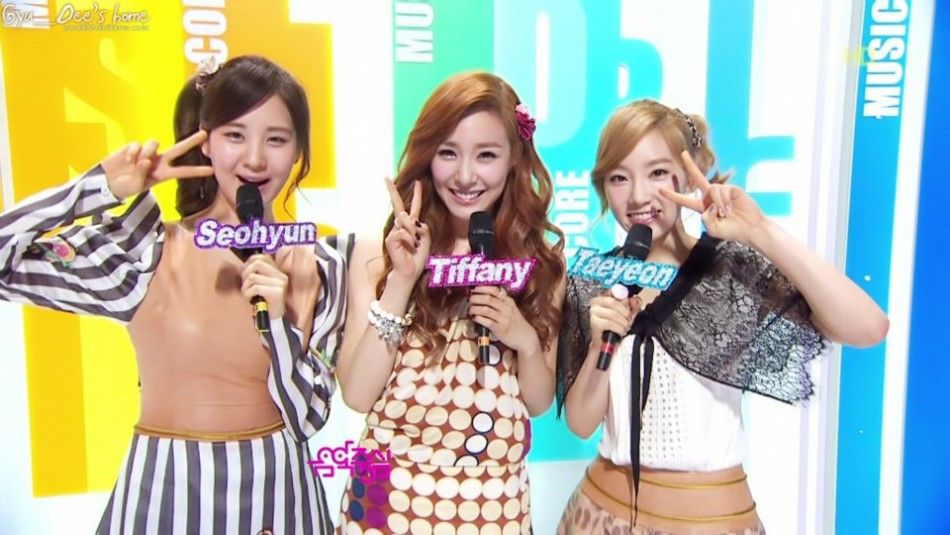 I reached the company and got ready for the practice.
It was just rounds and rounds of dance practice.
We were going on rather smoothly but just...
Hyuna stepped in, "Ah~ Practicing? Okay, carry on. No matter how much you three practice, you still wouldn't be able to outdo us." She said and left.
We were rather sick of her attitude, "Who on Earth does she think she is?" SA said.
I looked at both of them, "Let's carry on! Don't be disheartened. MyStiCal hwaiting!" I said.
And we continued hours of trainings....
It was then, Rachel unnie bought us dinner!
"Girls, come on, we shall have a break and enjoy the dinner. We shall just end off here today. You three have already been practicing four hours." She said.
I nodded, "We shall stop here." I said.
And we had a good dinner, it was really nutritious. Thanks to Rachel unnie, we are in good health.
We went back to the dormitory, took a shower and then lights out at 2200pm.
The next day was rather free, just that our pre-promotion for our album was starting.
Pre-order of the album was scheduled on the 15/06/2012, which is one week later.
We went on 'Music Core', the hosts of the show is Taeyeon, Seohyun and Tiffany unniedeul.
We greeted them before the show starts.
"Seohyun unnie, Taeyeon unnie, Tiffany unnie, annyeonghaseyo." I greeted.
We don't have that much interactions with Taeyeon and Tiffany unniedeul as compared to Seohyun.
We are aware that Tifanny unnie speaks English and hence we kind of conversed with her in English for awhile.
She then knew the reason why we could speak fluent English.
(As the CR and SA were Korean-American and MA studied in Singapore all this while.)
We talked about their latest album as well and they were concerned about our album as well.
We mentioned that the pre-order date and official debuting date was scheduled on the 15th and 24th respectively.
"On the count of 3, 3! 2! 1! Action!" The show started.
The hosts were introducing the individual guests and we also mentioned about our purpose there today.
"Annyeonghaseyo, Urineun MyStiCal imnida!" We said.
"MyStiCal is very honoured to be able to be filming for the show today. We are also pleased to say that our pre-order starts on the 15th of June, which is next Friday." I said.
Seohyun nodded, "Ne, the  hit song 'Mythology' was released one month ago and it caused a whole Greek wave in South Korea!" She said.
"Indeed, MyStiCal is made up of three talented girls who knew how to play different instruments. The songs in their debut album are all composed by the girls." Tiffany said, she was at first really amazed when she looked at our profile before the show starts.
"That's right, the abum is made up of not only powerful songs like 'Mythology' but also ballad songs and pop songs! Definitely very versatile in their composition of music." Taeyeon added on.
"We shall now have MyStiCal to perform for us, let's welcome MyStiCal!" Taeyeon announced and we went to get ready for the Live performance.
We sang 'Mythology' and I am rather proud to say that our very first official Live performance was awesome!
The high notes and all are really close to perfect!
And then, we chatted more on the album and also life as being singers.
"Life still is going on well, our classmates and our professors are really supportive and understanding. Also, our parents are supportive of us as well." I said.
"We also knew that you three made a trip home the other day isn't it? We haven't went home for quite some time." Seohyun said.
"But still we stay as sisters and took good care of each other. As a senior, I could only say that being together is fate and you three shall work together and produce quality music." Taeyeon said.
We nodded and then, the show ended soon with the sneek preview release of our 'Mythology' MV.
After the show, the unniedeul invited us over to their 'Hosts Area'.
"It's really great to have you girls with us today." Tiffany said with her sweet eye-smile.
I nodded, "Ne, it's good to be able to be on the show today." I said.
"The next filming would be sometime later isn't it?" Taeyeon asked.
Seohyun replied, "Unnie, the filming of episode 5 would be on the 14th.We are setting off to Paris on the 29th of June so there's two weeks for us to finalise everything before going off.
We would need to choose a relief-emcee for the show. It's a pity you three aren't on the list as your manager have already stated clearly that promotions are hectic for you three." Seohyun said, feeling a little disappointed.
"Gwaenchana unnie, there's still next time. As for the Paris concert, we would be morally suppoting unniedeul and oppadeul here in Korea." I said.
And then we chatted awhile more before we clear our makeup and were on our way back to the dormitory for dinner.
"Unnie, What if we don't break the record for our first debut album?" SA asked.
Rachel shook her head, "Why did you think so? We should all aim to hit the record okay? Don't be too stressed about it, let nature takes its course." Rachel said.
"There's a photo shoot planned next monday." Rachel said.
"What was it for,unnie?" I asked.
"It's for the album, dear. You three would be having your photos taken at.." Rachel paused for a moment and looked at me.
"Seo's photo studio!" Rachel unnie said.
I looked at her, smiling sweetly, "Jinjja?" I asked.
"Ne, we would be taking the photos next monday and most probably would be done by wednesday. Pre-orders of album starts on Friday, it would be just safe." Rachel said.
I nodded, CR then asked, "So when would the albums would be able to reach to the fans?" She asked.
"Latest by 20th of June which is one day before the private fan-meeting seesion." Rachel replied.
"There would be 100 special MyStiC attending the fan-meeting session isn't it? I am looking forward." SA said.
We nodded, signaling agreement.
We would be having individual lessons as well.
CR and SA would be having Japanese lessons while I would be having flute and Thai language lessons.
All these lessons were to allow us to learn some basic greetings when we go on with our world tours.
Rachel unnie showed us the schedule and we pin it up on the board.
And then, lights out soon after we finished our assignment.
Debuting is coming soon.. How would the girls be?
The fight between 4minute, Hyuna in fact, how would it be?
Main image from: http://www.kpopstarz.com/data/images/full/2012/02/25/8437-snsd-mc-taeyeon-tiffany-seohyun-mbc-music-core.jpg 
^ Back to Top