My 23rd Shutter: Shin Soo Ah
by Raynie1995
Tags beast shinee snsd superjunior exo mystical | Report Content


JH rented a bicycle from the shop nearby, "Soo Ah, ride on?" JH asked.
Soo Ah was pretty reluctant, "Oppa, to be honest.. I had phobia of riding bicycles." Soo Ah said.
"Huh?!" JH was looking so surprised, "Mianhae, so... you are afraid of riding bicycles? Why don't you tell me earlier?" JH asked.
"I wanted to.. but you went off like the wind.. so.." Soo Ah wanted to tell JH before he went to rent the bicycle but.. JH must be too excited and so he ran off before Soo Ah could tell him anything.
"Oh.. mianhae. Do you want to have a ride? I will ride, you can seat at the back." JH suggested, "Don't worry, I will guarantee your safety." He said with a smile.
Soo Ah looked at JH, "Don't ride too fast, okay?" Soo Ah asked.
JH nodded and then both of them got on the bike..
It was really good to be under the sun, it wasn't too hot because there was cool wind blowing, the beach and the people, they were having so much fun.
"Soo Ah, Why did you chose to become a Philosopher?" JH asked.
"Then why did Oppa chose to be a singer?" Soo Ah asked back.
JH was thinking and then.. "Hey, I asked first, you should reply me first before asking." JH said.
Soo Ah laughed, "Oppa, your reactions indeed was slower. Must have been lack of sleep aren't you? Well, being a Philosopher was just temporary. My mum would want me to help her out at her clinic." Soo Ah replied.
JH nodded, "I thought it would be good for you to be counselling people too." He said.
Soo Ah was silent after this, JH thought it was weird, "Soo Ah? Gwaenchana?" He asked and slowly decreasing the speed.
Soo Ah hugged JH from the back, "Oppa, why must I be the one being controlled by the adults?" She asked.
JH was a little shocked by Soo Ah's action, "Soo Ah, what happened?" He asked and he slowly stopped the bicycle.
Both of them got down the bike and JH looked at Soo Ah, "Something going on between you and your parents?" He asked.
Soo Ah hid her emotions by lowering her head, "It's okay, sorry to make oppa worry for me." She refused to say anything now.
JH gave her a hug, "If you really felt sad about it, then let it all out, I will listen to you." He said.
Soo Ah hugged him back, "Oppa~" And she started crying.. It must have been tiring for her to be struggling..
Soo Ah's parents were both busy during work, as Soo Ah slowly grows up, both her parents started pressuring her to follow their footsteps.. Either a neurologist or a psycologist..
She doesn't really like both of them but yet she was very experienced, She actually wanted to become a singer, just like Chae Rin..
JH just stood there comforting her, hoping that she would feel better after crying..
Soo Ah wiped her tears and said sorry to JH, "Mianhae.." And she ran away on her own.
JH wanted to give chase but his legs seems to have been stuck onto the ground, *JH's POV: I shall just let her cool off on her own..*
Soo Ah was on her own thinking about the problem, her habit was always like this, whenever she had a problem, she would find somewhere to think about it alone.
Just then, "Soo Ah? What are you doing alone here?" HS came by to ask.
Soo Ah looked up at him, "Oppa, you done with dancing practice?" Soo Ah asked.
HS looked at her red and puffy eyes, "You cried?" HS asked, "What happened? Who bullied you?" HS asked.
Soo Ah shook her head, "Don't worry, nothing happened, really. I was just.. oh, sand went in my eyes just now." She said.
HS looked into Soo Ah's eyes, "Is it still there? It must have hurt a lot." HS examined Soo Ah's eyes at a really close distance.
"Yah! JHS, what are you doing?!" It was.. YS??
YS pulled HS away from Soo Ah, "What are you trying to do?!" He was so angry..
"Oppa.." Soo Ah was shocked, she went to HS, "Gwaenchana? YS oppa, what are you trying to do?" She asked.
YS felt that all this was absurd, "I was the one who saved you, HS tried to kiss you isn't he?" YS asked and stared at HS.
Soo Ah thought about it a little, "Oppa! It was the problem of the degree.. Sand went in my eyes and HS oppa just wanted to help me get it out." Soo Ah explained.
(Well la, sand really went in...)
YS then realised that he was the one who misunderstood, "Choesonghamnida, hyung, choesong.."
HS looked at him, "What are you so angry about? Do you like her? If so, just say. I wouldn't care." HS said and went off angrily.
Soo Ah looked at YS, "Oppa, you aren't angry because you were jealous right? It was because we were friends right?" Soo Ah asked.
YS turned away, "Of course not. We are chingu, just chingu." And he left too.
Soo Ah is faced with... relationship problems??!!
---
Bonus Picture~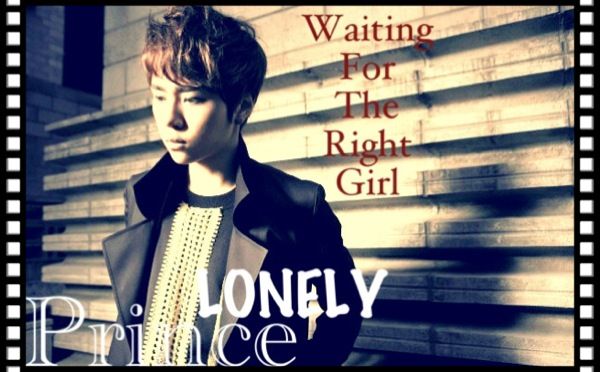 ^ Back to Top