Characters
Cheondung, Mir, Joon, Seungho, G.O., many other idols
Description
100 one-shot Cheondung fanfictions in 100 days. BoyxBoy-Don't like, Don't read.
Foreword
In most fanfictions that I've read online Mir and Joon are coupled, and G.O. and Seungho. Poor little Cheondung is always left on his own. Therefore, I've decided to take up a fanfiction challenge to write 100 one-shots involving many random couples.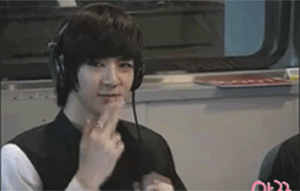 Warnings:
-May contain smut
-May contain S&M
-Will contain swearing
-May contain гɑре
-May contain unicorns
-May contain fetishes
-May contain threesomes/foursomes/umpteensomes
-May contain anything that comes into my mind while I'm writing.
If there is any idol you'd like to see Cheondung with feel free to suggest them. The stranger the pairing the more I enjoy writting them oddly enough.
Tweet