I need you
by MisSoBeast
Tags 4minute b2st hyuna hyunseung junhyung troublemaker 2hyun | Report Content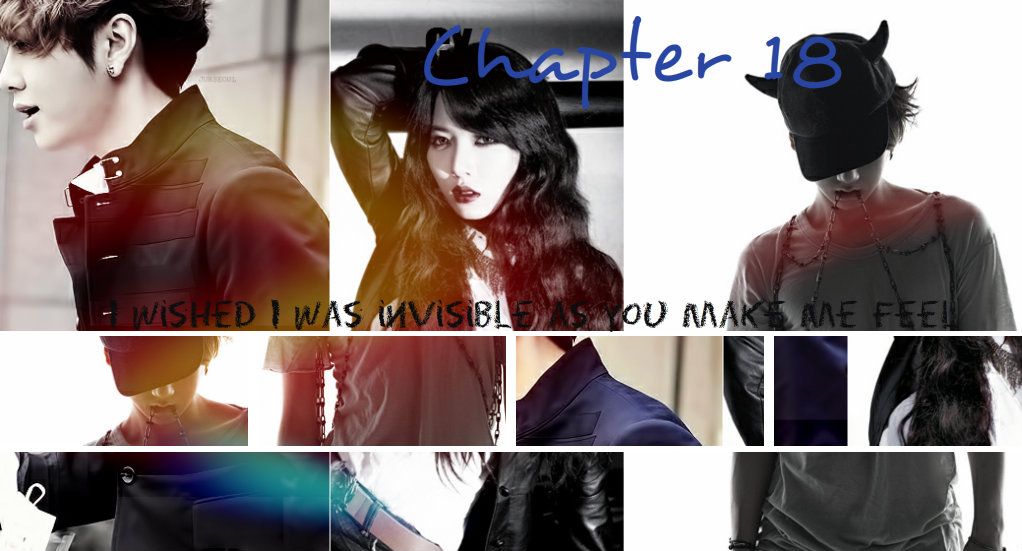 Hyuna's P.O.V
I smelled the soft scent of my perfumed sheets. They remembered somewhat Hyunseung. I jumped in the bed having a flashblack of what happened last night.
"We kissed right?" -I said as I put a dress on quickly. I touched my lips trying to remember the feeling I had last night when we locked lips. I just can't remember if I liked or not.
"I didin´t kiss anyone after Junhyung." - Whispering to my heart, hoping that the only person who could hear was me and these four walls. "Sure I know his last kiss wasn´t me... stupid me for believing him. Just forget it Hyuna."
Looked like someone heard me, my phone just rang as I run to the other corner of the room to catch it at time. Junhyung's name appeard at the screen. "Ottoke?"
~~~~~~~~~~~~~~~~~~~~~~~~~~~~~~~~~~~~~~~~~~~~~~~~~~~~
"Hyunseung tomorrow is the MAMA's. Are you nervous?" -Said Hyuna as she took a bite in her cereals.
"No. Why should I?"-Hyunseung said stooding up leaving her alone.
Hyuna sighed as she looked at the clock. Today was the photoshoot and her and Hyunseung were akward with each other since yesterday.
"Wae Hyunseung is like that with me?" -She said pouting trying to continue her breakfast but she couldn´t.
She began to chase him.
"Hyunseung Oppa why you're acting like this with me?" -She said getting in front of the mirrow upseting him.
"Acting like what?"
"Like this." -She said pointing to his expression. "Is it cause of our kiss?" -She said looking at his eyes while he couldn´t keep her gaze, looking away.
"If is because of that I'm not mad ok? We can just forget it... I want us to be normal again." -She said in verge of tears, sniffing and trying to grab his hands.
He pushed her away and looked at her for several seconds before walking away.
"What I did wrong?" -She said crying sitting on the floor, hugging her skinny legs.
~~~~~~~~~~~~~~~~~~~~~~~~~~~~~~~~~~~~~~~~~~
All day passed as they didin´t talk. The photoshoot was akward as Hyuna was trying to get comfortable with him while he was still rejecting.
"Oppa when you will talk with me?" -Said Hyuna grabbing her bag preparing to go to her dorm.
"I'm talking with you now Hyuna-sshi."
She came closer to him. "Hyuna-sshi? Since when we talk formally? What the hell is in your mind. I thought we ..."
"We what...." -Hyunseung interrupted.
"Oppa... I..." -She tried to continue but her tears came slowly in her eyes.
"Don't call me Oppa please. Call me Hyunseung."
"But I thought that we..."
"We what? That we were friends?" -He said smirking. "You're so dumb Hyuna. You always knew that we can´t get along. I'm sick of seeing your crying and with your stupid problems. I'm sick."
"But... my problems aren´t stupid." -She said crying observing him packing his things. "YOU. You are stupid. How could I believe you really cared about me.... You're just like every guy I met." -She said running away crying like there's no tomorrow.
~~~~~~~~~~~~~~~~~~~~~~~~~~~~~~~~~~~~~~~~~~
Hyunseung Flashback (POV)
I walked to Hyuna's bedroom hoping to talk with her and say what I truly wanted to say it the other night... I peeked throught the door as I saw her in the phone.
"You want to meet me? But we are over remember that."
Is she talking with her ex? I thought of her sentence as she whispered some more words that I couldn´t hear right.
"I will be sincere. I haven´t forget you."
My heart broke as she said that. I thought we were sharing a special connection. My heart was hruting so bad that I couldn´t bare that conversation anymore. I run to my room, sobbing secretly.
"I thought you were a good person. I was right when I hated you in the first place."
End of flashback
~~~~~~~~~~~~~~~~~~~~~~~~~~~~~~~~~~
"Can you come here please?"
"Wae? What's wrong? Are you crying Hyuna?" -A male voice said throught the phone.
"I just want to see you."
"Ok ok where do you want to meet?"
"In the place we often went when we were dating Oppa." -Said Hyuna crying. "I hate you Hyunseung."  
^ Back to Top