Kikwang!! (sorry i fail at titles)
by PigRabbit1912 and pikaholic |
Tags b2st beast highschool junseob kiwoon yaoi dooseung | Report Content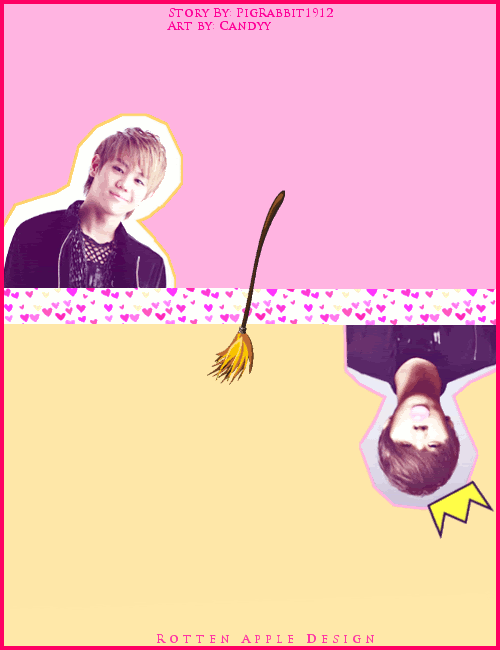 *Kikwang POV*
I'm so glad Seobbie and I are friends. Most people don't like me and calls me names like 'Stupid' and 'Idiot' and stuff like that. Sure, I'm just a bit more dense than most people, it doesn't mean I don't have feelings. But no Seobie, he treats me like his friend and cares about me, he even offered to help me in math! "Hey, Kiki, where are you going now?" asked Seobie, as the school bell rung, signaling the end of the first day of school. "Oh, I'm just going to the gym, wanna join me? I heard the gym here is really big and stuff." I said. "Sure! But Kiki, why do you hafta go to the gym, you already have a lot off muscle, a lot more then me." he said. "Well that's cuz I'll lose them if it don't go often. Also, working out is one of the only thing I'm actually good at. I'm too dumb to be good at anything else." "Don't say that! Kiki, you're good at other things to! Like being a good friend, and stuff." "Thanks Seobie, so do you wanna go to the gym now?" "Yup!"
*At the gym*
Me and Seobie were working out, well, to be exact, I was working out while Seobie is talking to me. Suddenly the door opens, and a tall, foreign guy walked in.
*Dongwoon POV*
I feel kinda guilty for giving Junhyung info on Yoseob, the poor boy have already suffered enough at home with his step-brothers bullying him all the time, and how he has to put up with Junhyung at school. His live's gonna become a living hell. 'Ahh, this is too much stress, I should go to the gym and work out' I thought to myself. Whan I entered the gym, I saw the person that was causing all this guilt, Yoseob, with a short and really muscular guy. The other guy was working out while Yoseob was talking about how happy he is to go to this school, since he is free from his step-brother here. The guy he was talking with is smiling happily, 'wow, that guy is really cute! I love how his eyes disappear when ever he smile!' I didn't care that he was a guy, I've known I was gay for a while now. I've just never had any attraction toward girls. Of course Doojoon and Junhyung doesn't know, they would laugh and make fun of me, then they would kick me out of their group. 
-----------------------------------------------------------------------
sorry this chap is kinda short...
^ Back to Top