Never Stop Loving You (HIATUS)
by taeng_eel
57 subscribers | 3762 views | Updated | Created
Tags romance snsd soosica taeny taeyeon tiffany | Report Content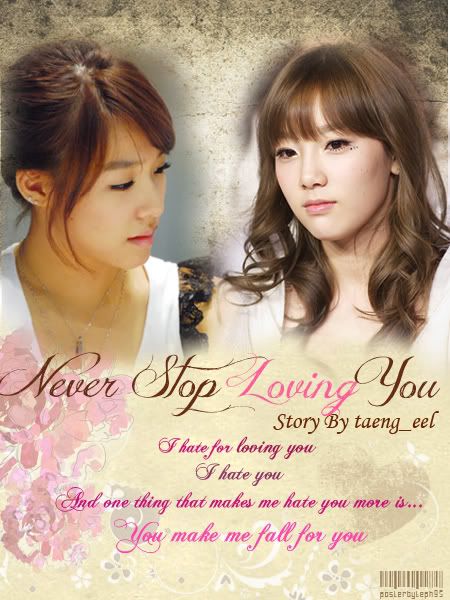 Characters
Kim Taeyeon, Tiffany Hwang, Choi Sooyoung, Jessica Jung, Sunny Lee, Kwon Yuri, Lee Donghae
Description
There's some changes but the storyline still the same just a liitle different.
Hello again everyone!!!! This is my second fanfic. Hope you like it.
In this fanfic Taeny still become the main character. I just love Taeyeon and Tiffany so much.
This fanfic tell you about a girl name Kim Taeyeon who fell in love with a girl too. She never love someone before after finally she met Tiffany Hwang. She always think herself is not normal because she love a person with same gender with her. At first she's not really sure about her feeling, but after many years with her and that incident happen, she sure she love that Tiffany Hwang.
But when Taeyeon pretty sure about her feeling towards Tiffany there's another girl. She tell Taeyeon that Taeyeon is her first love.
Beside that there's one girl who is waiting for someone to forget her first love and go to her.
So who will Taeyeon choose? Will Taeyeon success to make Tiffany who is normally like boys love her too? Or she give up and love other boys so in the end they have their own live with their own boyfriend. Or will Taeyeon turn to Jessica who loves her sincerely? And what will happen to Sooyoung then? 
Main characters
Kim Taeyeon
- too kind, very loyal to her loved one, will do anything for Tiffany
- an innocent girl who fall in love for the first time in her life 
- love Tiffany so much although she thinks herself as a not normal kid since she love someone with same gender as her
Tiffany Hwang
- a cheerful kid, too innocent and childish till everyone can bully her easily
- can't angry to anyone
- confused with Taeyeon behaviour towards her
Choi Sooyoung
- Taeyeon's bestfriend, jealous to Taeyeon ever since she know Jessica loves Taeyeon
- a genius shikshin, no one know she's not straight even Taeyeon and Sunny don't know
- loves Jessica
Jessica Jung
- transfered student
- the "Ice Princess" just want to show her nice side to Taeyeon but she doesn't why everytime she's with Sooyoung she just want to become a nice person in front of her
- accidentally meet Sooyoung in a bad condition
- loves Taeyeon very much, she even said that Taeyeon is her first love
Sunny Lee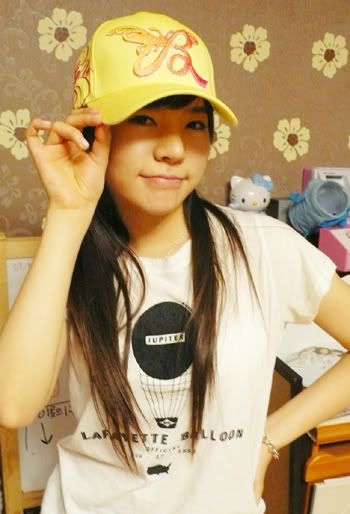 - Taeyeon's bestfriend
- a playful kid, full of aegyo, never think what she does when she is angry
- the person who introduce Tiffany to Taeyeon
- loves Donghae
Kwon Yuri
- Tiffany's bestfriend since second grade of middle school
- hyper active, prankster, love to bullying Tiffany
- Taeyeon's friend and rival at once
Lee Donghae (appear later)
- popular boy, cool, kind
- basket player, has lot of fan girls
- loves Tiffany but Sunny loves him
And other characters later.....
Foreword
Is this feeling for you is right?
Am I have right to love you?
What do you think of me?
Am I precious enough?
They say love is wonderful.
They say having a lover always make you happy.
Then why I feel different?
Love is pain.
Why love is hard for me?
What have I done wrong?
I hate for loving you.
I hate for meeting you that time.
I hate you.
And one thing that makes me hate you more is you make me fall for you.
The more I tried to forget you, the more my heart ached.
I LOVE YOU, TIFFANY HWANG
-Kim Taeyeon-
Tweet
^ Back to Top