Finding her
Completed!
by samegrey
5 subscribers | 851 views | Updated | Created
Tags bigbang dongyoungbae oneshot taeyang youngbae | Report Content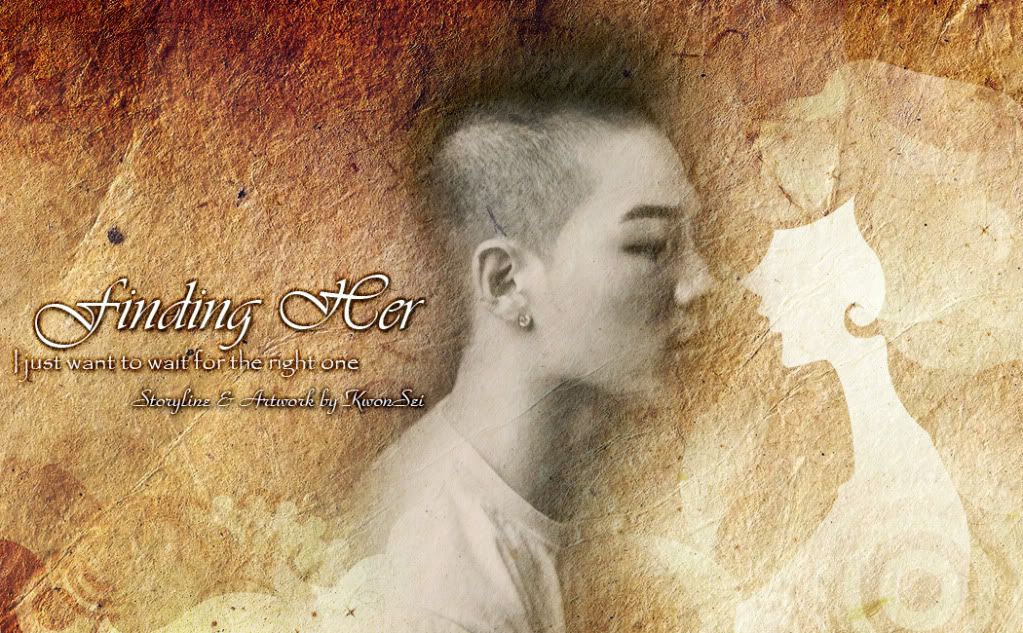 Characters
Dong Youngbae (Taeyang), unnamed OC
Description
He didn't want to date.
He wanted to wait for the one.
But maybe the maknaes were right.
Maybe dating was just dating, and everything will be fine.
Foreword
"Stars are like people. There are millions of us. Some people we see and know and others we don't because they're so far. We know our match is out there somewhere, we just haven't met them yet."
"Hm. Is that so? Then I can't wait to meet the sun!"
---
Pairing: Youngbae/unnamed OC
Genre: Romance/Friendship
Type: One-shot
Rating: 10+
A/N: This story is written in first person of Bae's perspective. It was quite challenging.
Another Big Bang oneshot! I challenged myself to write a oneshot on all of the Big Bang members before their comeback -whoopee!-
I can't remember what inspired me for this fic >.> I just looked at my notpad and found the storyline written out so I decided to write it.
-Sye.
Tweet
^ Back to Top