ㅤㅤㅤ (ㅤ夜空ㅤ)ㅤ:ㅤ ❝YOZORA! %    #HAPPYONEWEEK   #WITHYOZORA   #HUNDREDSUBSCRIBERS   #SOFTESTFAMILY  
Description
TWITTER RP
---
SCROLL
YOZORA
---
yozora roleplay was officially established on the 3rd of january 2018 by head admin park jimin. this roleplay is merely created for roleplayers to have a place to be themselves and to most importantly have some fun. so what are you waiting for? click the subscribe button and join right now. meow.
夜空.
001. THIS IS A CLOSED ROLEPLAY. please refrain from interacting with anyone outside of the roleplay. this also includes retweeting anything that is not related to your faceclaim or to our theme.
002. ANY FORM OF FACECHASING or biaschasing or optchasing will NOT BE TOLERATED IN THE ROLEPLAY. TREAT EVERYONE equally and we should be fine.
003. BE ACTIVE. ALL MEMBERS ARE REQUIRED TO REACH AT LEAST 50 TWEETS WITHIN THE FIRST 24H OF THEIR STAY. ANYONE WHO FAILS TO DO SO WILL BE UNVERIFIED. INACTIVITY FOR A TOTAL OF THREE DAYS WILL ALSO LEAD TO UNVERICATION. YOUve BEEN WARNED. STAY ACTIVE.
004. REFRAIN FROM TALKING out of character ON TL. MAKE SURE TO USE BRACKETS at ALL TIMES thank you.
005. LOVE always wins. DATING BAN LASTS UP TO FIVE DAYS. MOVING COUPLES ARE ACCEPTED but please make sure to inform us in your reservation. AS OF NOW only asian faceclaims are accepted in the rp.
006. OOC DRAMA IS STICTLY FORBIDDEN. YOU WILL BE REMOVED RIGHT AWAY IF YOU CAUSE any DISRUPTIONs. IC DRAMA WILL BE KEPT TO A LIMIT. behave people.
007. TL IS PG16. WE MAY HAVE MINORS AROUND so please AVOID ANY SENSITIVE TOPICS OR SLURS.
008. cc WILL BE ACCEPTED AFTER FIVE DAYS OF YOUR ARRIVAL. tcc WILL BE ACCEPTED AFTER one week.
009. PLEASE INFORM AN ADMIN or base WHEN GOING ON A HIATUS OR IF YOU WISH TO LEAVE the roleplay.
010. WE HAVE A STRIKE SYSTEM. ANYONE WHO BREAKS ANY OF THE FOLLOWING RULES AT LEAST THREE TIMES WILL BE BLACKLISTED AND REMOVED. pw : what is the first thing that pops into your head when you look out of the window to a beautiful night sky?
I. please subscribe to the thread. we will be checking. upvotes are optional but encouraged.
II. scan through our masterlist and comment below with your faceclaim name. group and pw. you may reserve for only one friend if you wish.
III. you have twenty four hours to recycle or make your account. extentions are accepted.
IV. un format : @nameyzr or @yzrname. your un must be in all capitals. make sure to include "yozora" somewhere on your profile. make sure your account is completely clean as well or else you wont be verified. we will be checking.
V. lastly follow the admin and all members before you mention base for verification. thank you for choosing yozora! enjoy your stay folks.
RULES.
HOW TO JOIN.
lists.
taken. reserved00. admin

BTS. jimin. jungkook. v. jin.
EXO. chanyeol.
FROMIS 9. jiwon.
F(X). krystal.
GOT7. mark.
JSOUL BROTHERS. ryuji.
LOONA. hyunjin. chuu. gowon
MONSTA X. hyungwon.
MXM. youngmin.
NCT. johnny. yuta. sicheng. jaehyun. ten.
PRISTIN. xiyeon. kyulkyung. roa.
RED VELVET. wendy.
SEVENTEEN. woozi. jeonghan.
SOLOIST. chungha. christian yu.
STRAY KIDS. jeongin.
TWICE. mina. nayeon. sana.
WANNA ONE. guanlin.
WEKI MEKI. doyeon.
WJSN. eunseo. bona. yeoreum
jimin wishes for complete bangtan. gfriend. exo. highlight. pentagon. and active members ! !
krystal wishes for wang jackson. complete fx. taeyeon, jessica jung and kai.
EUNSEO wishes for ,s>jaehyun. complete oh my girl. laboum. bts. and nct's haechan and yuta.
seulgi wishes for complete red velvet. big bang's top. and any gays out there!
chanyeol wishes for complete exo. red velvet. choi sulli.
johnny wishes for complete nct esp his boi jaehyun! wjsn esp seola and eunseo. blackpink. twice. monstax. winner. bring the whole world!
kyungsoo wishes for complete exo. baekhyun (so he can bully), dean (cause he a snack)
jieqiong wishes for pristin and ioi members
xiyeon wishes for complete pristin. jellyfish artists. and the whole of pledis!
jiheon wishes for complete fromis9. nct esp nct dream. wjsn esp luda and yeoreum. and basically everyone!
youngjae wishes for complete bap.
hyunjin wishes for elris, loona (esp), more exo members, aomg folks, and more lil ones to talk to
mina wishes for got7 specifically jaebum, more twice members, shinee, wannaone specifically seongwoo, bts hyung line, loona, momoland, f(x), blackpink, more nct members, exo specifically jongin
youngmin wishes for mxm donghyun, seventeen, red velvet, nct, loona, astro and the boyz
 
wISHLIST
chungha x jaehyun
dating: 16/23/03 ; married: 03/31/17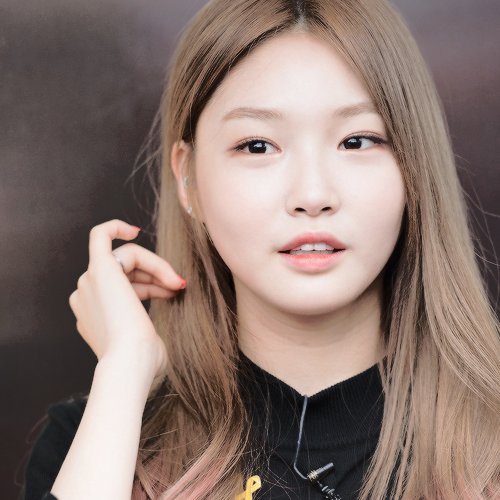 MASTERLIST
COUPLE LIST
#
coded and designed by
soojung
. please do not steal.