5

~ Clockwork Reviews and Tutorials ~ [BUSY]

by pandoraSV13
41 subscribers | 2373 views | Updated | Created
Tags apply request review tutorial shop reviews writingtips | Report Content

Description
This shop is here to help YOU with your writing woes.
If English isn't your first language, never fear.
If you are a beginner at writing, do not stress.
If you feel the need to test your writing against a rubric, come forward!
Do not hesitate to request help.
Shop Status:busy
**5 pending requests max at a time. If you request and there are already 5 pending requests, do not expect your request to be listed or even accepted.**
---
Fanfiction Review vs. Serious Review
Writing Scenes Tutorials (by request)
---
Rules
1. Fill the form out properly and post it in the Comments Section. Please subscribe so I can contact you.
2. Give me time to read.  If I take a long time understand I am busy with other things but I will definitely get you your review. 
**NOTE: If you have a specific date you need the review by please inform me and I'll do everything in my power to get it to you by then.
3. Do not pester me. I'll become spiteful and purposefully take longer to do your review.
4. Personally, I write Yaoi and therefore specialize in that sense. However, I'm perfectly capable of editing and/or reviewing any type of couple, story type, etc.
5. If you ever want clarifications for the review I have given you, don't hesitate to ask.
6. If you are unhappy with your score then go ahead and fight with me. I'll defend the score.
7. Be sure that you want a review from me and that you will not be hurt by whatever score you're given. I spend time combing through your story and therefore am very sure of what I'm saying (more or less...).
---
Request Form: Scene Writing Tutorials
Username: (what do you go by?)
Scene Type: (what type of situation do you need help writing?)
That is, if you want tips on writing certain types of scenes, such as, brutal, seductive, rape, marriage, goodbyes, vampires, fights, break ups, etc, then I will do so and post it here.
Request Form: Review/ Writing Help
Username: (what do you go by?)
Story Title: (what is it called?)
Story Link: (what's the story link?)
Area of Help: (Dialogue, Description, Specific Scenes, etc.)
Review Type: Fanfiction or Serious (ref. to Fanfiction Review vs. Serious Review)
*Fanfiction Review = I will grade with the mindset that this is fanfiction. E.g. Any review chapter up until Chapter 30.
*Serious Review = I will grade with the mindset that you're beyond simple fanfiction and you want your work to be treated like a serious effort. E.g. Chapter 31
Specifications: (Is there a certain chapter you want me to look at? Do you need help over all?)
**If Specifications: (send a link to the section, or send me a message with the particular paragraph/sentence/phrase/scene you need help with)
Foreword
What Genre Do You Write?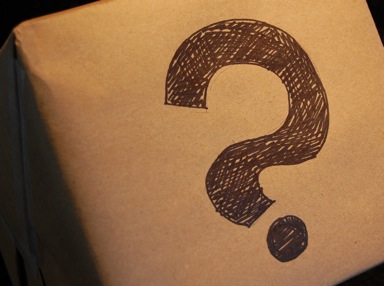 ---
Fanfiction Reviews - High Scoring Stories (85% and higher):
Covetous - 94%  (removed)
Zugzwang, Zwischenzug. - 97%
Everyday is a Sunday Evening - 85%
Serious Reviews - High Scoring Stories (85% and higher):
---
Pending
**All previous pending stories have been removed. If you would still like a review, then request again. Thank you.**
Slave: Betrayal by KatyMikayla
Flair by ErisChaotica
The Way Home by genieforyou14
Losses on the Day which Fire Blazed by Junyoshi
Warflower by ErisChaotica
Completed
Saving a Smile by genieforyou14
Everyday is a Sunday Evening by Maudmoonshine
Our Personal Arithmetic by Ataraxy
Taehun's Dying Wishes by Paula1988
That Bastard by MissTangerine
Abominable by TheLaughingKirby
The Irreversible Beguilement by Tantk11
I'm Yours by MissTangerine
High School with Famous Idols by KPopLoverrr22
Sexual Encounters by Shaza_BigBang_
Zugzwang, Zwischenzug by Changcheree
Our {Naughty} Little Maknaes ♡ by LEETAEMINTLOVE
Trapped!.. In The Kingdom Of The Forbidden Romance by Chae_Ri08
Ends With Me by 4klover
Baby Baby~ by keishota
Undeniable Love of a Vampire by turtlejusz
Life is Never Normal by 1234 cve
The Black Viper Host Club by 1234 cve
You Drove Me To This by 1234 cve
Love Isn't Blind by 1234 cve
Untitled by ctrl_me
Spotted Love by  junyoshi
Destiny of Love by sulliviera
Changing Illusion into Reality by Junyoshi
Covetous by ReddyHong
Tweet
^ Back to Top