BATCH 4 of LOST ☆ GRAPHIC STUDIO ⎯ we're closed.
Description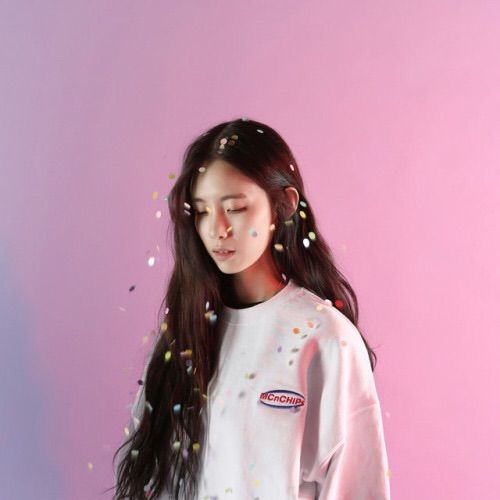 BATCH FOUR. OPEN FOR REQUESTS. NOT HIRING.

THIS SHOP RUNS ON A DEPOSIT SYSTEM.

after COMMENTING YOU'VE REQUESTED, you must:

1. WAIT FOR THE REPLY FROM OMONA-MARK.
2. send 50kps* to the account OMONA-mARK. DO NOT SEND KARMA WITHOUT THE CONFIRMATION REPLY.
3. This is a deposit while we work on your poster!
4. once you have picked up and credited the poster, the 50kps will be sent back to you.
5. this is to avoid anybody not picking up requests and cancelling work WHICH SEEMS TO BE AN ISSUE IN GRAPHIC SHOPS.
6. IF YOU DO NOT PICK UP, YOU WILL BE BLACKLISTED AND THE DEPOSIT WILL NOT BE RETURNED TO YOU.

THANK YOU FOR UNDERSTANDING! REST ASSURED ALL KP DEPOSITS WILL BE GIVEN BACK TO YOU IF YOU COMPLY TO THE SHOP RULES.

*Please send a pm to omona-mark if you are unable to fulfill the deposit requirements!
opened on august 4, 2017 AS WJH ☆ GRAPHIC STUDIO.
REVAMPED ON SEPTEMBER 10, 2017.
STATUS LIST
REGULAR REQUESTS / VIP REQUESTS
SEE REQUEST FORM FOR HOW TO AVAIL VIP STATUS.

PENDING: ERROR IN REQUEST
⌊
  
ACCEPTED: AWAITING DEPOSIT
PAID: IN PROGRESS
FINISHED: AWAITING PICK UP
PICKED UP: ALL GOOD!

OMONA-mARK / BUSY
⌊ ACCEPTEd
⌊ PAID
    katzumi21
    wooyaboya
    PCYOSH
    izusuchi
    ALEX17
    riddikulus
⌊ FINISHED
   -secret-love-
    venusheart
    acurieelf
    yu_isangnim
    1998saranamichael
⌊ PICKED UP
    MINDERASER
    MUSICMOEJOE
    TWICETWICE
    WOOYABOY
    CLHCASTELO
    YOONGEEBEE
    SOOSFAERIE
    EXODOLL
    RIDDIKILUS
    Riddikulus
    WOOYABOYA
    anonymous_ot9
    RHYMES10
    scarlett__
    katzumi21
    dystopiandebaucher   
    MISSMATCHA
    mrflower88
    _FORSYTHIA_
    scarlett__
    katzumi21
    rectangular_smile
    misslalamoon
    FLOWERBISCUIT_
    gwiyomideer
    AYEWTFISDIS
    KPOPFLOWER 
    INFINFIC
    xchromebaby
    namingproblems
    lollllli
    chubachi
    IZUSUCHI
    VENUSHEART
    LOVEYOUKPOP
    IZUSUCHI
    _SOPHIA_
    NSN_Sabrina
    deadrose
    aphrodeity
   


--YOGI
⌊ ACCEPTED
⌊ PAID
⌊ FINISHED
   levresque
⌊ PICKED UP
    ODETTE_VON_CRUX
    WOOYABOYA
    SPIDER-LILY
    kimtaem


SOOSFAERIE
⌊ ACCEPTED
⌊ PAID
   therealdks
   moonstones101
⌊ FINISHED
⌊ PICKED UP
    ISPYASPIDER
    KIFFYPOOF 
    mrflower88
    HEMA_N


FLEXIBER
⌊ ACCEPTED
⌊ PAID
⌊ FINISHED
    nursyamimivip
⌊ PICKED UP
    SKYCLOUDZ
    ILOVESUJU17
    0_cinnamonbun_0
    KIMTAEM


-NATSUKIM
⌊ ACCEPTED
⌊ PAID
   TASSEOPHILE
⌊ FINISHED
   kisapmata
⌊ PICKED UP
   (USER BLACKLISTED)

*BUSY designers can still take requests, but it will be done slower than normal. no vip requests.
FAQ
FREQUENTLY ASKED QUESTIONS
(PLEASE READ THE FOLLOWING BEFORE ASKING QUESTIONS)

1. What do you provide?
- See what each designer provides OVER AT THE SIDE UNDER THE DESIGNERS PAGE! Check out the strengths and weaknesses of each to make sure, too. 

2. Why is my request pending?
- You missed out on something in the rules! Read them carefully, then comment when you know your mistake OR SEND THE FORM AGAIN.

3. When do I make the blog post?
- You may choose to do before or after you request. Just make sure you comment THE LINK.

4. How many times can I request?
- One request per person at a time. Meaning, after your request is done, you can request again, but only after it's BEEN PICKED UP PROPERLY. No multiple accounts to request at the same time.
- Maximum of 5 requests per person, per batch. PLEASE DO NOT CHEAT THE SYSTEM! DOING SO LEADS TO A BLACKLIST.

5. I'M CONFUSED. WHEN DO I NEED TO UPVOTE or send 5kps BEFORE YOU ACCEPT MY REQUEST?
- YOU UPVOTE IF:
a. you are requesting for your first animated poster.
B. You are requesting for the second time (any material).
- YOU SEND 5KPS IF:
A. YOU ARE REQUESTING FOR YOUR FIRST ANIMATED POSTER AND YOU CAN'T UPVOTE WITH YOUR ACCOUNT.

6. HOW DO I SEND KARMA POINTS?
- SEE OUR NEW "HOW TO?" CHAPTER!

7. WHAT IF I DON'T HAVE ENOUGH KARMA TO DEPOSIT?
- Send a PM To OMONA-MARK SO IT CAN BE DISCUSSED ACCORDINGLY! DON'T WORRY ABOUT IT, WE'LL FIND A WAY.

8. HOW DO I UPLOAD A COVER?
- SEE OUR NEW "HOW TO?" CHAPTER!

IF YOUR QUESTION FALLS UNDER THE FAQ, IT'LL BE IGNORED.
UPDATES - NEW

10/1 UPDATE: please make sure to go through the rules and follow them. i cannot emphasize this enough that requests that do not follow rules will be ignored AND PLACED AS PENDING UNTIL FIXED. also, those who do not pick up properly will no longer be reminded of their error AND WILL BE BLACKLISTED ONCE THE PICK UP PERIOD IS OVER. once again, the shop asks everybody to kindly know their part as customer to ensure better service for everyone. thank you!

NEW "HOW TO?" CHAPTER ADDED! INCLUDES HOW TO SEND KARMA AND HOW TO UPLOAD POSTERS AND BACKGROUNDS.

 
RULES RULES RULES
RULES RULES RULES
REQUEST RULES

(1) Subscribing is a must. You may unsubscribe after picking your request up.
(2) Upvotes only required when requesting for animated work OR FOR YOUR SECOND TIME REQUESTING. Otherwise, feel free to upvote as you wish.
(3) The request form is found TO THE LEFT linked under REQUEST. Fill it up properly, please.
(4) Comment after sending in your request form. IF ACCEPTED, YOU GET A REPLY BACK ALONG WITH DEPOSIT DETAILS. IF NOT, WELL..

UPVOTE ALTERNATIVE: If you can't upvote (no verified email, etc.) but you want an animated poster, you may opt to send omona-mark 5kps instead. Please say so!

USAGE RULES

(5) You will be notified that your request is done via A REPLY. Comment after pick up! Leave more than a thank you / I LIKE IT.
(6) Required usage of the requested material is ONE MONTH. Do not usE WITHOUT PROPERLY PICKING IT UP FIRST. PLEASE USE the POSTER AS THE MAIN STORY POSTER, NOT JUST ON THE FOREWORDS OR AS A CHAPTER POSTER.
(7) Provide proper credit in your story's foreword OR DESCRIPTION, NOWHERE ELSE. Include designer name and link back to the shop with the banner, linked under BANNER. Usage of banner is optional.

MORE (STILL IMPORTANT) RULES

(8) Since the shop is technically free, payment will be through the form of a blog post. Feel free to decide how to advertise the shop in any way, then comment the link below once finished. One blog post per request, which means you have to make a new one if you request again. 
(9) CODE IS LOSTSTARS. THIS WILL CHANGE EVERY NOW AND THEN SO PLEASE BE ADVISED. YOU WILL SEE WHERE TO ADD THIS IN THE FORM. DO NOT MISS OUT ON IT.
(10) Failure to follow ANY OF THE rules AND GUIDELINES result in BEING IGNORED OR WORSE, BLACKLISTED.
(11) ONE REQUEST PER PERSON AT A TIME. NO MULTIPLE ACCOUNTS.
(12) FOR ANY CANCELLATION OR CHANGES IN REQUEST, PM OMONA-MARK ASAP. DO NOT JUST COMMENT IT SINCE IT MAY BE MISSED.
(13) MOST OF ALL, DO NOT BE RUDE TO THE DESIGNERS OR ANY MEMBER OF THE SHOP, EVEN THE CUSTOMERS.

NOTE: FOR A MORE DETAILED EXPLANATION OF WHEN TO UPVOTE OR SEND KARMA, SEE THE FAQ!
DESIGNERS / 
4 AVAILABLE
1 BUSY
OTHERS
BLACKLIST

BUBBLEGUMAPPLE, EVANALI, AND ASSOCIATED ACCOUNTS. other than cheating the request system and lying about it, rudeness is also not tolerated.

JACOBHUANGQQ1 / NO BLOGPOST, did not use requested material for the allotted one month.

-SECRET-LOVE- / DID NOT PICK UP.

LEVRESQUE / DID NOT PICK UP.


AFFILIATES

JELLY BUBBLE
TIMELAPSE (I work herE, TOO!)
HASH#TAG PRODUCTIONS
CAMOUFLAGE STUDIO
THE PEARL

COMMENT IF YOU WANT TO BE AFFIES!
CLOSED. Please see the last chapter for more information. Sorry and thank you.