2

The Tangled of Lives

by missywell
80 subscribers | 6013 views | Updated | Created
Tags changsoo kyuna seokyu yoonhae hyohyuk soowook changseo | Report Content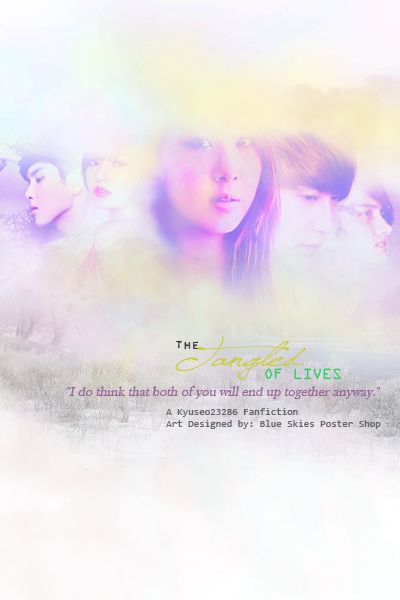 Characters
Kyuhyun, Seohyun, Changmin, Sooyoung, Ryeowook (main), Yoona, Donghae, Hyoyeon, Eunhyuk, Yuri, Yesung (supporting)
Description
This is a story about five people whose lives and loves were tangled to each other.
However, their tangled of lives was the things that keep them together and make them stronger in facing this harsh world.
This is a story of Cho Kyuhyun, Seo Joohyun, Shim Changmin, Choi Sooyoung, and Kim Ryeowook.
Foreword
It was something that Seo Joohyun would never expected that day when she met four people at her first day in Seoul University.
That their lives would be a tangle mess that each one would never ever dreamt of.
But that was fate, that was destiny. And somehow even the smartest people could not choose who they loved. No matter how hard that love was.
"I do think that both of you will end up together anyway."
BEAUTIFUL POSTER MADE BY Blue Skies Poster Request Shop. VISIT THEIR AMAZING SHOP!
Tweet
^ Back to Top