I will always stick with you
by ilovekpop96
14 subscribers | 387 views | Updated | Created
Tags minwoo you youngmin kwangmin | Report Content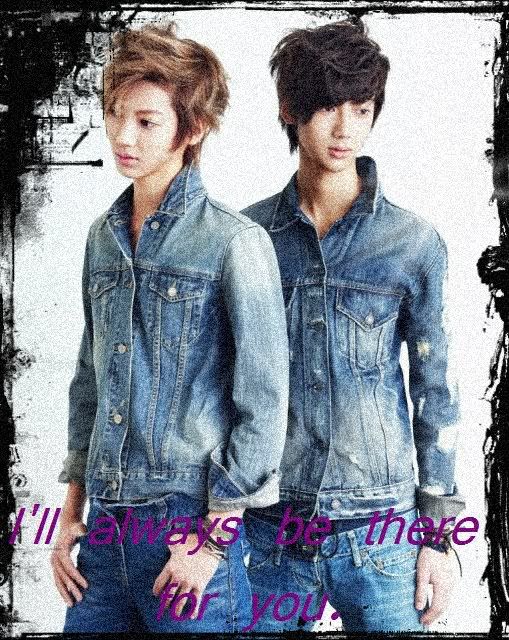 Description
This is the Sequel of a new years wish.
Jun and Youngmin and now back in school. What will happen when the popular people start calling her slut whore or even a bitch because she is with Youngmin. Will she leave Youngmin and end their relationship or will she stick with Youngmin even if they hate her guts. 
Youngmin didn't know about this until Kwangmin told her. Since Kwangmin's girl friend is the best friend of Jun she knows what She is under going.
Characters:
Jun -(you) Loving Caring always worried about Youngmin. Don't want anyone to be hurt because of you. Try's to hide everything because you don't want to be a bother to anyone
Anna- your best friend and Kwangmin's girlfriend
Alice- a new friend and the girlfriend of Minwoo
Youngmin- your boyfriend. He is a popular person and everyone loves him. He is also childhood friend. 
Kwangmin- brother of Youngmin and is also close to you as well as your childhood friend. Boyfriend of your best friend but not as  popular as Youngmin.
Minwoo- friend of the twins when they entered high school, he aslo became your friend and the boyfriend of Alice. He isn't as popular as Youngmin but he still has his own fan club like Kwangmin. 
Foreword
Sequal to my first Story:) 
I hope you guys will like it as well!:)
Tweet
^ Back to Top