°˖✧◝(❤︎)◜✧˖° : SERENITEA ROLEPLAY 2.0 — Have a cup of tea with Serenitea!  JOIN THE GROWING FAMILY !  CLEANED; MANY AVAILABLE FACECLAIMS   NEEDED URGENTLY : YOON JEONGHAN
Description
/ ABOUT
Serenity Roleplay was first established on the 16th of August 2016 by Seulgi, Rose and Woozi. Due to some unfortunate circumstances we had to revamp a little. But no worries, we're back on track and crazier than ever. Together with Woozi, mom Wendy and cutie CHAEYOUNG, the smol family is steadily growing happily. So what are you waiting for, come join and be cray cray with us tooooo! 
/ RULES
001. Activeness is the key to a successful roleplay. Please be active at least 4x a week. Inactivity during the 3 days after arrival will result in a kickout.
002. Dating ban lasts a week. Marriage ban, a month after the announcement of the relationship. Moving couples are accepted, just inform us beforehand. 
003. Pregnancies are accepted however no mpreg/Lpreg. Let's keep things real people. 
004. This is a closed rp therefore no adding of outsiders. Also no double accounts. Let's be fair and let others get the chance to be part of the fam as well.
005. No ooc drama please. No dragging of drama from another rp to ours. We all start with a clean slate here. TYVM. 
006. Password : An Event idea. [ eg: Killer game ] 
007. Do inform all the admins if you wish to go on a hiatus or leave. Basic consideration please. 
008. Make sure to keep all rated post in its respective group or pm. We might have minors around so keep your frickle frackle to yourselves. 
009. Character change will be accepted a week after arrival. However you are only allowed 3 chances before we give you another week ban. 
010. Anyone who dares to violate any of these rules twice will be removed immidiately. You have been warned. 
/ HTJ
001. Subscribe to the thread. Upvotes are optional but highly encouraged.
002. Scan Through the masterlist or wishlist (Scroll Right) for your desired character and comment below. 
— 

Name


—

Group


—

Timezone


—

Rated group? Y/N


—

Password
003.
Once you have been accepted, you have exactly 48 hours to make or reclycle you account.
004.
Pm us your link after and we'll be the ones to add you to the groups.
005. Also make sure to set all your privacy to "Friends only" to prevent getting security checked or disabled after we have added you. (We cannot add you if your privacy settings are already changed.)
006. Alt name : Tea (Name)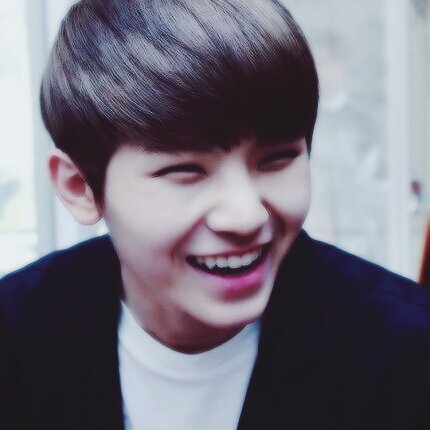 WZ
WNDY
CHYNG
TFFNY
ADMIN Reserved00 taken Sechecked

Tcc
Actors/actresses. Hyunwoo Jiwon

hyekyo Joongki
Bap. Yongguk 
BTS. jimin jungkook
BP. Jennie rose15
Exo.
kai

 

sehun chen chanyeol Xiumin
f(x). krystal
Gfriend. Eunha
Got7. JB jackson bambam
monsta x. wonho
RV. Wendy seulgi irene joy
SVT. Woozi S.coups joshua18
Twice.
Chaeyoung
 tzuyu

sana

jeongyeon

 

momo
Others. WuYIFAN Rome Minhee 
Woozi. wishes for

SVT

+

Pristin

+

NU'EST

 

+ Day6's

Jae

+ Akmu + mamamoo +

Wanna-one & PD 101 PEEPS 
Wendy. wishes for

Dean

+ BTs Jin + 

Eric Nam

+

Sam Kim
CHAEYOUNG. wishes for

complete SVT esp THE8

+

Twice

+

Blackpink

+ BAP and the reader's beautiful faces please !
Chanyeol. wishes for

Shannon Williams 

+ Exo + SNSD + SUJU + old Idols
S.COUPS. wishes for

SEVENTEEN 

+

PRISTIN
JB. wishes for

Got7 members ESP YOUNGJAE 

+ TWICE
Tzuyu. wishes for

More SVT Members esp MIngyu

+

Wonwoo

+

Active Joshua

+

Hot Vernon 

+ Vixx w/ their long legs + NCT

Mark
name x name | Status | ddmmyy
Chanyeol x Chen | married | 271116
S.coups x Woozi | married | 040916
Kai x Jimin | in a r/s | 030116
Hyunwoo x Jiwon | in a r/s | 070316
seulgi x taeyong | in a R/s | 250617
Yongguk x Irene | in a r/s | 190817
jackson x Taeyeon | in a r/s | 170917
wendy x sehun
| Married | 170104
Rome x Tiffany 
| engaged | 021117
Kris x Jennie 
| In a r/s | 240917
Sungjae x joy 
| in a r/s | 260717
Foreword