Chapter 24
by -simplicity-
Tags iusinger woou wooyoung iuxwooyoung | Report Content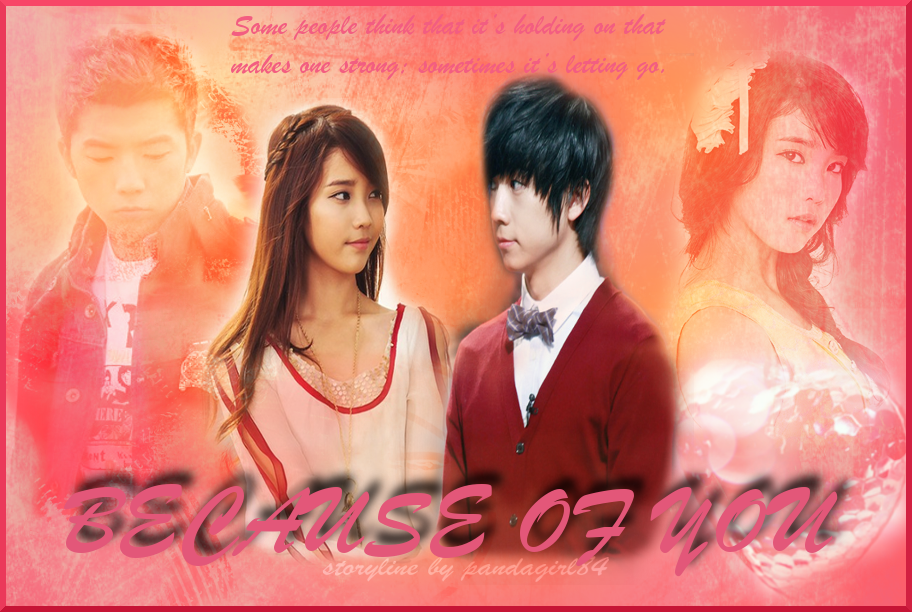 Jieun POV
This is just damn great. Good job Jieun. Great Fucking Job. 
She was currently on her way home from school and passed by very same cafe that was filled with her and Wooyoung's moments. The sad ones. The funny ones. The cute ones.
She watched as someone got on the stage and started singing. 
Must be some new fling to get more customers. I don't remember seeing that stage there before. 
I walked inside and took a seat, at that very same seat. Gah. These habits are never gonna change are they?
I listened intently to the person signing on stage. I have to admit. He was quite good. His vocals could improve though, and he has to work on his pitch. He goes off a little once in a while. 
Lemme show them what a good singer is. I got up on stage as the guy stepped down, and surprised some of the people. I went to the corner to grab a guitar then sat back down on a chair. 
I began singing a song i made up some time ago after Wooyoung had left me.
i'm captured by the flames, you lit on my heart 
as the ashes fly away, my soul became dark 

not one ray of light could find the way to 
lead me back to where i belong 
lost alone wondering in a dark cold world 

*my only path straight ahead, is filled with raging storms that you made 
but thru all the tears that i have cried, the rain could not drown me in more pain 
i'm lead to the edge, the edge of this world, the only way out i found is down 
tried to turn back but you pushed, i'm falling deeper into nowhere 
lost and gone 

i'm captured in a dream, you place in my mind 
watching you fade away, and leave me behind 

not one single touch, could wake me up and 
lead me back to where i belong 
left alone wondering in a dark cold dream 

repeat* 

now i'm drenched in my tears, yet i'm burned by my fears 
every inch i'm scarred by your ways 
but i kept holding on, 
cuz the only thing i wanted was to hear you say 사랑해 

repeat* 

lost and gone, 
lost and gone 
 A tear slipped down my eyes as the memories of Wooyoung came back. Gosh. Why did i have to say that to him back there. I was the reason our relationship ended.
I got up off the seat while the people continued to clap.When i took a seat, a woman that looked like she was in her early 30s walked over to me and handed me a card.
Hello. I'm Sara Choi. A manager at SMEnt. I've just heard your voice and can tell you have the potential of becoming a great singer. 
I nodded as she continued on with the information of being an idol, how to reach her.
I will think about it. I told her cooly as she finished her line.
Alright. Hope to see you at the audition then. I'm getting so lucky these days. Just scouted another boy named Wooyoung, along with five others. Im on a roll. She blurted out as she sipped her mocha coffee.
Did she just say Wooyoung? Am i hearing right?
Uh- Miss... Sara?
Hmm? She directed her eyes to me.
Did you just mention a boy named Wooyoung?
Yeh. Jang Wooyoung. Do you know him by any chance?
Uh.. No. Just want to know who else might be at the audition and who will be my competitors.
Oh. I see. Yeh hes going to be auditioning too. Hes most likely going to get in. Same for you. Hwaiting! She did the fighting pose then got up.
I gotta go now. Good luck at the audition.
I stay dumbfounded and blank as she walked out the cafe door.
This is it! This could be my chance to see Wooyoung again!
---
So the two have to go through an audition first!!! And then maybe they can meet :D
hope you gyus like the update
^ Back to Top