A time for love...Christmas Special!
Completed!
by noddylacey
40 subscribers | 1359 views | Updated | Created
Tags beast bigbang dbsk romance shinee snsd | Report Content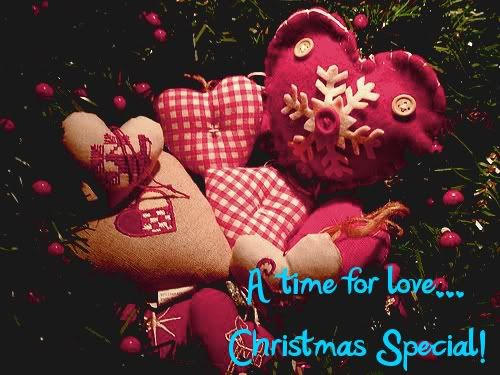 Characters
All of the couples in my stories!
Description
Dear Santa,
Please let me have true love this Christmas.
Foreword
Hey everyone! Since it's Christmas tomorrow, I've decided to give you all as a present from me, a Christmas story Special!
What it is, is that I will write a one shot for EVERY couple I have ever done in ALL of my stories here in AFF. It will just be ONE one shot and it does NOT have to be the main couple.
i.e. You and Jaejoong (Captured) OR You and Kikwang (In your Atmosphere).
It is EVERY couple I have ever written about.
i.e. You and Minho (It's a Choi Minho thing) OR Remi and GD (Midnight). That way, if you you preferred a couple over the main one, you can enjoy reading their one shot ;)
Of course, the one shots for each couple will centre around Christmas or New Year.
I'm really looking forward to this, and I hope you are too! 
Feel free to tell me which couples you'd want to read first or if you have any ideas tell me!
This is my x-mas present to all of you for being amazing and wonderful readers :D
I hope you all have a lovely Christmas :D
Peace out, noddylacey xxxxx 
======
P.S. Sorry about the crappy poster, I made it which I'm sure you can all tell :L If anyone is lovely enough to make one for me or if you have spare time to make one I'd really appreciate it :D But for now, bare with my rubbish poster aha :P
Tweet
^ Back to Top