Chapter 2.
by ErryJay0425
Tags jaebeom jaypark jonghyun parkjaebeom romance kimjonghyun | Report Content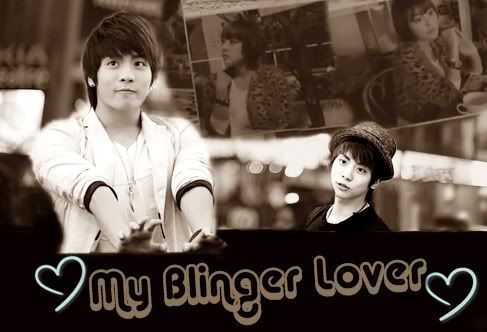 *Gyuri's POV* 
I walked out the toilet's door and saw Jay's standing near it. I ignored him and walked away. "Isn't it rude to not say 'Hi' when you see a friend?" he said. That startled me. 

I walked away briskly. I picked up my back and yeah, pulled Minyoung away and left. Guys nowadays. It was already night when I reached home. Went to many different places right after leaving the foodcourt earlier on. I took a bath and rested for a while. 

"Gyuri-ah, are these your dirty clothes?" Mum asked. I nodded as I close my eyes slowly. I felt so sleepy. Suddenly, what the old lady told me earlier on, reminds me of something. THE RING!

I opened my eyes and sat up right away. WHERE'S MUM?! AH RIGHT, SHE'S ABOUT TO WASH THE CLOTHES.... in the middle of the night. I ran down the stairs and screamed, "WAAAAAAAAAIITT." 

"Yah Park Gyuri, how can you startle your mum that way? If I have a heart problems, you probably would be so desperate searching for help now." 

"hehe, I'm sorry.. I didn't mean to.. Where's my school skirt?" 

Mum handed me my school skirt and I immediately ran upstairs after taking the ring out. I closed the door and sat in front of my study table. I took out the ring and it looked so ordinary. Suddenly, it blings. 

It blings. THE RING BLINGS. I had the sudden urge to wear it. "Wear it once you're home." That sentence kept replaying on mind. I took the ring and wear it on my finger. Nothing happened. I stood up and turned around. I saw a half-naked guy. "Hi." he said as he waved his right hand. I screamed upon seeing him. 

"Y-y-y-you, what are you doing here? Who are you?" I asked. He sat on my bed with one of his legs up and checks his fingernails. "YAH, I'M ASKING YOU A QUESTION!" 

"Honey, is it alright inside?" Mum asked as she runs in to my room. "Who were you talking to?" she asked again. 

"This guy. What is he doing in my room?" Mum looked around with a blur look. 

"Are you alright, honey? There's nobody here. I guess you're tired." 

"N-N-No Mum! He's sitting on my bed! Now he's behind you making faces!" Mum looked behind and then looked at me again. 

"There's nobody, really. Go to sleep." Sigh, I give up. Why can't Mum see him? 

*Jonghyun's POV* 
I went around her room, looking at her stuff and sat back on her bed. She's pretty. 

She seems to be searching for something.. but what? Suddenly, she turned around and threw a shirt at me. "Wear this before we talk." she yelled. Nice first meeting. 

"What if I don't want to?" 

"If you don't, I-I-I-I.." I got nearer to her. 

"You what?" 

"I'll kill you." I smirked at that sentence. 

"You can't kill me but you can hit me..." she almost hit me but I dodged. ".. Too bad, though you can, I can dodge." I showed her my tongue and ran around her room as I threw back the shirt at her. Sure, I can fly but not now. 

She looks tired. She pants a lot. Never mind. I SHALL BE KIND. "Give me shirt." I said. She threw the shirt at me. How nice. How polite. I wore the shirt. Yup, I can wear it. WHO SAYS I CAN'T? *winks* Did you guys just fainted? *winks* 

*Gyuri's POV*
"Looks like you're done wearing them. Tell me who are you?" I asked. He eyed at me from head to toe. What is wrong with this guy?

"Me?" 

"Is there anyone else here, Mister?" He looks around like one fool.

"Ah yeah." 




*Jonghyun's POV*
Let's scare her a little. I made the paper and pen fly towards me. As expected, she was shocked. "YAH, WHO ARE YOU? YOU'RE NOT A HUMAN? WHAT ARE YOU, A GHOST?" she shouted. "I'm not deaf. I'm not a ghost too, dumbass." I smirked. 

I wrote my name and threw the paper at her just like how she threw the clothes at me. "Kim Jonghyun?" she asked, raising her left eyebrow up. 
"Yeah?" 

"Okay, whatever. Why are you here?"

"You made me appear here."

"Oh, I made you app-.. WHAT? Since when?" 

"That ring! Thanks to you, I finally get to see  the world again. "

"This ring? Huh?"

"That ring allows you to see me. You can choose not to wear it but even if you don't, you can still hear my voice. Try it if you want to." 

She tried it. 

*Gyuri's POV*
"Yah, where are you?" I asked. 

"Behind you." I heard the voice but I don't see anyone. It's true? I wore back the ring and I saw him again. "You owe me a big explanation. For now, I'm too sleepy to talk to you. I'm heading to bed." I said. I lied down on my head happily. 

I turned to the right side of my bed and saw Jonghyun. HE WAS LYING DOWN BESIDE ME. "Get off my bed!" I yelled at him. He shook his head and stared at me. "You know, there's such thing as taking off the ring if you don't wish to see me. After all, you can't really push me out of the bed. hehe." he said. Oh yeah, why am I so silly? I took out the ring and tried to fall asleep but this idiot, kept talking. 

"Shut up will you, wherever you are?" I yelled. "Park Gyuri's a fool. Park Gyuri's a fool." he muttered. Wait, how did he know my name?! Forget it! I'm not going to listen. I took a pillow and covered myself with it. Why is he so annoying?! I fell asleep soon after. 

~~~~~~~~~~~~~~~~~~~~~~~~~~
A/N: Done with another chapter. Subscribe and comment. (:
^ Back to Top