Hourglass
Completed!
by moonsetter
26 subscribers | 1244 views | Updated | Created
Tags angst drama gdragon jiyong romance notyaoi | Report Content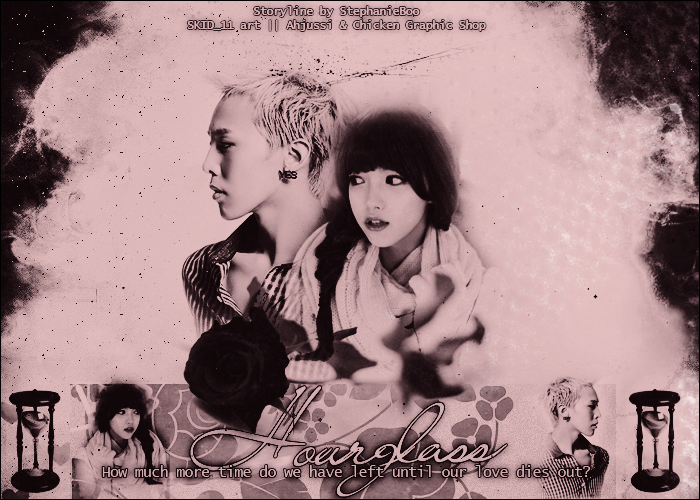 Characters
Choi Seungah & Kwon Jiyong
Description
"I'll wait for you."
Liar.
Foreword
Characters:
Choi Seung-ah (23)
The heartbroken
Kwon Jiyong (23)
The heartbreaker
I watched the sand slowly fall down to the bottom, measuring one minute. It's always the girl who gets tossed aside, isn't it? I flip the hourglass over. Our love is like a huge hourglass. Each grain of sand represents one of our memories, dropping to an endless pit of nothingness. Soon, all the sand will fall to the bottom and our love will be gone. Kwon Jiyong, how much time do we have until our love runs out?
The amazing poster by:
Ahjussi & Chicken Graphic Shop
Tweet
^ Back to Top