Bold action, They almost know!
by dangered
Tags kimin yoosu yunjae | Report Content


(---------) v (--------)
"Welcome back master~♥"
**
"I like you..."

**

Yunho wake up in a room covered with violet colors. He brought his arms to covered his eyes from the light and sighed.

What was happen?

As he about to stand up, someone suddenly flying over him and he landed back on the bed.

"YUNHO! You still alive!" Yoochun screamed in pure bliss as he hugged Yunho, Yunho raised his brow.

"What happened?"

Instead of answering him Yoochun smack him across the head and screamed, "My, my. What a stupid boy you are. I told you not to drink the wine but you still drink it! What have gotten into your freaking head?!"

Yunho blinked, "it was a wine?"

"No, it's a mineral water," Yoochun rolled his eyes, "Of course it was dumbass, what do you think it would be?"

"Some short of orange juice?"

"When the hell you start to liking orange anyway?"

"Since I saw annoying orange."

"Determine to kill its kind?"

"Yea."

Yoochun sigh, "I could give you a Nobel of your freaking stupid head."

Yunho smiled, "well, thanks."

Silent.

"Um... Hey?" A dolphin voice squeaked. Yoochun and Yunho turn to look at Junsu.

Oh, they forget about him.

**

Jaejoong was walking back and front in front of maid cabin. Yunho and his friends were inside and they haven't come out. Jaejoong pouted and sat down, the cafe was closed a while ago. Everything goes on right beside the incident where Yunho fainted on him.

[Flashback]

Jaejoong dragged Yunho from the bathroom with every strength he had. Yunho body was bigger from him and he was heavy. To take a look of the incident where Yunho lifted the man while just using one hands could be the prove that he was strong. Another proves, Look at his freaking muscle.

Jaejoong dragged him inside the maid cabin and put him on the bed there, maid often use the bed to sleeping there when the cafe wasn't crowded. He notice that maybe Yunho was feeling hot inside the maid cabin and decide to took his tux and let him just wearing his white shirt and pants. While loosened his tie, Jaejoong could smell a faint alcohol from him.

"Did he drunk?" Jaejoong wandered. He stared at Yunho who sleeping peacefully on the bed and remembered the late event where Yunho told him that he like him.

Jaejoong face reddened out of sudden and he quickly shakes his head, "He must be drunk a while ago, there's no way that Yunho like me."

On the very thought, he can't help but pouted a bit. He decides to tell Yoochun and Junsu that Yunho was here. They probably worried about him.

[Flashback end]

Jaejoong looked at the door once again and sigh.

"If you want to check on him without the two I could asked them to leave." Taemin head popped out from behind the wall. Jaejoong widened his eyes in shock as he put his palm over his chest in reflex.

"Taemin! Stop popping like that," he scolds. The other boy pouted, "I'll tell them to leave then."

Jaejoong mouth hanged open, but he didn't say anything!

Before he could stop the cute boy from entered the cabin, Yoochun and Junsu was now standing outside with Taemin behind them showing Jaejoong a thumbs up and winked. The boy sure work fast.

Jaejoong quickly lowered his head and nodded at them. Yoochun and Junsu smiled and walked off leaving him alone with Taemin. Jaejoong quickly smacked Taemin across the head softly, "I didn't say anything,"

Taemin now frowned while fixing his hat, "aish, just thank me and go greet Yunho hyung. Come on!"

He pushed Jaejoong to entered the cabin before the latter could say anything and quickly close the door behind.

Jaejoong looked at the door with dumbfounded face before biting on his lips while turned at Yunho. He walked slowly and saw Yunho sleeping figure.

So he still hasn't wake up yet. Jaejoong thought.

He stood near to Yunho and smiled seeing his childish sleeping face. If Yunho stay like this, he maybe like him more. He fell into silent and somehow notice that Yunho shirt was buttoned up. Jaejoong blinked and tilts his head confusedly, "why it is buttoned up? It was not before I go.."

Shrugged, he bent down and opened the first and second button of the shirt. Letting his soft, fragile hands wondered around it as the owner didn't budge. When he almost pulled back, Yunho arms suddenly warped into him and pulled him down to the bed and landed on Yunho's body. A deep low chuckle followed afterwards.

"You didn't sleep! Faker!" Jaejoong shouts in annoyed. Yunho just smiled secretly.

"It's so bad. You were attacking this innocent boy." Yunho pointed to himself while Jaejoong blushed red.

"I just think that you maybe feel hot so I unbuttoned it! I didn't planning to attack you, and you aren't innocent! You are bad!" Jaejoong huffed in annoyed as he tried to stand up, sadly Yunho didn't let him too.

Yunho smirked and then turn their position so he was above him and Jaejoong underneath.

"Am I bad?"  He asked.

Jaejoong widened his eyes and started to covered his face. Yunho laughed and get off of him.

"It's okay. I won't do anything bad."

Didn't quite believe his words, Jaejoong quickly get up and crawled to the end of the bed, far apart from Yunho.

"You shocked me!" He pointed at the other man.

Yunho chuckle while buttoned up his shirt back, "did I?"

Jaejoong didn't reply. He just staring at Yunho and then blushed red remembering Yunho confession over again. He covered his face with a pillow while hearing Yunho melodious chuckle.

"What are you doing?" Yunho asked while slowly lowering his barrier pillow. Jaejoong blushed even redder.

"N-nothing," Jaejoong whispered. Yunho stood and walked to chair next to the bed to wear his tux again, he turns at Jaejoong lightly and smile.

"Jaejoong, I didn't joking about my confession even if I'm in drunk." Yunho said as he took his tie and shoved it to his pocket.

Jaejoong widen his eyes, "you remember?"

"I'm not the type that forgot easily." Yunho smiled.

Jaejoong blushed while looking up at him. Yunho who realized his stare on him bent down and start to ruffle his wig hair.

"Cute," He whispered, "Go get change it's late."

Jaejoong never know that he could turn any redder than this. He nodded and following Yunho outside. Yunho turn at him and raised his brow, "I thought I told you to changes?"

"Later." Jaejoong reply back. Shyly.

The two walked out and realized that the other maid is still there and still wearing the Santa dress. They were taking picture with Yoochun and Junsu. Yoochun's face show that he's in heavens.

"Hey Yunho!" Yoochun waved. Yunho raised his brow, "what are you doing?"

"The maid said that I could take a picture with them, hey why don't you take a picture too?" Yoochun asked as he pulls Yunho with him. As he about to drag him, Yunho suddenly takes his arms back.

"I'll take a picture just with this maid." Yunho pulled Jaejoong from his back. Jaejoong just dumbfounded and stared at them confusedly.

Yoochun whistle, "Good choice!"

Yunho took Jaejoong in front of him and put his hands around Jaejoong neck while stealing a kiss on his cheek. All the people there was shocked, and Jaejoong is the most. The clicked camera hears and Yunho laughed.

"Could you be any redder than this?" He asked the red Jaejoong. People go aww-ing at him and Yoochun jaw dropped. Never had he seen Yunho like this for once in his 15 years together. This is the first time and he felt so shock and happy about the change.

Jaejoong slapped his hands away and stepped back then smack him across the head. Junsu look at it and laughed, thinking that the maid just like 'Jaejoong'. Maybe that's why Yunho like 'her'.

After the weird photo shot session, people were gone to change and Jaejoong left alone to accompany the three outside. Junsu turn at him and smiled sweetly.

"You know, I have a best friend who behaves just like you." Junsu said and Jaejoong began to froze, Yoochun then show up behind Junsu.

"And he has pretty face like you! The difference is you are a girl and sexy while he's a guy! Uh, I could say that Jaejoong actually have this little vibe of sexy if he want wear the same dress as you." Yoochun grins.

"Even I could feel that Jaejoong and you is the same person!" Junsu exclaimed. Jaejoong start to smile nervously.

"But it's impossible for him dressing like this. You know... His pride is quite high." Yoochun nudge Junsu and Junsu start to hit him, thinking that he implying something bad to Jaejoong.

"But well... It's not possible but it couldn't be that impossible too." Jaejoong smile, he knows that he give a hint to them.

The two give him a dumbfounded expression. When they about to say something Yunho started to drag them.
"Let's go home."

They whined at him who disturbing their converstation with the maid, because they want to talk to 'her' more. Even thing go like that, theyfollowed him in the endanyway. They waved to Jaejoong and smiled.

Jaejoong waved back and when they out of his sight, he sigh.
Another lucky day where he could avoiding his schoolmates. Jaejoong leaned on the cafe door, began to feel bad for them.

"I don't know how long I'm going to lie to them like this. Guess, Yoochun is right. I have too much pride to hanging on."

**

"But still! I look at her just like Jaejoong!" Junsu stubbornly said as he remembered the maid face. She even looks like him!

"No no no, Su-ah. I bet SHE isn't Jaejoong. Jaejoong is a HE." Yoochun tsked.

Yunho smirked at the two in front of him. When they offered him a ride home, he sure that they'll bickering about the maid earlier.

"Hey Yunho, do you think the maid earlier is Jaejoong? Because Su said so." Yoochun asked as he eyed him from his mirror view.

Yunho shrugged.

"Who knows?"

**

And that is how C'Latte spent their Christmas on.

**
(---------) v (--------)

A/N: Chapter 19! It's almost twenty! *squealed* I never thought that writing for Christmas special took almost four chapters...
hehehehe. Guess who's coming in next chapter? *grins*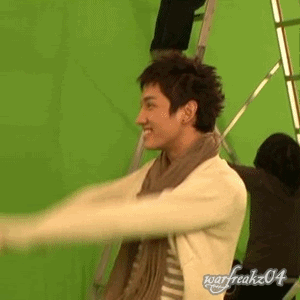 Anyway, this is special chapter full of yunjae!
Thank you for reading and have a nice day!♥♥
^ Back to Top