Backstage- Behind Fame, Glory and the Smiling Faces (Based on DBSK's true life story)
Completed!
by MisterPotato2
| Updated | Created
Tags dbsk jaejoong junsu thsk tvxq xiah tvfxq | Report Content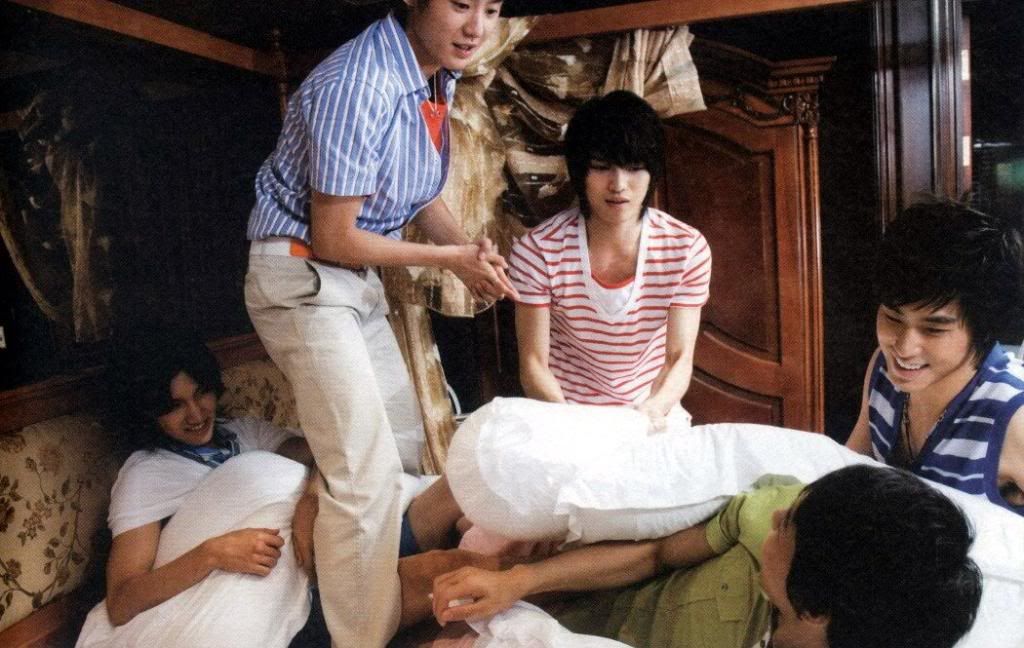 Characters
DBSK/TVXQ/THSK
Description
This 3 shot is inspired by the true life of DBSK behind fame, glory and all their smiling faces. Being one of the top groups in K Pop is not all easy. There is always a price to pay...
Foreword
This story was inspired by the life of Dong Bang Shin Ki on their journey to stardom. I wrote this story sometime back on winglin, but I am re-posting it on asianfanfics. This story is partyly fictional, but in a way, it is partyly true as well. It will be a short 3 short story dedictated to all Cassiopeians or anyone who ever loved DBSK.
It also serves as a reminder to how all those fame, glory and smiling faces we see on TV might not actually be the truth. Sometimes we critisize celebrities, sometimes we hate on them, sometimes we bash them, but in the end we all fail to see what they really go through behind the scenes.
Abuse, pain, torture, vulnerability, helplessness. Stardom is not an easy route, even for budding artistes, artistes who have struggled for years but fail to rise to fame, artistes like SNSD who have tons of anti fans, and especially for uri Dong Bang Shin Ki whose strict and inhumane training routine brought them to where they are today- the best and yet the broken.
MisterPotato2 AKA NoRulez presents to you- Backstage- Behind Fame, Glory and the Smiling Faces
Tweet
^ Back to Top