13

Pentagon Love

by princeyul
199 subscribers | 17507 views | Updated | Created
Tags genderbender soori sunny taeri yulsic yulti yuri | Report Content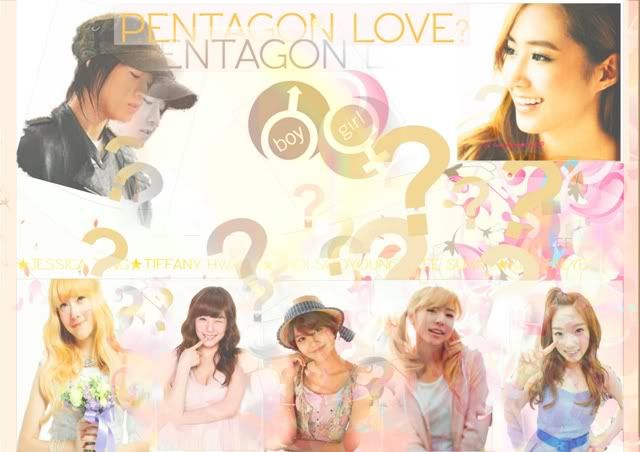 Characters
kwonyuri, choi sooyoung, jessicajung, sunnylee, tiffanyhwang, yulti, yulsic, soori, yulsun
Description
Who will Yuri choose? unexpectedly having this weird ability of changing when the clock strikes 12. She encounters weird feelings towards girls.
"No, this can't be happening again!", she rushed to the bathroom and unzipped her pants, "Ahhhh! it's standing up!!"
she took a deep breath and took a hold of it, "How does it go again? Oh right I remember, here goes...."
Foreword
Kwon Yuri was in love, with a girly boy. Too dense to realize that the boy is gay, she witnessed a heartbreaking scene in front of their school.
She drove her red mini cooper, going nowhere but home.
Coming out of her car, she witnessed  an old lady surrounded by a group of thugs.
Yuri came back with a baseball bat on her hand, violently knocking out the weaklings.
She saved her from harm, "What do you want me to give you in return from saving me?"
"I want nothing, except for being a boy, can you grant me that wish?"    the tanned girl chuckled upon her own impossible request, desperate of gaining the boy's love if she were a boy.
Suddenly the old lady was surrounded by a gust of wind, every second growing stronger.
"What the hell is this, ahjumma be careful!" yuri yelled out and tried to reach the old lady's hand, but failed.
Suddenly, she felt pain, and darkness surrounded her.
Tweet
^ Back to Top