Unfogettable Date , First Kiss
by twinsister
Tags minwoo you boyfriendband | Report Content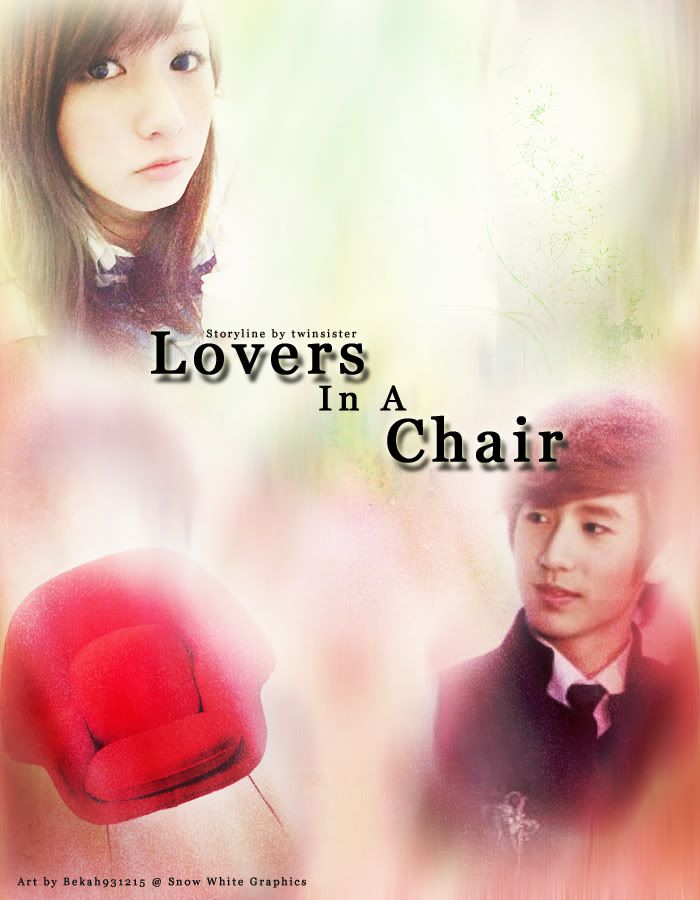 All went out smoothly... But then...
"Aissh! I hate this! I really can't get the answer!!!" I said as I stood up and stretches. I yawned and sit next to him in the bed.
"Mianhe... Hihihi... i really am tired." I said as I blinked my sleepy, teary eyes at him. He laughed and ruffled my hair, just as the way he did way back then. "You'll never give up!" he said. "De~ but at least let me take a nap? Jebaal~?" I said as I repeatingly blinked my eyes. He nodded and I lie down. As my back lay flat on the bed my eyes automatically closed.
Minwoo's POV
-SIGH- I never had been here before. And as I was staring at space, memories from before flashed back....
~Flashback~
"I really can't get it! How could you answer a question like this?" she complained and stands up.
"Ne~ I have an idea." I said as I stands also and went near her. She stared at me, asking. "What is it?" she asked.
"Let's play a game!" I cheerfully added and then continued, "Once you've answered this I will buy you anything you like maybe today or tomorrow. How's that?"
She beamed and then proceeded to her chair. After a minutes she raised her notebook and yelled, "Done~!" I went near her and checked her notes. "You did great! Well...." she cut me off before I could speak. "Well, we're going outside and you buy me what I want. ne~?" she said excitedly.
I just shook my head as I watched her stand up and went to her closet. "You wouldn't want me to kill you right?" she said as she glared at me. At first, I don't get what she said but then I stand up after a while, "Arasso..." I said and went out.
 . . . . . . 
"Uhm, can we go inside that shop?" she asked after a minute when we passed by an accesory shop. We went inside and she was looking around searching for something.
"Hey, Minwoo~oppa! How about this one?" she raised her hand holding a bunny headband. Her eyes were twinkling and I couldn't resist it.
"Don't you think you'll look childish in that one?" I asked as I payed her headband. "Nope!" she grabbed the headband from me and wear it. "What do you think?" she turn to me and posed an aegyo pose.
I laughed at her cuteness. "Aigoo~" I said as I led her out the shop. We went to a park after that and sat on a big tree. She was randomly speaking anything and I was attentively listening to her cheerfulness.
"You must be happy with that little headband of yours right?" I said suddenly out of the topic. She faced me and smiled widely, "De~" she then looked up the sky and was staring at it.
"Yoonhee~yang,,,," I murmured and then she faced me again. Her head tilting a little sideways and looked at me questioningly, "De~?" she asked and pouts. I grabbed her neck and kissed her fully in the lips. Her eyes wide open from shock.
After a while, I broke free. We were gasping for air and she was still in daze. "My first kiss...." she touched her lips and looked at me, "Our first kiss...." and she smiled. Just then, fireworks from afar went soaring up high the sky.
"This is the most unforgetteble and beautiful date ever...." she murmered as she lean on my shoulders. "Indeed..." I replied.
~Flashback Ends~
=================
hey yo! how'd you like the new main image of the fic's foreword and chapters ??
did you like it ?? fufufufufu X3
hope you like this chapter alsoooo~~ yeah, i'm in the mood ... XDD
^ Back to Top