maknae-minded-Beth
Dec 3 / Female
New Jersey, United States
Joined on Jan 6, 2012
Last login on Apr 4, 2013
603 karma pts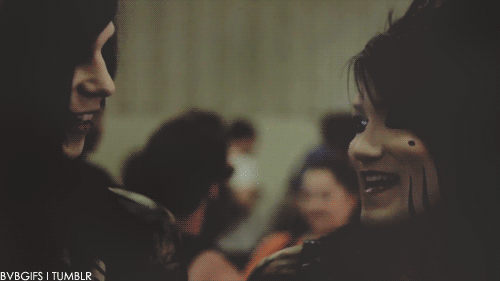 Personal Message
Hey, my name is Beth and im a kpop fangirl. My major biases are Dongho from UKISS and Mir from MBLAQ and Taemin from SHINee and Luhan from Exo. My favorite bands are UKISS, MBLAQ, TeenTop, SHINee, EXO, Nu'Est, Infinite, Boyfriend, Seventeen, SNSD and 2ne1. I'm probably the nicest person you'll ever meet so dont be shy to talk to me.
I'm a KISSme, Shawol, A+, Angel, LO/\E, Inspirit, Best Friend, and EXOtic.
I love yaoi to the point of boys falling in love with girls sounds foreign. I ship alot and i dont feel like writing it all here. Most likely, if it's canon, i ship it.
I hate those "you" fics. they just annoy me. And i hate the OC girl main characters, they annoy me too and they're all the same. No matter how hard you try to make them different, they're all the same and annoy the hell outta me. Even my own and when i tried to make a fic like that. maybe thats why i like yaoi so much.
^ Back to Top