ItsRainingkpop
Feb 21 / Female
Korea, Democratic People's Republic of
Joined on Nov 20, 2011
Last login on May 17, 2013
196 karma pts

"Crazy over Brownie xD"
Personal Message
do read my stories and comment :) I have alot of ideas but I had to do it slowly..sorry for slow updates :x
100% kpop fan here! (gif credits to their owners)
I'm on The Kpop Fanfic Directory
B2uty                                    Inspirit                                         A+                                         Triple S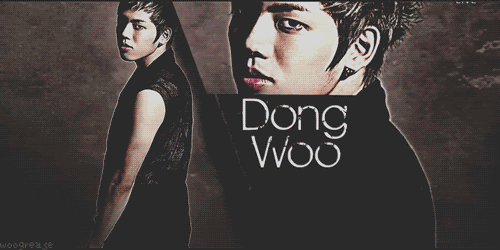 Primmadonna                         ZE:A'S                             Shawol                     Dalmate                  
 Kiss Me                                                                         Baby                                                BANA                                    
About Me
100%,B1A4,B.A.P, BEAST,Block B, SHINeeFT Island,EXO,MBLAQ,U-KISS,Infinite,ss501,Super junior,Teen Top, ZE:A
I liked all those bands but BEAST is the number 1 boy band for me!!!!B2UTIES and yobeos FTW YEAH!!
Me?I'm Ong Hui Li .( chinese: 翁慧俐 weng hui li) I'm a stubborn, quick tempered, careless and shy girl. I love crowds but not attention. Most of the time I'm daydreaming about anything and everything XD 
Blood Type B
Star sign: Pisces. Hopeless romantic & daydreamer 
Facts about me:
1)I look,think,sound and behave like a kid
2)Most people had the illusion that I'm a studious student because of my thick specs but in fact I'm only average at studies.My worse subjects are science and maths( why I got thick spec then? Because of TV and computer XD)
My dream: To have a piano and learn it someday. To travel the world. To live and work in South korea.
I dislike: Insects. Lizards. Public speaking. Anything Negative. Mean people.
I like: Cute things. Soft and fluffy dolls. Music. Games with beautiful graphics(e.g Kingdom hearts). Wonderful drawings. Beautiful stories. Romantic things, collecting things, Manga( I LOVE Death note's L! :D) + Comics(Dc and Marvel--->Iron Man lover <3)
---
My bias list:(more may be added)
1)Kim hyun Joong (ss501 )
2)Yang Yo Seob (BEAST )
3) Mir(MBLAQ )
4) Lee Sung Yeol (Infinite )
5)Shin Dongho(U-KISS)
6)Dong Jun(ZE:A )
7)Kyu Hyun(Super Junior )
8)Taemin(SHINee)
)
9) Song Seung Hyun(FT Island)
)
9) Dong Lim(Dalmatian/DMTN)
10) Daehyun (B.A.P
11)Jin Young(B1A4)
12) Jaehyo(Block B)
13) Baekhyun(EXO K)
14) Tao(Exo M)
15) Roh Ji Hoon 
16) Eric Nam
^ Back to Top