Proud2beSone
Joined on Nov 15, 2011
Last login on May 10, 2013
1069 karma pts

"i will update tomorrow.. :3"
Personal Message
PERSONAL MESSAGE 
                 ⇪
what does that supposed to mean? LMAO
                    -anyways, i hate doing things like this but i wanna try this one out, i know you probably dont care bout this haha well yeah probably most of netizens dont look for this kind of shit, dont bother to look at people's profile (just like me) but idc haha, well i got inspired by this certain AFF's account that i saw, i forgot her username but yeah she's a girl and i had fun reading her profile and so i decided to make my own too.. nyahaha
                                                    .....i really love this account, i mean, im using this account for my fanfics then im also using this to join Roleplays and stuffs...
mmmmmmkay.. so id like to say hello to my subscribers i mean the subscribers of my fanfics LOL and to my fraaanndd XD my AFF's frands.. ♥
                  \o/ Saranghae ♥
                                                                       BTW meet my girls ;D
                                                                                         im really a big fan of them haha i know im being random here but i really wanna spazz nyehehe
                                                                                                                                                                kim taeyeon
the dorky kid leaduur.. she's so funny.. i love her laugh and oemgee haha
seo juhyun
maknaeee seororo XD.. love her simplicity ..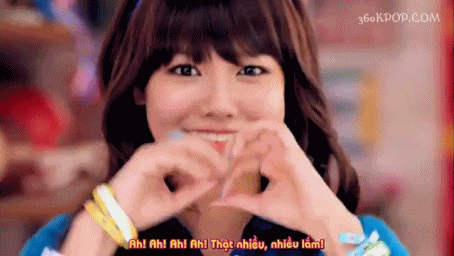 Choi Sooyoung
oh this shikshin hahaha she's funny too ohgawdd.. try to watch  some funny moment's videos of them in youtube haha
Lee Sunny
aegyoo queen.. well if the other members cant stand her aegyoo.. well me too huh.. but she's so cute haha i love her voice.
Hwang Tiffany
fany fany tiffany!! the mushroom.. urgh she's my bias .. her eyesmile.. uhh -dies- 
Kwon Yuri
sexy kwon.. the black pearl.. PRANKester yul haha
Im Yoona
alligatoryoong hahaha..  . she's a good  actress for me too 

Kim Hyoyeon|
ohh she's good at dancing.. the dancing machin hyo                                                                                                                                                                                                                                    
jessica jung
meet the ice princess jeshika.. XD 





||||||GORGEOUS GIRLS ARE GORGEOUS||||||
i guess thats it XDDD
say something BAD about them.. ill shove jackfruit n yar ASS :P
                                                                                                                                          -THATS RIGHTEU!!-
see? no doubt why my user name is PROUD2BESONE :PP...
add me up guise!!!.. lets be frannd .. ;D 
then subscribe to my fanfics XD
or invite me in yarr RolePlays  [[i love SMUT RP .. ohyeah heaven mwhehehe]]
^ Back to Top