dream_keeper88
Joined on Sep 26, 2010
Last login on May 20, 2013
5015 karma pts

"Love the life you live. Live the life you love. - Bob Marley"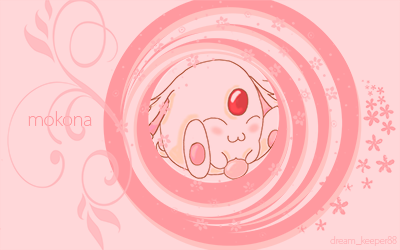 Personal Message
Everyone is allowed to enter Keeper's realm but please be guided by some rules: 
1. reduce curse words to a minimum
2. do not advertise in her wall (to save you the trouble); esp RP, she is not interested
3. do not randomly add her as friend; talk to her
(failure to do so will result in blocking your profile)
About Me
Keeper is a reader, writer, sometimes a poet but most of the time, a frustrated graphic artist.
She gets bored easily and so her goal in life is to break her life's monotony. Because of this, she always ends up in a lot of adventures and misadventures which are documented in her blogs:
The Keeper's Wisdom | Plagiarism 
_ _ _ _
The definition given by The Meaning of Names is perhaps the simplest way to describe her:
K is for kid, the child within.
E is for extra, those little things you do!
E is for excite, your spirit is catching!
P is for pioneer, your adventuresome spirit.
E is for expressive, not one to hold within.
R is for romp, you know how to have fun!
_ _ _ _
Want to be her friend? Follow these easy steps.
_ _ _ _
Looking for Keeper?
twitter | me2day | aff fb account
She also has an account in soompi, animea, tumblr and sj world (but she doesn't go to these sites often).
_ _ _ _
check out the Indonesian version of my Kahae fic (Your No.1 fan) in Gubrakk K-Wave's notes 
or 
listen to Your No.1 Fan's OST by sthyme: Kahae song and From Raindrops and Tears
Every great dream begins with a dreamer. Always remember, you have within you the strength, the patience, and the passion to reach for the stars to change the world. 
- Harriet Tubman
To change readers' minds, you need to speak to their hearts. Telling stories is not just the best way to accomplish that - it's the only way. 
- Daphne Gray-Grant
^ Back to Top